The rarest Wraith skins in Apex Legends
The most exclusive cosmetics.
Wraith is undoubtedly the most popular character in Apex Legends. Her void-powered abilities and general appearance pole-vaulted her to the top of everyone's list when the battle royale first released in 2019. Since then, not much has changed. However, one aspect of Wraith that does change is the cosmetics available to use with her. Here are the rarest skins for Wraith as of May 2020.
Bloodshot
This skin is by no means the rarest for Wraith. Bloodshot was released for PSPlus members, though, which means only a specific portion of the player base owns this skin. Apex Legends also doesn't feature cross-progression, so only PS+ users on PlayStation could have obtained Bloodshot, making it somewhat rare.
Airship Assassin
Arguably the rarest skin in all of Apex Legends, Airship Assassin, was only available for a short amount of time in 2019. The skin came to the Item Shop and required the player to own a Void Specialist and possess a large number of Crafting Materials. Pair this with the fact that the skin wasn't in the shop very long, and you have an extremely rare cosmetic.
Protector of the Void
Up next, we have a skin that inspired a plethora of cosplays and fan art. A part of the Iron Crown event in August 2019, Protector of the Void was only available in event packs. So, unless you got extremely lucky or paid for all of the event items, you couldn't obtain this exclusive Apex Legends skin.
Flashpoint
Unlike Protector of the Void, you were able to purchase the Wraith Flashpoint skin directly. However, the item cost 10,500 Apex Coins and required you own the Vengeance Seeker skin as well. 10,500 Apex Coins is by far the most for any Wraith skin, making Flashpoint fairly rare.
Voidwalker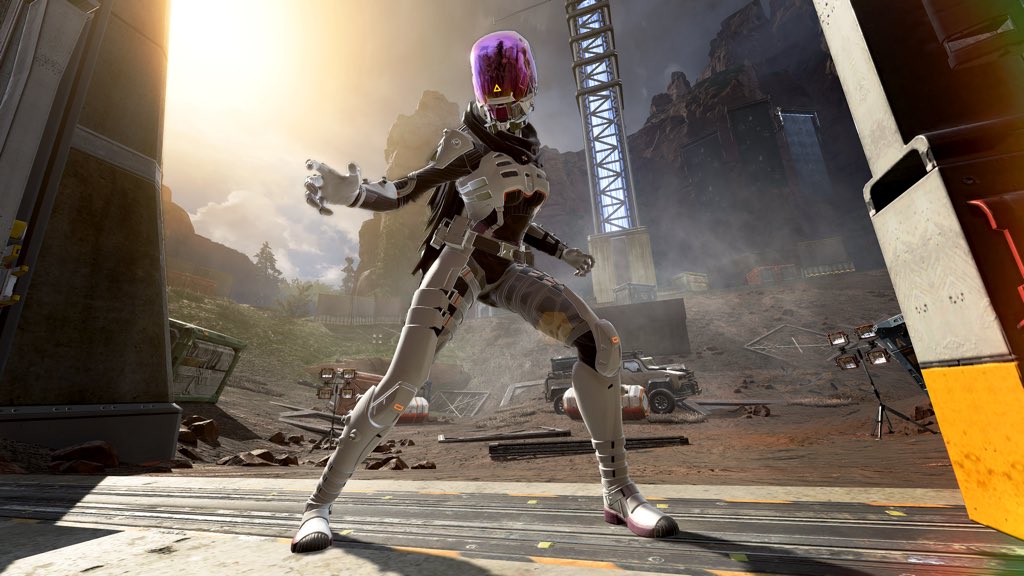 Perhaps the most coveted skin in Apex Legends, Voidwalker, is the rarest Wraith cosmetics. Available during the Voidwalker event, you could only earn this skin from event packs, not through playtime. Once again, you needed to be lucky in terms of what you pulled from the event packs. Those fortunate enough to pull the Voidwalker skin own one of the most well-designed skins in Apex Legends.