Where to Find Pokémon Squishmallows: Cost, Characters & Stores
If you have visited any store lately, you have likely come across the cheerful faces of these soft, plush toys displayed on shelves or in nearby bins. Known as Squishmallows, this line of plush toys features various animal and character designs, and has recently included Pokémon characters in its collection. Their adorable appearance, coupled with their soft and squishy texture, has made them a popular item to collect over the past few years. With the immense popularity of the Pokémon franchise, it comes as no surprise that these Squishmallows featuring favorite 'mons are quickly selling out and becoming harder to find. Fortunately, we are here to provide a guide to all of the currently available Pokémon Squishmallows, including sizes, prices, and links to retailers selling these plush toys on their websites.
It's important to note that these toys could be currently out of stock, so you'll want to regularly check back on the product page links. Additionally, some sizes are exclusive to specific retailers. Grab your gear and get ready to learn where you'll be able to catch 'em all.
Related: All Pokémon starters, ranked worst to best
What Pokémon Squishmallows have been released
As of April 2023, the Pokémon Squishmallow line includes four favorite Pokémon: Pikachu, Gengar, Snorlax, and Togepi. The Squishmallows' ultra-soft and squishy designs are perfect for cuddling up with during long gaming sessions or when you need a break from the action. Not only are they irresistibly cute and cuddly, but they're also a perfect way to introduce a touch of your favorite games into your everyday life. And, of course, they make the perfect addition to any gaming setup or collection of Pokémon merchandise.
Where to find Pokémon Squishmallows
Pokémon Squishmallows are sold at a variety of retailers, with some sizes being exclusive to specific retailers. Retailers include Target, Walmart, Box Lunch, Hot Topic, GameStop, Amazon, Claire's, Best Buy, and, of course, Pokémon Center. We've shared links below to a few of these retailers which currently have the Squishmallow listed on their website for online or in-store purchase. Unfortunately, due to the high demand for these squishy sidekicks, most retailers are currently sold out online, so you'll likely have to do some legwork and check in-store to catch your favorite 'mon.
Pokémon Squishmallow Snorlax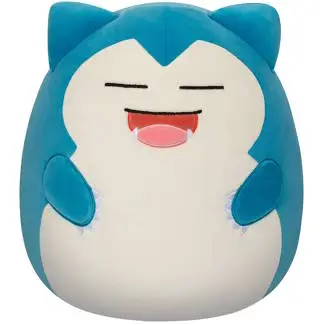 One of two recent Pokémon Squishmallows releases — the other being Togepi — this squishy Snorlax is everything you'd expect him to be. Manufacturer Jazwares has stated that both Snorlax and Togepi will be available at retailers including Pokémon Center, Walmart, Target, Amazon, and others. Online listings for these plushes haven't yet popped up on many sites, and those that have pages are currently sold out, so we recommend checking the listed stores in person to see if you can snag one of these hot new Pokémon releases.
United States & Canada
Australia
United Kingdom
Pokémon Squishmallow Togepi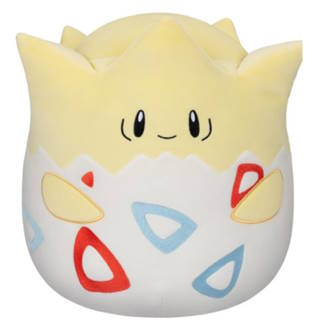 Togepi is the second of 2023's spring Pokémon Squishmallow releases and is as cute as ever in this squishable form. In researching this piece we learned that Togepi is classified as the "Spike Ball Pokémon," which is a bit more intense than a title such as "Cute Baby Egg Pokémon" we would have assumed. Thankfully, his Squishmallow version is anything but spiky, making him the perfect huggable companion, if you can find him.
United States & Canada
Australia
United Kingdom
Pokémon Squishmallow Pikachu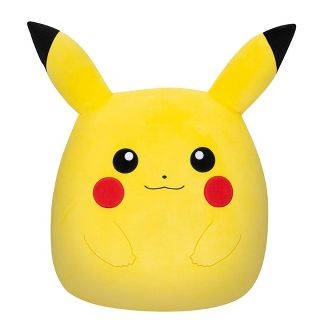 Looking for the perfect, squishy addition to your Pokémon collection? You can't go wrong with Pikachu. The ultra-soft and cuddly Pikachu Squishmallow plush is perfect for snuggling up with, whether you're settling in for game time or just need a little comfort after a long day. The Pikachu Squishmallow is available in 10-inch, 12-inch, 14-inch, and 20-inch versions, so you can decide just how much pika you want to chu.
United States & Canada
Australia
United Kingdom
Pokémon Squishmallow Gengar
If you're in the market for something a bit spookier, Squishmallows has you covered with squishy versions of the adorably chaotic shadow Pokémon Gengar. In the Pokémon games, Gengar is known to cause those around it to become chilled, but this plush version is just the opposite and is perfect for dealing out tons of warm hugs and cuddles. Gengar is available also in 10-inch, 12-inch, 14-inch, and 20-inch variants.
United States & Canada
Australia
United Kingdom
Related: The top 10 best Legendary Pokémon of all time, ranked
Upcoming Pokemon Squishmallow releases
The now-defunct Squish Alert Instagram account shared leaks of upcoming Pokémon Squishmallows including Piplup, Teddiursa, Clefairy, and a variant Pikachu with a winking expression. There are no solid details available for these plush releases at this time, but we can expect they will be available at a similar assortment of retailers and will update this guide when more information is available. Happy hunting!