Who are the voice actors in the Resident Evil 4 remake? Full voice cast
The faces behind the iconic voices in Resident Evil 4 remake.
The Resident Evil franchise has had multiple actors portraying the many iconic characters throughout the series. There are numerous voice actors performing in the Resident Evil 4 remake, and you may recognize a handful of them from previous works or other Resident Evil projects. This guide covers all voice actors that appear in the Resident Evil 4 remake.
All voice actors in the Resident Evil 4 remake
Leon Kennedy – Nick Apostolides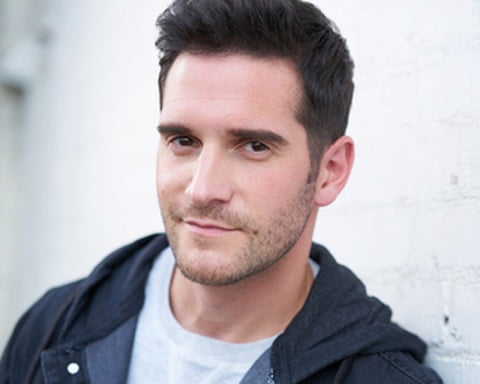 In the lead role, we have Nick Apostolides playing Leon Kennedy. Apostolides has taken up this role in previous projects, having played Leon in the 2019 Resident Evil 2 remake and the Netflix show Resident Evil: Infinite Darkness. Apostolides has also appeared in other roles, such as Charles Eriksen in Life Is Strange 2, making a guest appearance as Leon Kennedy in Monster Hunter: World, and Frank Bowers in Life Is Strange: Before the Storm.
Related: All Resident Evil 4 remake difficulty settings
Ashley Graham – Genevieve Buechner
Playing the President's Daughter, Ashley Graham, is Genevieve Buechner. She has appeared in multiple television roles, such as Sadie Cohen in Christmas at the Golden Dragon, Sage in For the Love of Chocolate, Jessica Jenkins in Speech & Debate, and numerous others. Resident Evil 4 Remake will be her first time appearing in a video game.
Ada Wong – Lily Gao
The elusive Ada Wong will also appear and is played by Lily Gao. RE4 Remake is not the first time Gao has played Ada, who assumed the role in the Resident Evil movie Resident Evil: Welcome to Raccoon City in 2021. In addition, she has appeared in several television roles, such as Sydney Wei in The Love Club, Isabella in Catering Christmas, and Nancy Gao in The Expanse. This will also be Gao's first time appearing in a video game.
Luis Serra – André Penã
Luis Serra is also returning in the Resident Evil 4 remake and will be played by André Penã, who has appeared in only a handful of roles. Luis is a character who appears relatively early in the Resident Evil 4 plot but becomes a helpful character to aid Leon and Ashley during their time attempting to survive the perilous village.
Ingrid Hunnigan – Raylene Harewood
As Leon's helpful asset, Ingrid Hunnigan will be his eyes in the sky, and Raylene Harewood will play her. Harewood has played multiple television roles and is most notably known for playing Margaret Keller in Chesapeake Shores, Kaia Graves in Wedding Cake Dreams, Ms. Fleckberg in The Healing Powers of Dude, and Peyton in A Romance Wedding.
Ramon Salazar – Marcio Moreno
Marcio Moreno will play the caretaker known as Ramon Salazar. Moreno has played several television roles, namely Hueve in Sophie's Rules, Diege in The Cull, and Guzman in Psych.
Bitores Mendez – Jon Bryant
Bitores Mendez, the large priest chasing after Leon and Ashley at the start of the game, will be played by Jon Bryant. Although primarily a singer and songwriter, Bryant did appear as The Silver Surfer in Marvel: Sentinel of the Spaceways.
Jack Krauser – Mike Kovac
Jack Krauser, Leon's former partner on a previous mission, will be played by Mike Kovac. He has played a handful of smaller roles, such as Benny in Kung Fu, Dale and Jackson in Supernatural, McMoney in Tin Star, and appeared in Dead Rising 4.
Osmund Saddler – Christopher Jane
Osmund Saddler, sometimes known as Lord Saddler, will be played by Christopher Jane. Saddler will be one of the main villains in Resident Evil 4 and was a bio-weapons research chief operating in the area and was behind taking Ashley, hostage in the early part of the game.
The Merchant – Michael Adamthwaite
Everyone's helpful character, The Merchant, will be returning to offer a variety of wares and valuable items for you to buy during your journey. The Merchant will be played by Michael Adamthwaite, who previously played Jaffa Herak in Stargate SG-1, Tediore Grunt in New Tales from the Borderlands, Nic in Turner & Hooch, General Nilsen in Shadow and Bone, and several other roles.
Mike – Erik Gow
The final notable character returning in the Resident Evil 4 remake is helicopter pilot Mike, who Erik Gow plays. Gow voiced Brock in the New Tales from the Borderlands, Mr. Parker in DC's Legends of Tomorrow, and Joel Shepard in Valley of the Boom.