Here's How to Download Animal Crossing: Pocket Camp's 'Inverse Visitors List' Bug Fix
One of Animal Crossing: Pocket Camp's most annoying bugs has just been squashed. Nintendo's patch for the game's "inverse visitors list" is available on the iOS App Store and Google Play Store as an optional download.
Players first spotted an issue with their visitors list after Animal Crossing: Pocket Camp update 1.1.4 landed a couple days ago. As one American fan on the Nintendo Support Forums explains, the bug reversed visitors' order, showing the oldest visitors first on the list and displaying the newest all the way at the bottom. This made checking out visitors' camps particularly difficult, as players would have to scroll all the way down to the bottom of the list just to see their newcomers.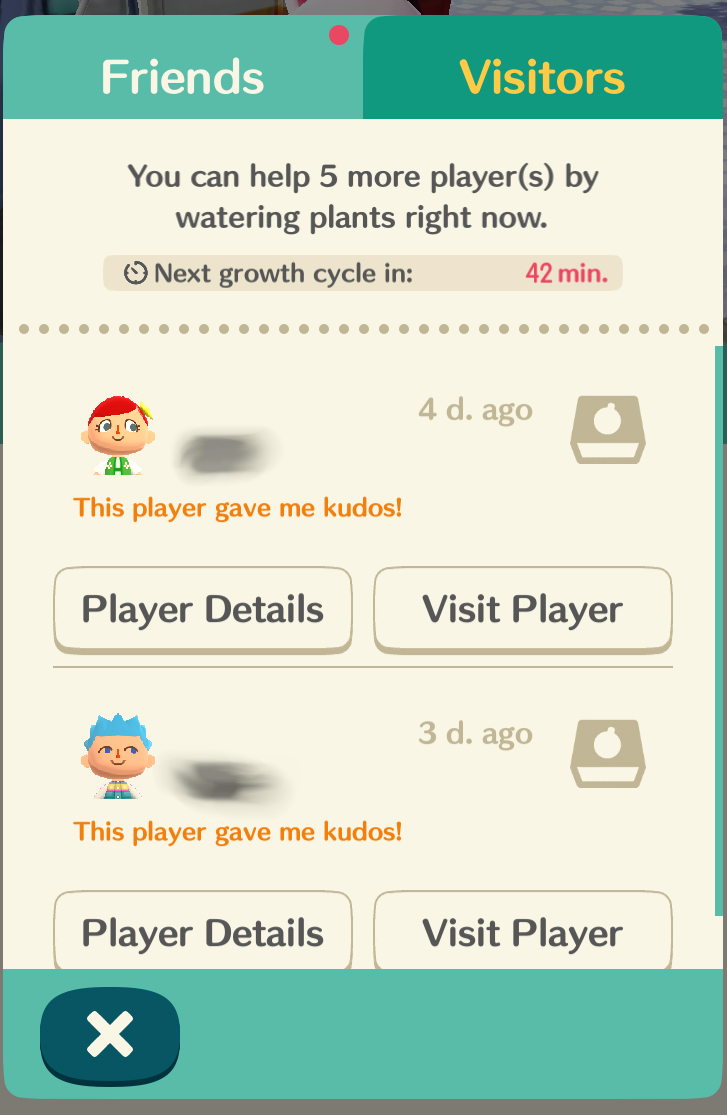 So after becoming aware of the problem, Nintendo pushed out a bug fix for the issue through the iOS and Google Play app stores on Tuesday. But some players may not have the fix updated into their game quite yet, as the game's in-app update system doesn't automatically download the fix. That means players have to hop into their respective OS' app stores to get the update.
In the meantime, Pocket Camp fans are eagerly looking forward to Lottie's Gothic Rose Festival, planned to start in the near future. Make sure to grab the bugfix before the event goes live.