How to Collect Snowflakes in Animal Crossing: Pocket Camp
Animal Crossing: Pocket Camp's Winter Sports Event is now here, and it comes with tons of new items and clothes for players to grab over the next couple days. But to enjoy the event, you'll need to collect snowflakes, a brand new raw resource throughout the Winter Sports Event.
Luckily, snowflakes are pretty straightforward to earn. So if you're interested in making the most out of the Winter Sports Event, here's everything you need to know about collecting Pocket Camp's new holiday currency.
How Are Snowflakes Used?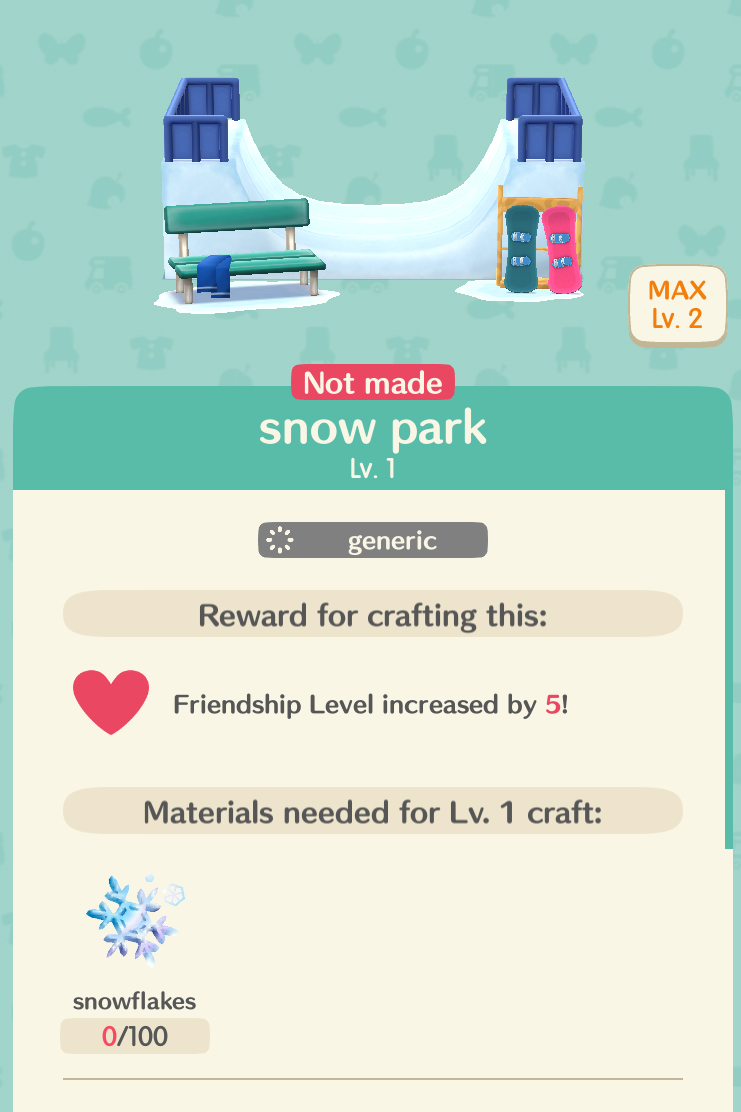 Snowflakes serve one primary purpose throughout Animal Crossing: Pocket Camp's event. They're crafting resources, used for purchasing and building items.
Under the Special tab in the Crafting menu, players can find eight different winter-themed items available for crafting through snowflakes. There's six pieces of clothing, one new furniture option, and a new amenity.
Only snowflakes and bells are needed to purchase all eight craftable items, but costs vary from object to object. The event's figure skating shoes, for example, cost 10 snowflakes. Meanwhile, the mini skate rink goes for 80 snowflakes.
How to Get Snowflakes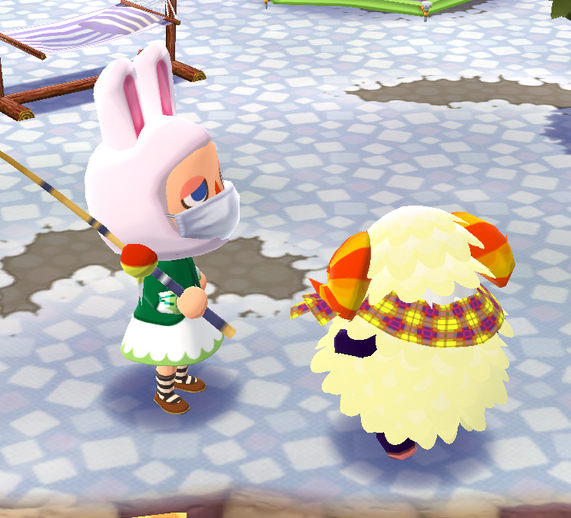 Getting snowflakes is easy, and there's a couple ways to collect them.
By far, the easiest way is through completing requests from your local villagers, who will reward you with snowflakes in exchange. So make sure to check in on villagers regularly and complete any requests that they have in mind.
The game's Timed Goals section also features several Event Challenges that can be completed for snowflakes. Finishing 10 requests from visiting villagers, for instance, lands players 10 snowflakes. Finishing 20 brings in 30 snowflakes. And the game also rewards campsite managers for crafting event items, like creating a snowboard jacket or snowboard pants.
Alongside finishing challenges and wrapping up villagers' requests, players can also head on over to the Shovelstrike Quarry and try to earn snowflakes. But snowflakes can only be collected when the snowflake icon is displayed next to the Shovelstrike Quarry on the map. If another reward is shown, players won't receive snowflakes during play.
The Winter Sports Event ends on Jan. 31, just in time for the end of January. So make sure to collect as many snowflakes as possible before the entire event comes to a close.