Aspyr Media developing Star Wars: Knights of the Old Republic remake
Two sources have corroborated the remake's development.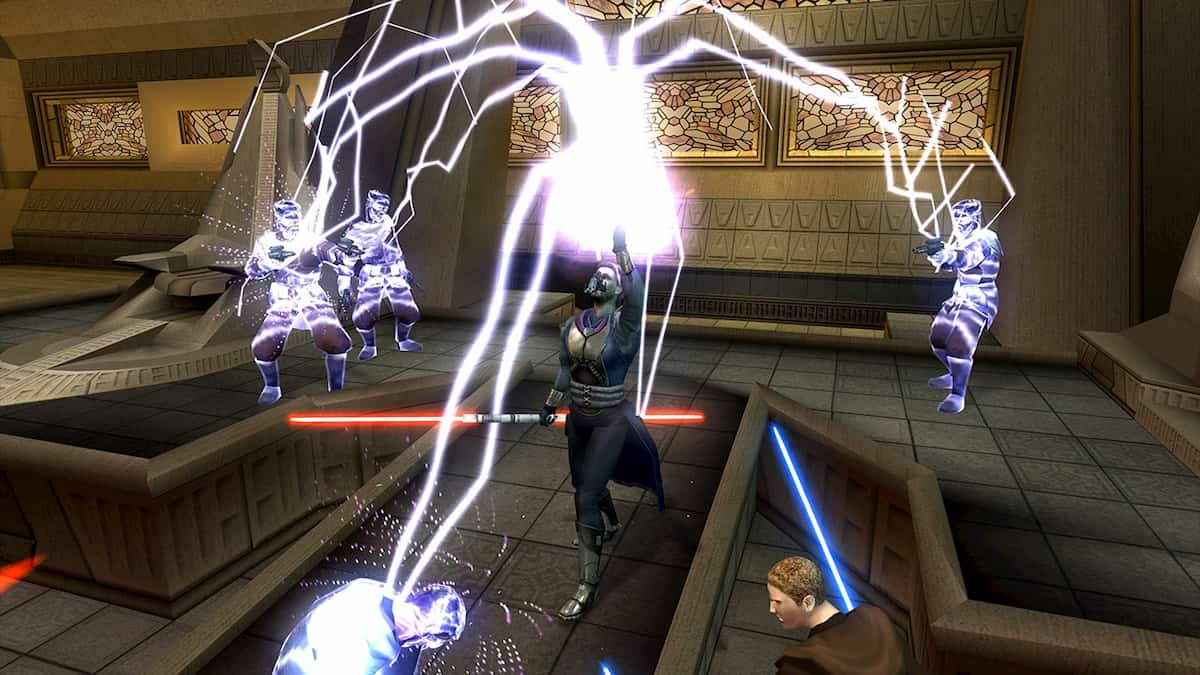 Aspyr Media is currently developing a remake of Star Wars: Knights of the Old Republic. The news broke during a recent interview and has been corroborated with a separate source. During an interview on the MinnMaxShow, Bloomberg Journalist Jason Schreier confirmed that Aspyr Media is working on the project. He'd previously stated that a remake was in development with a company outside of EA and BioWare, the original publisher and developer.
Eurogamer has separately confirmed the news with a different source. The site was also able to ascertain that this will be a full remake of the original game, not a remaster, which the developer is known for. Aspyr Media is behind the re-releases of Star Wars: Episode 1 Racer, Jedi Knight II, and Republic Commando.
This isn't the first time that a remake of Star Wars: Knights of the Old Republic has been rumored, though. Last year, Cinelinx published an exclusive article claiming that "a new Knights of the Old Republic game remake/sequel is in the works."
Disney wiped the Knights of the Old Republic franchise from Star Wars canon over the years. However, some storylines in Star Wars Rebels referenced the Mandalorian War and Malachor, an ancient Sith planet, both of which are plot elements from the series.
An artbook for Star Wars: The Rise of Skywalker referenced a Sith Legion named after Revan, a character in the games. Finally, in 2019 Lucasfilm announced it would be releasing a range of media set to explore the High Republic Era. This era is around 100 years before any Star Wars movie and links nicely with The Old Republic's territory.