Batman Games Available For Free On Epic Games Store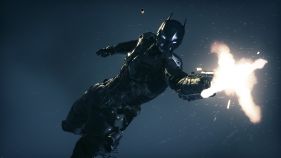 With Batman's 80th anniversary coming up in a matter of days, everyone is finding a way to celebrate. Epic Games Store might have the coolest way to celebrate the Dark Knight, with a handful of his greatest adventures available for absolutely free.
Fans who pay a visit to this page can download six of his games for absolutely no charge. These are probably the best Batman games on the market, with each trilogy offering a different side of the Caped Crusader.
First up is the Batman Arkham Collection. This compilation includes the entire Rocksteady Games saga offered in one shot, including Batman: Arkham Asylum and Batman: Arkham City, as part of the Batman: Return To Arkham remastered collection. Batman: Arkham Knight is also included, along with all of its included DLC. This value is at usually $59.99, so grabbing it for free is a huge deal.
Also, the Lego Batman trilogy is up for free. This set includes the original Lego Batman game, the expansive Lego Batman 2: DC Super Heroes follow-up, and the conclusion, Lego Batman 3: Beyond Gotham. Though more aimed at players of all ages, these games are a lot of fun – especially in co-op.
The games are available for a limited time for free, so those with an Epic Games Store account might want to head over and give them a download. On top of that, more freebies are due next week, including Everything and Metro 2033 Exodus.
Once more, the Batman games are here.