Battlefield 1's fourth expansion, Apocalypse, is all about aerial warfare
The post-release support continues for 2016's Battlefield 1, as the game's fourth expansion is set to release in February for Premium Pass owners.
Dice has revealed new information about the expansion, Apocalypse, including what to expect as far as maps and gameplay. This expansion is all about aerial warfare.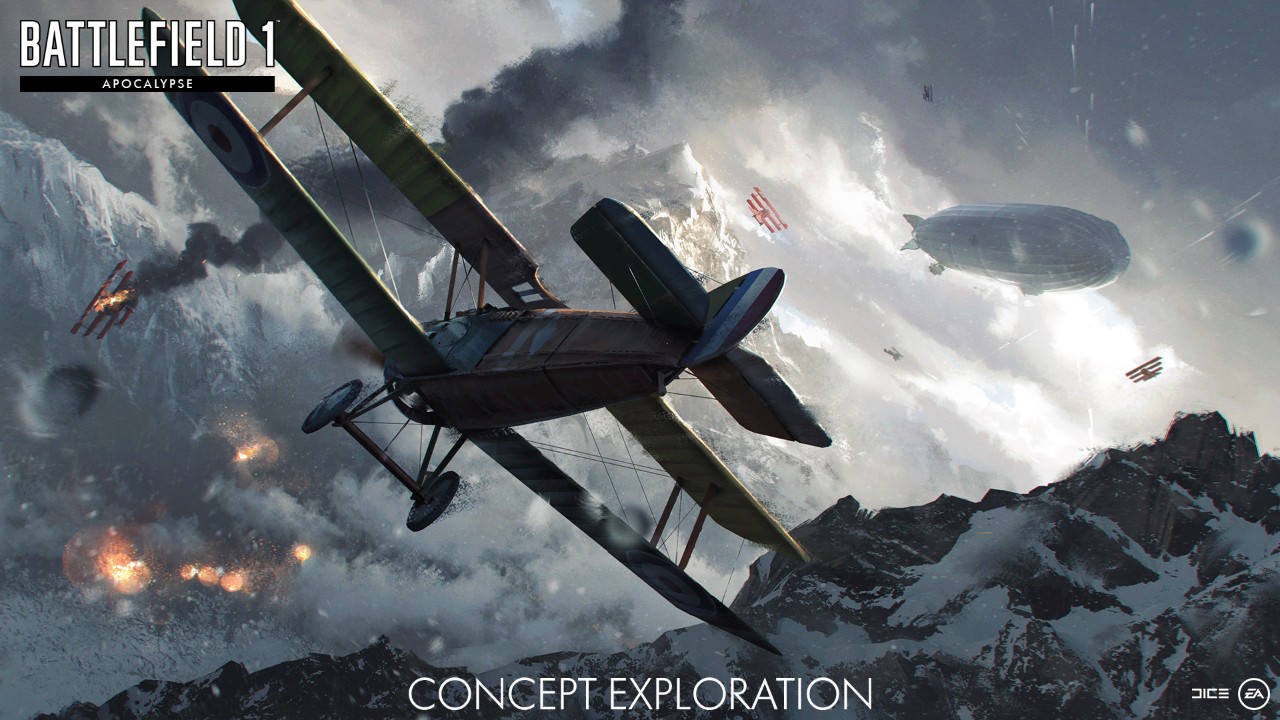 The expansion will add five new maps, including "the bloody, muddy hell" of Passchendaele, Caporetto, and River Somme. The other two maps, London Calling and Razor's Edge, were created exclusively for aerial combat and the new Air Assault game mode.
There will also be new vehicles, weapons, and gadgets, like the Assault class's AA Rocket Gun, which will help players on the ground deal with the aerial onslaught of planes above. There are new ranks, Service Assignments, Specializations, and Dog Tags, too.
A specific date for the release of Apocalypse was not given besides "February," so Battlefield 1 players should begin preparing for the release now, which will be coming some time in the weeks ahead.