Battlefield 1 Easter Egg Leads To New Battlefield Teaser Website, Announcement On May 23
Finally, here we have a first official hint at when we'll be getting the first few information about the upcoming Battlefield experience. Electronic Arts has indeed posted a teaser on its website, showing a specific date.
At "EA.com/neverbethesame", a quick teaser site posted on the official website of the publisher, you can see the hashtag #battlefield below the May 23, 2018 date, which is most probably the date when we'll be getting the first teaser of the next game in the series.
Interestingly, the game is going to be showcased at the upcoming EA Play 2018 media briefing, which is set to kickoff only in June, a couple weeks after the teaser is going live.
We've not been informed yet about what this teaser could be like, but it's likely to give us if not the official name of the title, at least an idea of the rumored World War II setting.
Just a few hours ago, EA confirmed that the game – which is also rumored to be called Battlefield V – is going to have a regular single-player campaign, based on "stories" in a similar fashion to Battlefield 1.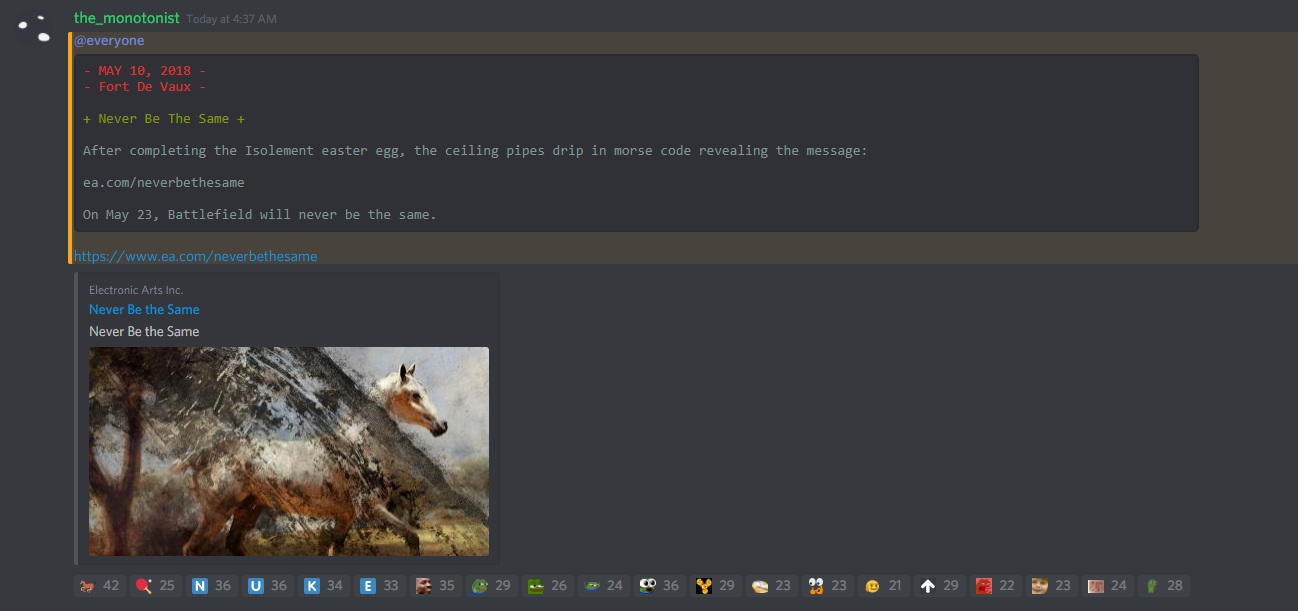 Watch the Battlefield 1 Easter Egg in question below.
Source: ResetEra