Several popular cards have been nerfed in the latest Clash Royale balance update
More cards are seeing significant changes in today's balance update for Clash Royale.
Most notably, the Mega Knight is getting some major nerfs, as its spawn and jump damage have been decreased by 25 percent. Its deployment radius has also been reduced by an unspecified amount, but the Mega Knight's deployment "won't hit beyond bridge and river," according to the patch notes.
The Knight, a popular three-elixir troop card, is also taking a major hit, with its hitpoints being decreased by six percent. The Skeleton Barrel and Inferno Dragon were both nerfed as well. The Inferno Dragon will now switch between targets more slowly, while the Skeleton Barrel will only deploy six Skeletons instead of eight.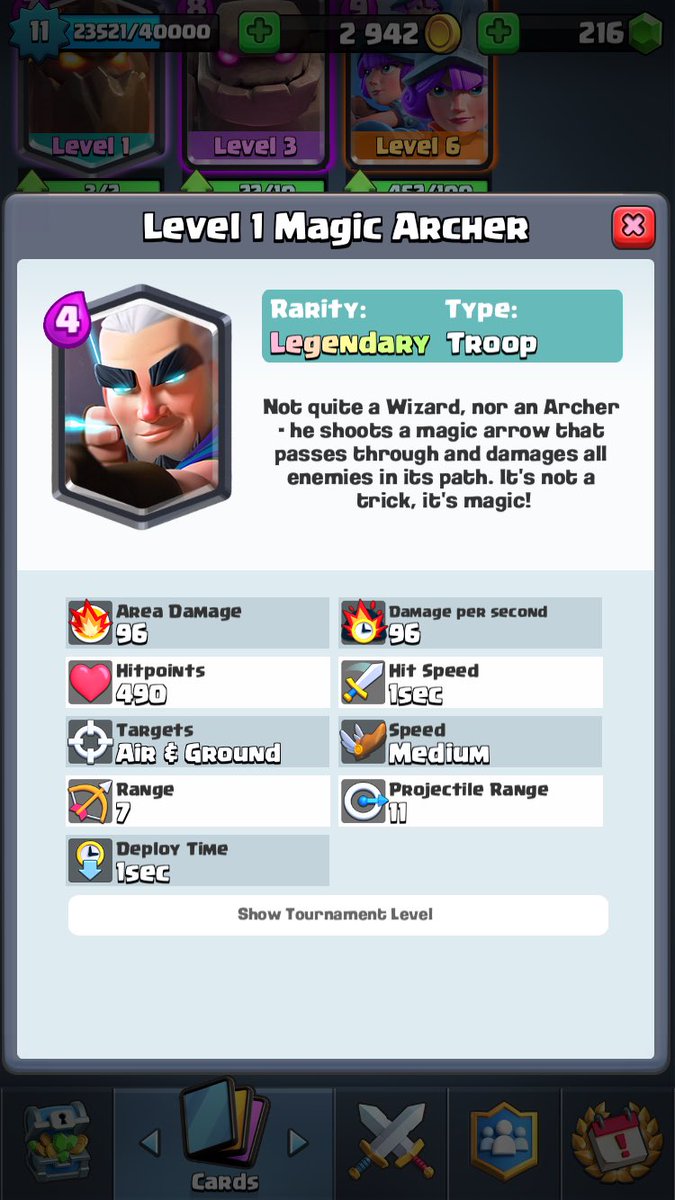 This balance update isn't all doom and gloom for Clash Royale fans, however. A few cards received slight buffs, including the Valkyrie, Dark Prince, and Bandit. The Valkyrie's hit speed was increased from 1.5 to 1.4 seconds, while the Dark Prince's hit speed went from 1.4 to 1.3 seconds. Additionally, the Dark Prince received a five percent increase to his hitpoints, and the Bandit's minimum dash range was lowered from four to three-and-a-half tiles.
But most Clash Royale fans are excited about the new card teased in this balance update. The Magic Archer is a four-elixir Legendary card who's "not quite a Wizard, nor an Archer," according to the card's in-game description. "He shoots a magic arrow that passes through and damages all enemies in its path. It's not a trick, it's magic."
Similar to the recent release of the Royal Ghost card, the Magic Archer could shake up the Clash Royale meta when it becomes available in roughly 18 days—which means it should land on March 2. For now, however, players should test out how today's balance update has impacted their favorite decks.