The Call of Duty: Black Ops 4 private multiplayer beta is coming in early August
The wait is over—Activision has finally revealed the dates for the highly-anticipated Call of Duty: Black Ops 4 private multiplayer beta.
The Black Ops 4 multiplayer beta will first come to PlayStation 4 from Aug. 3 to 6. A second week will then be held on PS4 and Xbox One from Aug. 10 to 13. An early-access PC beta exclusively on Battle.net will start on Aug. 10, with the open PC beta set to run from Aug. 11 to 13.
Related: Call of Duty: Black Ops 4 DLC content is exclusive to the Black Ops Pass
Anyone who participates in the beta will earn a "unique, one-of-a-kind" in-game calling card—and if you reach the beta's max level, you'll earn a permanent unlock token to use in multiplayer when Black Ops 4 is officially released on Oct. 12.
Six maps will be available to play in the multiplayer beta. We've already seen gameplay on Contraband, Payload, Seaside, and Frequency, but Hacienda and Gridlock will be two new maps introduced in the beta.
Related: Activision reveals the Black Ops Pass and special editions for CoD: Black Ops 4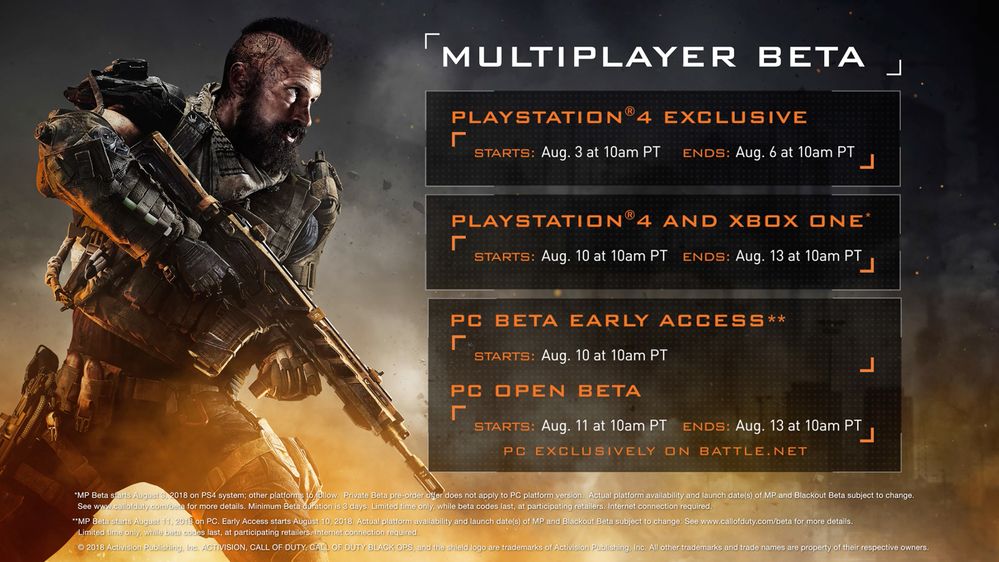 Players will get to compete in classic Call of Duty game modes during the beta, including Team Deathmatch, Domination, Hardpoint, and Search and Destroy. In addition to these, the new game mode called Control will be available in the beta.
Fans were also surprised to learn that a beta for Blackout, the Black Ops 4 battle royale mode, is coming in September. No other information about the Blackout beta was announced, aside from the fact that it'll be coming first to PS4, as expected.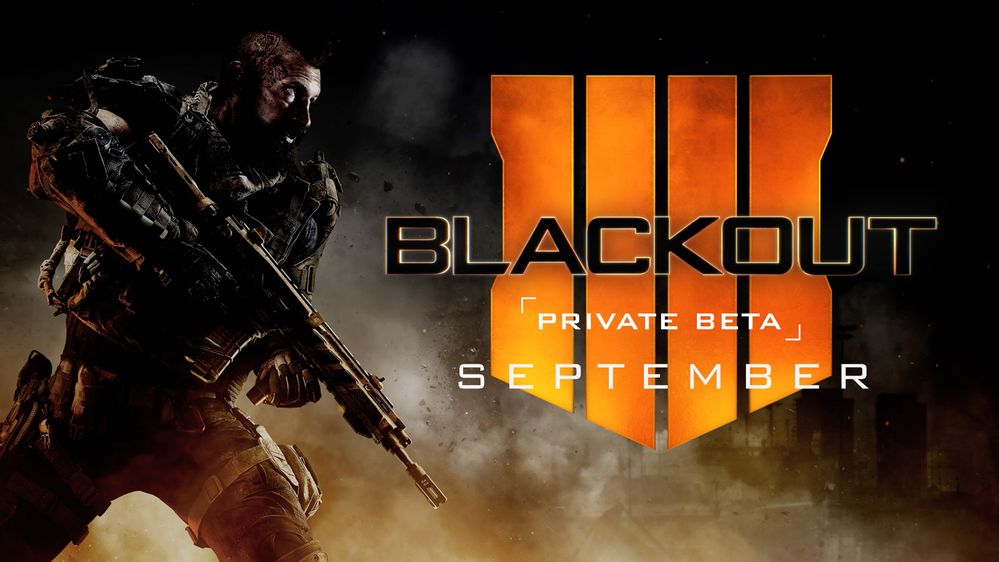 Call of Duty fans have a lot to be excited about with the upcoming release of Black Ops 4. But now, prospective players will want to preorder the game so they can get access to the private multiplayer beta next month.