Bungie: "We have a lot to talk about in 2018"
While the majority of the team at Bungie, the developers of Destiny 2, have been enjoying the holidays in silence, community manager David "DeeJ" Dague has offered a small glimpse into the future.
Tweeting on New Year's Eve, DeeJ offered a glimmer of hope for fans hoping to hear more about changes coming to the game in the new year.
It's been a tumultuous start to Destiny 2 since it first released in September, with no shortage of controversies or headlines about the title throughout the final months of 2017.
In the first week of launch, players were upset about how in-game shaders were limited use items, compared to the first game when they were infinite. Bungie stood by their decision.
Not long after that, the game garnered attention for a pair of gauntlets that appeared to depict a white nationalist hate symbol. The gloves in question were removed from the game within the next couple of weeks.
Only a few weeks after the game released, players began to speak out about their concerns of Destiny 2's endgame, or lack thereof. Bungie has since added a few quality of life changes like Masterwork weapons, but the debate rages on.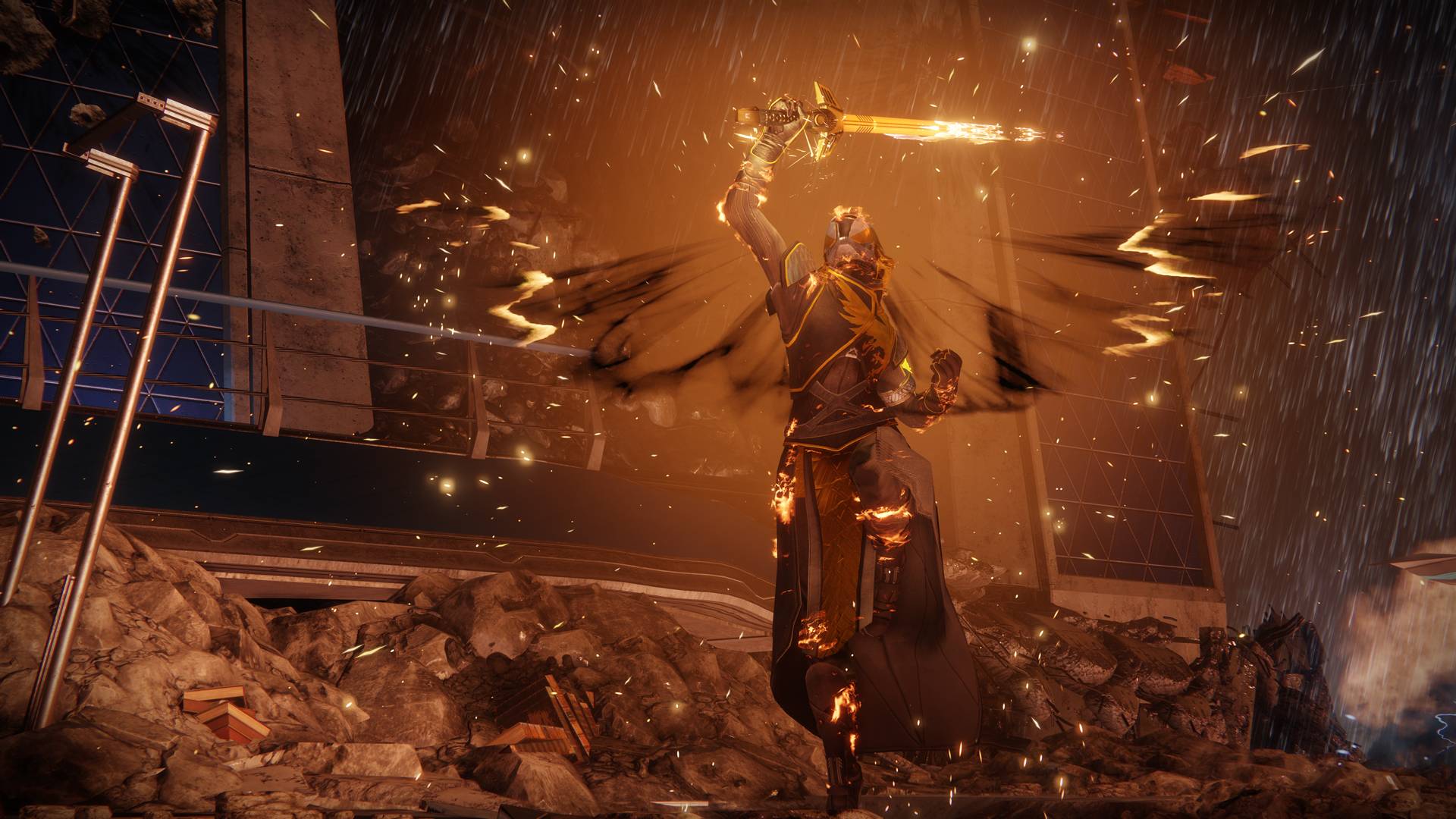 At the end of October, two weekends of Trials of the Nine were canceled due to a glitch that was allowing players to walk through walls and end up in unintended areas of the map. The playerbase was again incensed.
On Oct. 24, the PC version of Destiny 2 launched, and the controversies continued on the new platform as players were being banned for seemingly no reason. Bungie later came out to clarify that cheat software for any game would end up in a ban.
In November and December, the attention of the community turned towards throttled XP gains and the developer's decision to focus a lot of the endgame content and new DLC content on the microtransactions of the in-game Eververse store.
Related: Destiny 2's infinite Nova Bomb glitch won't be fixed until after the holidays
As 2018 begins, the playerbase for the game looks to be at an all-time low. Just over 160,000 players participated in the most recent weekend of Trials of the Nine across PC, PS4, and Xbox One combined, according to Destiny Trials Report.
With a new expansion called "Gods of Mars" due as early as March, both Bungie and the Destiny community are looking into the first few months of 2018 for changes in the game.
The players are holding the developers to a higher standard, and Bungie has shown that it is willing to listen to feedback and help implement changes to improve the title. But as the final months of 2017 showed, the road may continue to be bumpy for the foreseeable future.