Bungie offers details on how it plans to speed up PvP gameplay in Destiny 2
After releasing a detailed visual road map of updates coming to Destiny 2 in the first half of 2018, Bungie has now offered tangible information about sandbox changes currently being tested at the company.
The update is being called the "Go Fast Update" internally at Bungie, and it's aptly titled. The changes listed by Bungie all aim to speed up the Crucible from the slowed down, corner-peeking version that Destiny 2 launched with.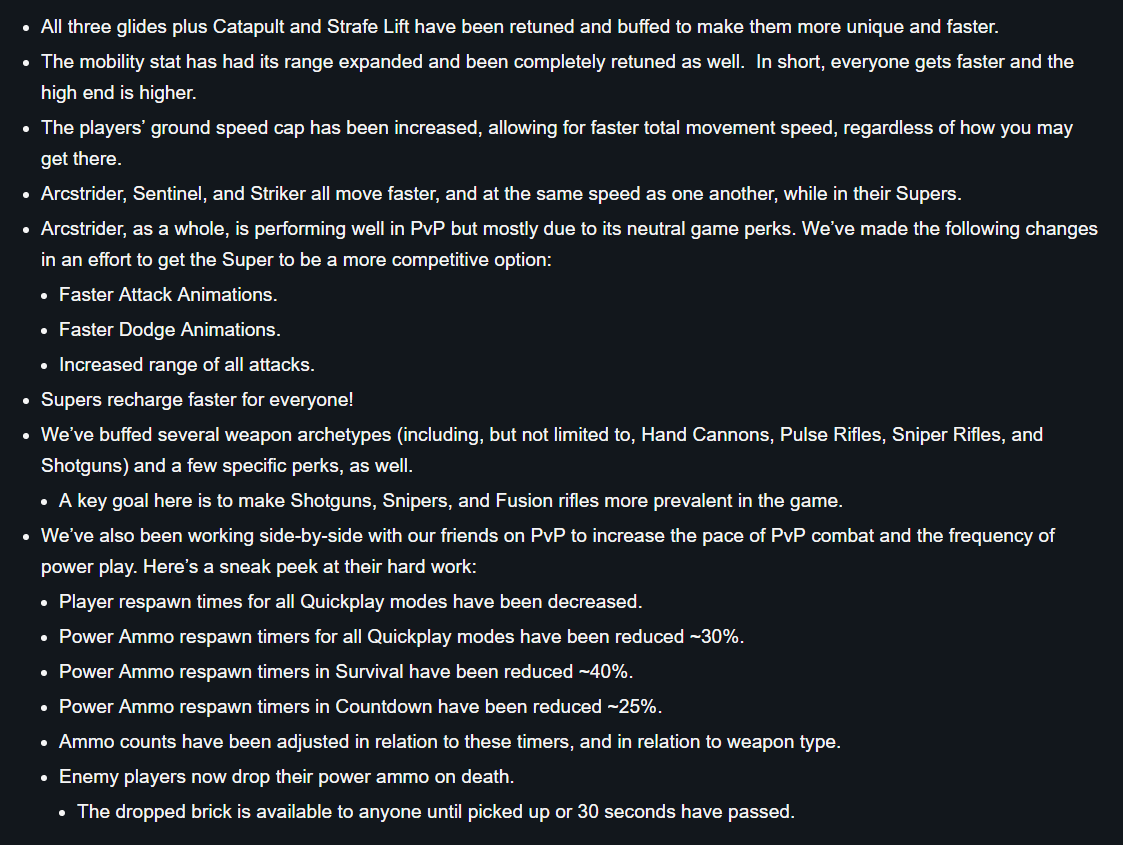 In short, players will move faster, jump faster, have faster attack animations in certain Supers, faster recharge for Super abilities, buffed weapons, decreased respawn timers, and decreased spawn timers for Power ammo.
"Our goals for this round are to provide individual players with more hero moments by increasing overall speed and mobility, increasing the amount of supers you charge to demolish your enemies, and increasing the frequency and impact of our most montage worthy power weapons, especially in the Crucible," said Bungie design lead Josh Hamrick.
The PvP in Destiny 2 is a much more slowed down, methodical version than what was played in Destiny 1. In the original title, gameplay revolved around Supers and abilities, as well as strong weapons like snipers and shotguns, which were a "secondary" weapon, as opposed to a third slot in D2.
The Crucible in Destiny 2 hasn't been nearly as popular as the original, as less than 100,000 players participated in last weekend's Trials of the Nine across all three platforms, according to DestinyTrialsReport. Bungie and players hope these changes will bring interest back to the game's PvP community.