Xur has brought The Wardcliff Coil with him in Destiny 2 today
Thank goodness it's Friday! Time to enjoy the weekend and kick back with a visit from our good buddy Tentacle-Face, also known as Xur, Agent of the Nine. He has some Exotic items up for sale in Destiny 2, and here's what he's got.
Where is Xur?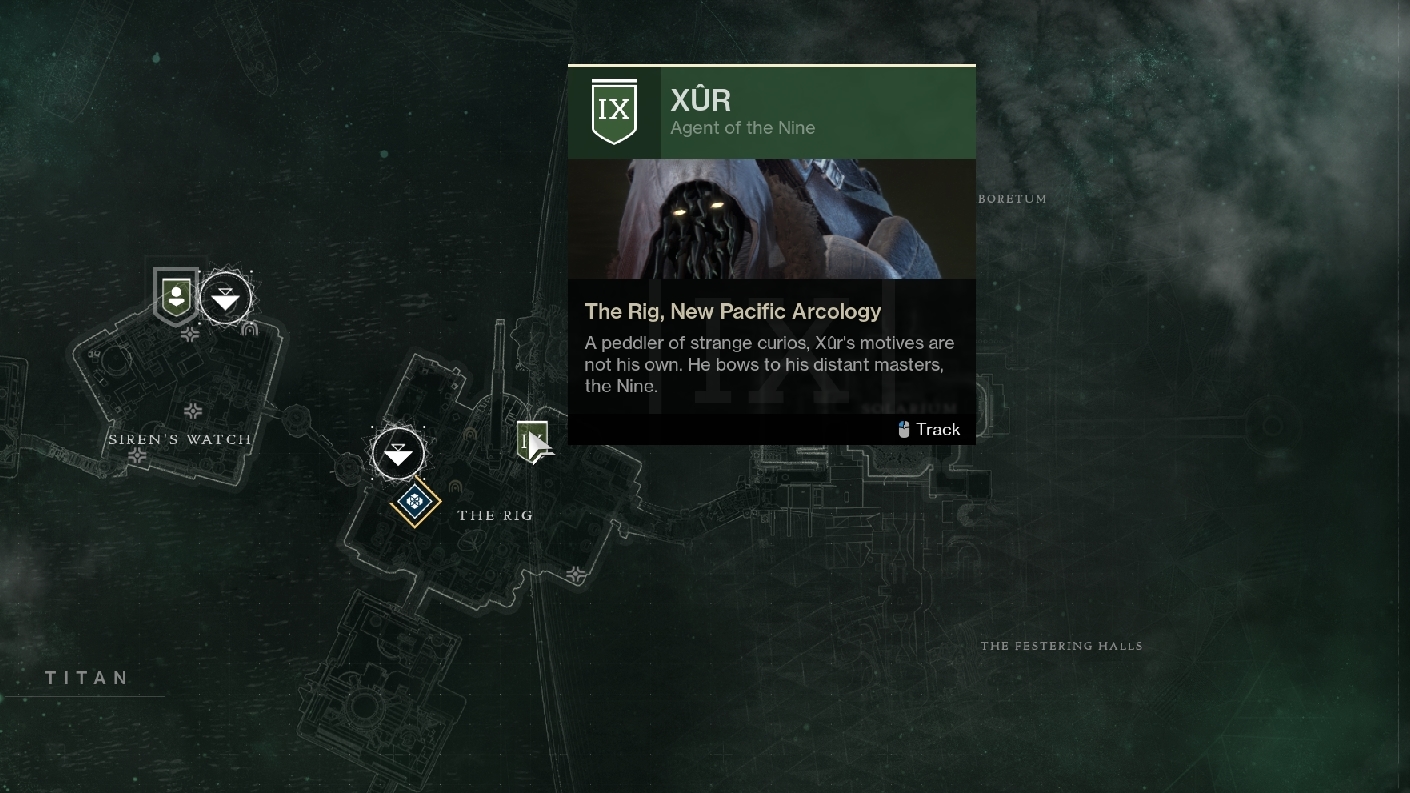 Xur is parked in his usual spot on Titan, the destination of this week's Flashpoint, inside a dark room in The Rig section of the map.
This week's Power weapon is a good one in The Wardcliff Coil. This beast launches a long volley of rockets and automatically reloads whenever you pick up Power ammo, making it a strong weapon in both PvE and PvP. It costs 29 Legendary Shards.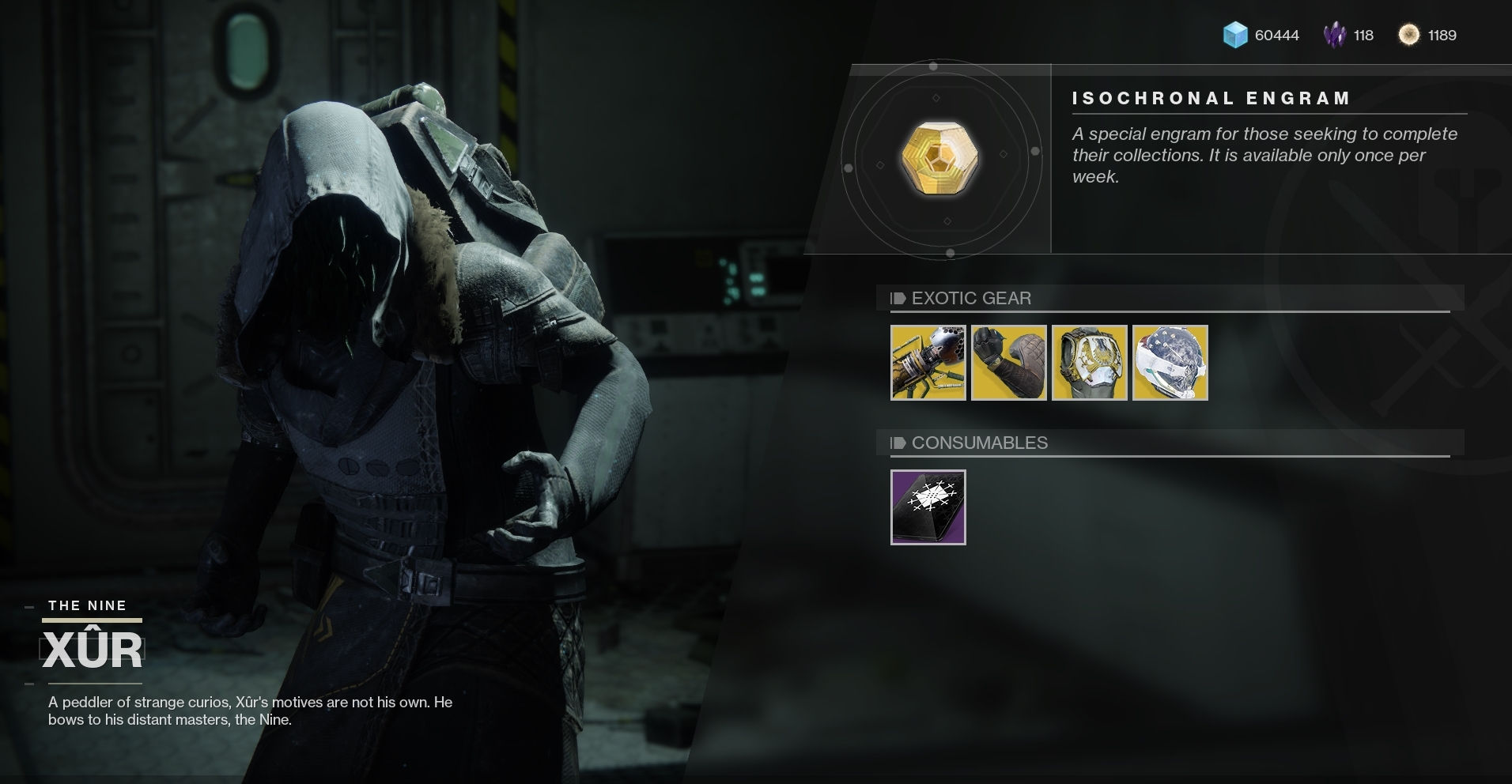 For Hunters, this week's armor is Mechaneer's Tricksleeves. These gauntlets buff your Sidearm's ready and reload speeds, making them a great pair if you have a good sidearm you like to dominate with in the Crucible. They're on sale for 23 Legendary Shards.
Crest of Alpha Lupi is this week's Titan armor, a chest piece. It generates an additional Orb of Light from Supers, and also creates a healing pulse when Barricade is activated, making it strong for staying alive in PvE. It costs 23 Legendary Shards.
This week's Warlock armor is Eye of Another World, a great helmet that improves the regeneration speed of your grenade, melee, and Rift abilities, making it a solid all-around choice for any activity. It's available for 23 Legendary Shards.