Xur is selling a classic Exotic scout rifle in Destiny 2 this weekend
Another weekend in Destiny 2 brings another visit from Xur, Agent of the Nine. Sometimes, his inventory is lacking and boring, and sometimes it's enough to send Guardians into a frenzy.
This week, Xur has brought a special weapon that will be immediately recognizable to longtime fans of the Destiny series.
Where is Xur?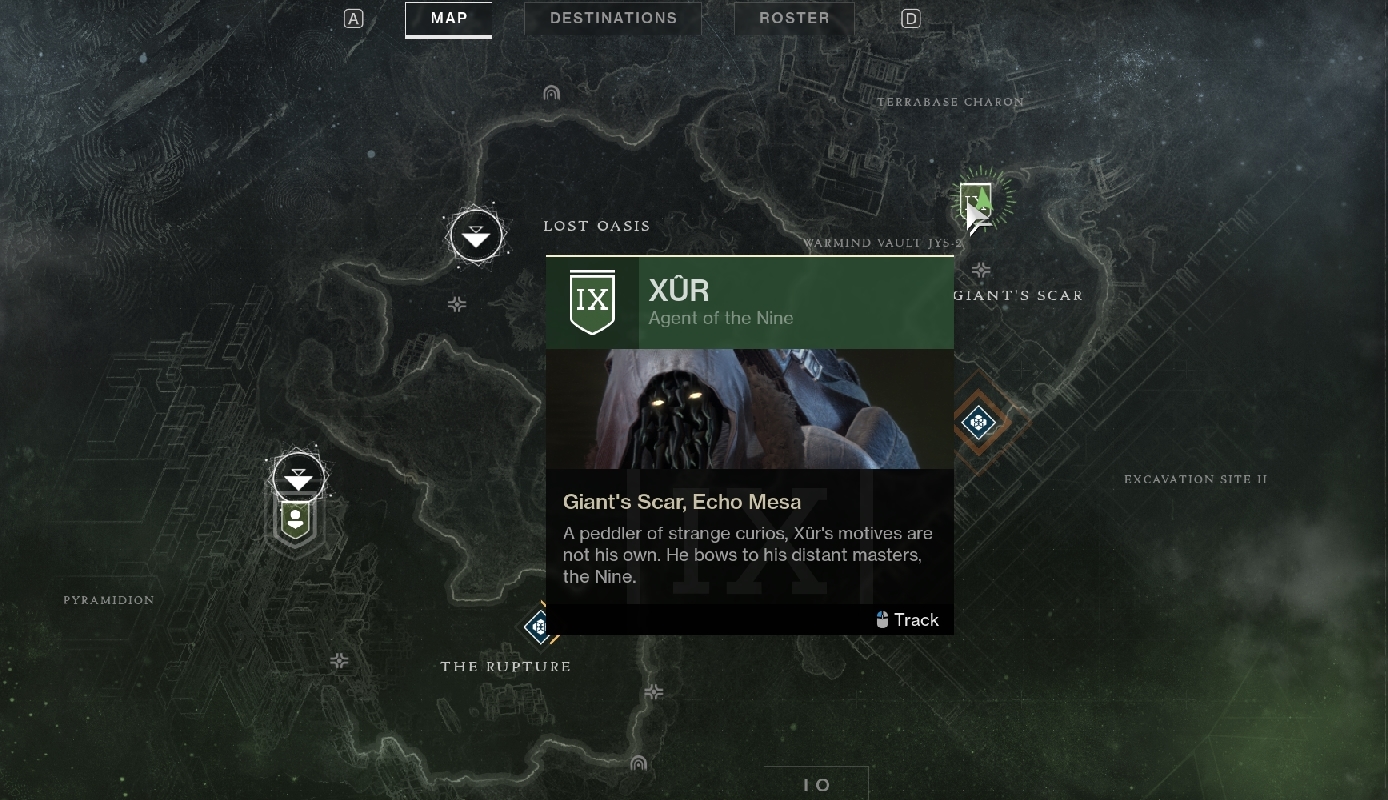 Xur is holed up in a small room on Io in the Giant's Scar section of the map, which is inside of a large military base.
This week's weapon is The Jade Rabbit, a classic Exotic from Destiny 1 that made its return to the series with the Curse of Osiris expansion. This scout rifle's perk, "The Fate of All Fools," gives bonus damage to your next precision shot when you chain body shots. It's on sale for 29 Legendary Shards.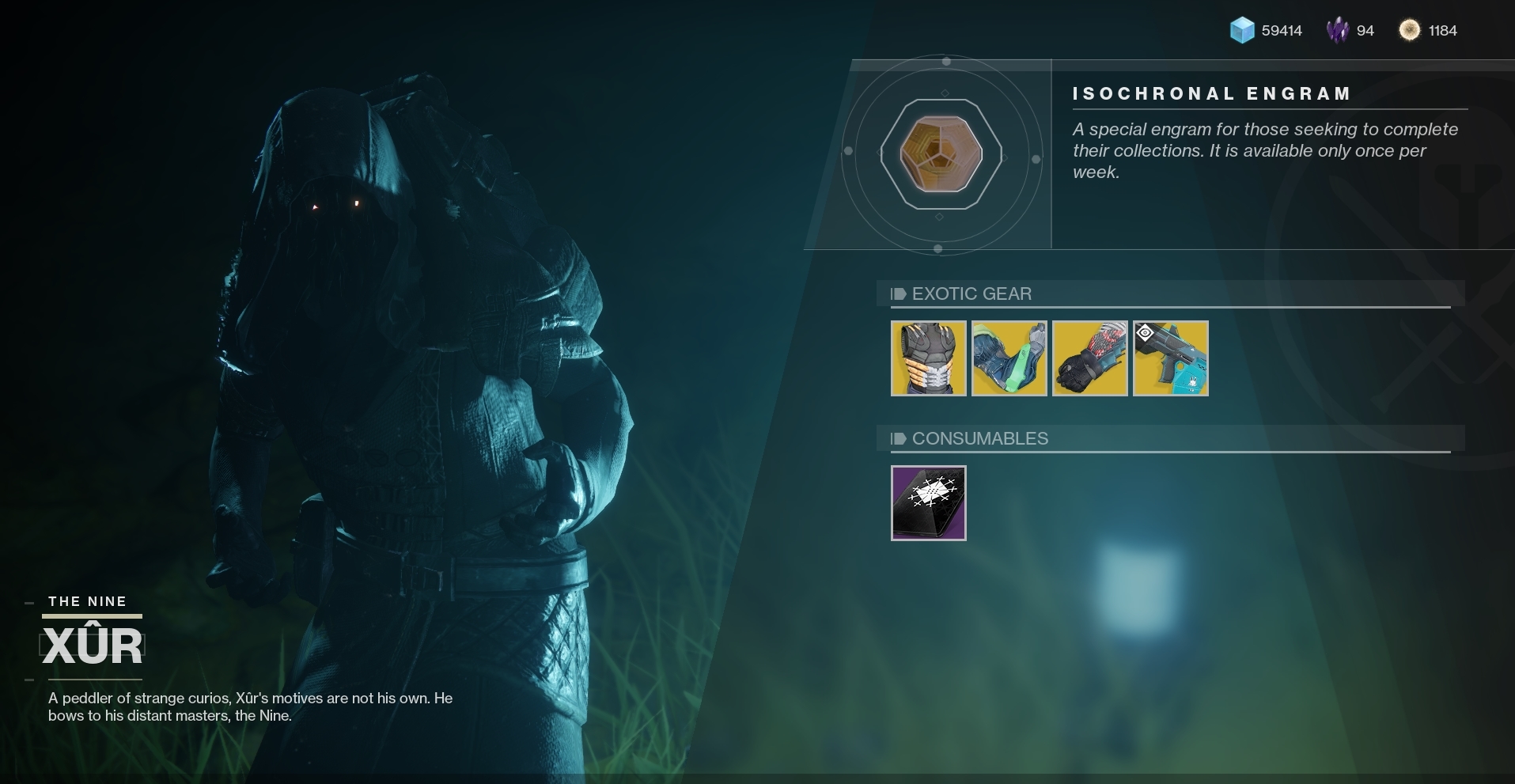 For armor, Hunters get Raiden Flux. This chest piece works with the Arcstrider subclass to increase damage output and duration of the Arc Staff super by using quick, successive attacks. It costs 23 Legendary Shards.
This week's Titan armor is Synthoceps, a funky-looking pair of gauntlets. These gloves increase your melee lung range and improve your melee damage when surrounded, and they're pretty fun to use. They cost 23 Legendary Shards.
Last but not least are the Warlock's armor, Karnstein Armlets. These gauntlets have a perk called "Vampire's Caress" that grant you increased resilience and mobility when using melee attacks, as well as highlighting injured enemies. Melee kills restore your health, too. They're available for 23 Legendary Shards.
Like most exotics, the ones on sale this weekend have their specific uses. If they fit your playstyle, give them a purchase and try them out in the galaxy.