Bring your Legendary Marks, because Xur is selling Coldheart this weekend in Destiny 2
When the calendar turns to Friday, it's time for another visit from the Agent of the Nine. Xur is back in Destiny 2 with a new selection of Exotics for you to purchase. Let's take a look at what he's got for the weekend of March 9, 2018.
Where is Xur?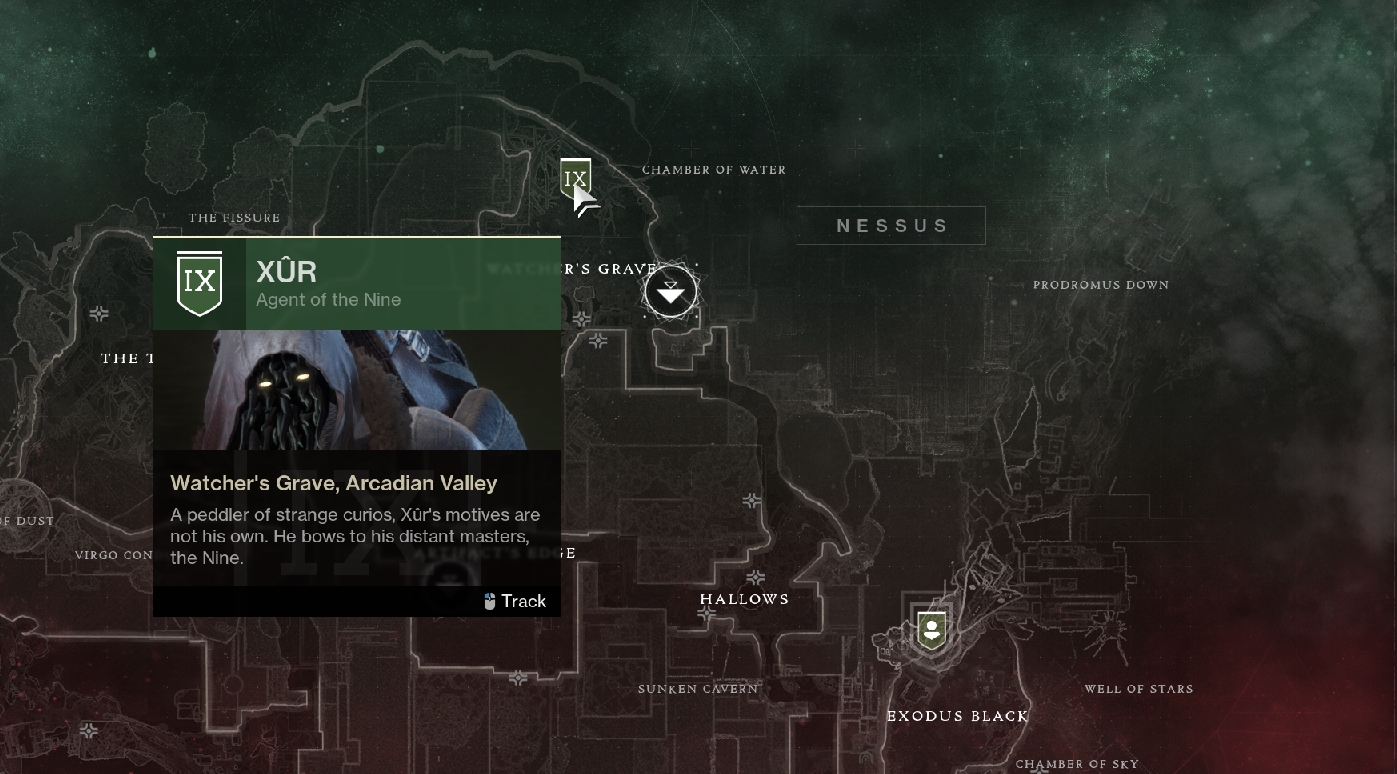 Xur is on Nessus in the Chamber of Water section of the map. He's standing on the branch of a massive tree, just waiting for all customers.
This week's weapon is Coldheart, a trace rifle that deals Arc damage. This weapon was previously a pre-order bonus for Destiny 2, but can now be bought for just 29 Legendary Marks. This weapon's laser does exponentially more damage the longer it remains on a target, so it's strong against high health enemies.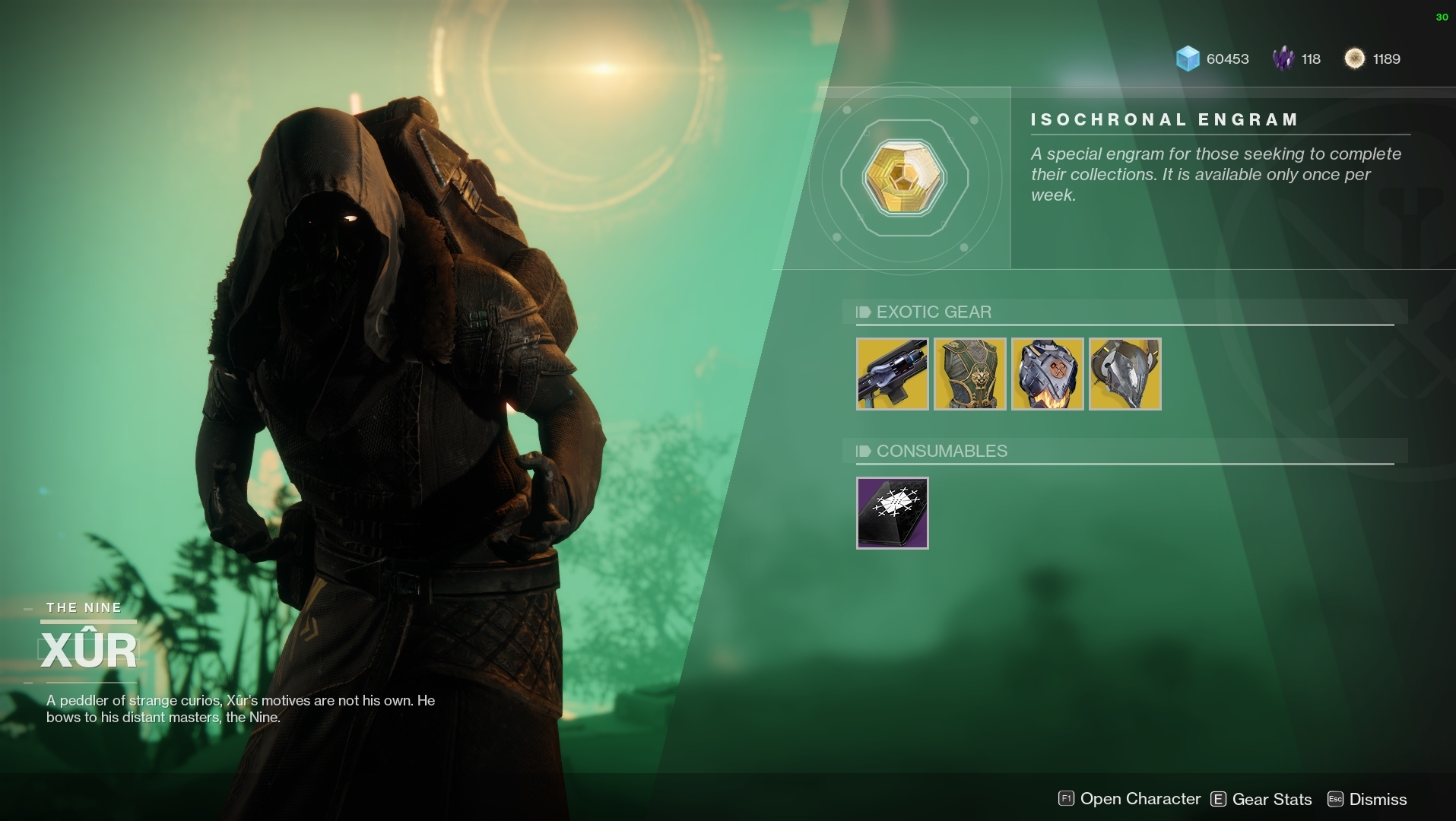 This weekend's Hunter armor is The Dragon's Shadow, a chest piece. Its perk grants increased movement speed and weapon handling speed for a short time after dodging, so it pairs well with the Hunter's class ability. It costs 23 Legendary Shards.
The Titan armor this week is Hallowfire Heart, a chest piece to pair with the Sunbreaker subclass. Its main perk, Sunfire Furnace, greatly improves the recharge rate of your Solar abilities while Hammer of Sol is charged. It's on sale for 23 Legendary Shards.
Nezarec's Sin is the Warlock armor this week, a helmet to use with the Voidwalker subclass. The Abyssal Extractors perk gives you the ability to increase ability energy recharge rate with Void-damage kills. Xur is selling it for 23 Legendary Shards.