Xur is selling excellent Exotic Warlock gauntlets in Destiny 2 this weekend
This weekend in Destiny 2, Warlocks are the lucky class. Xur has brought an excellent pair of gloves for the space wizard class, and they should be picked up as soon as possible.
Where is Xur?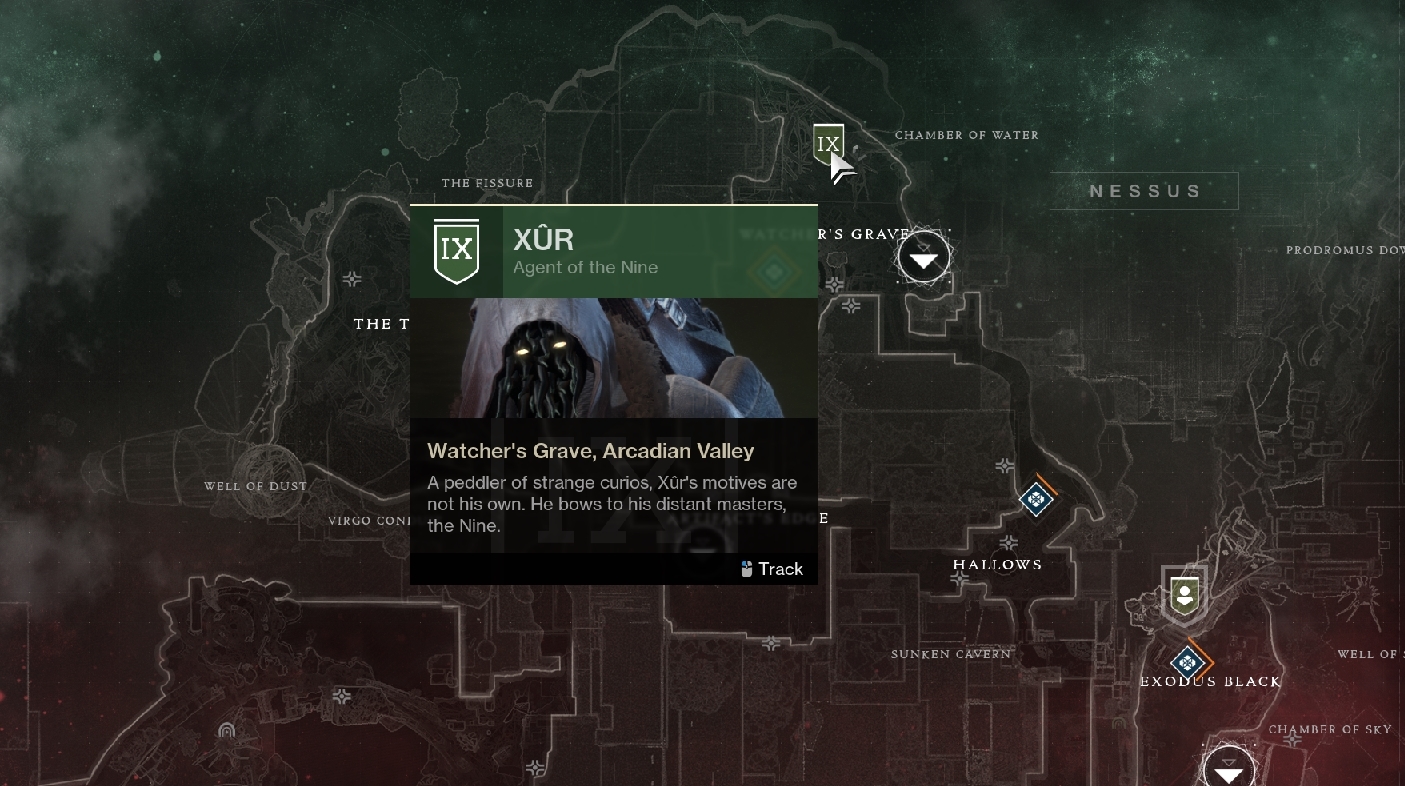 Xur is on Nessus, in the Watcher's Grave section of the map. He's standing on a very large branch of a tree.
This week's best piece of armor is Ophidian Aspect, the Warlock gauntlets. These gloves add the "Cobra Totemic" perk, which allows your weapons to ready and reload very quickly, as well as extend melee range. They are a must-have for Warlocks at only 23 Legendary Shards.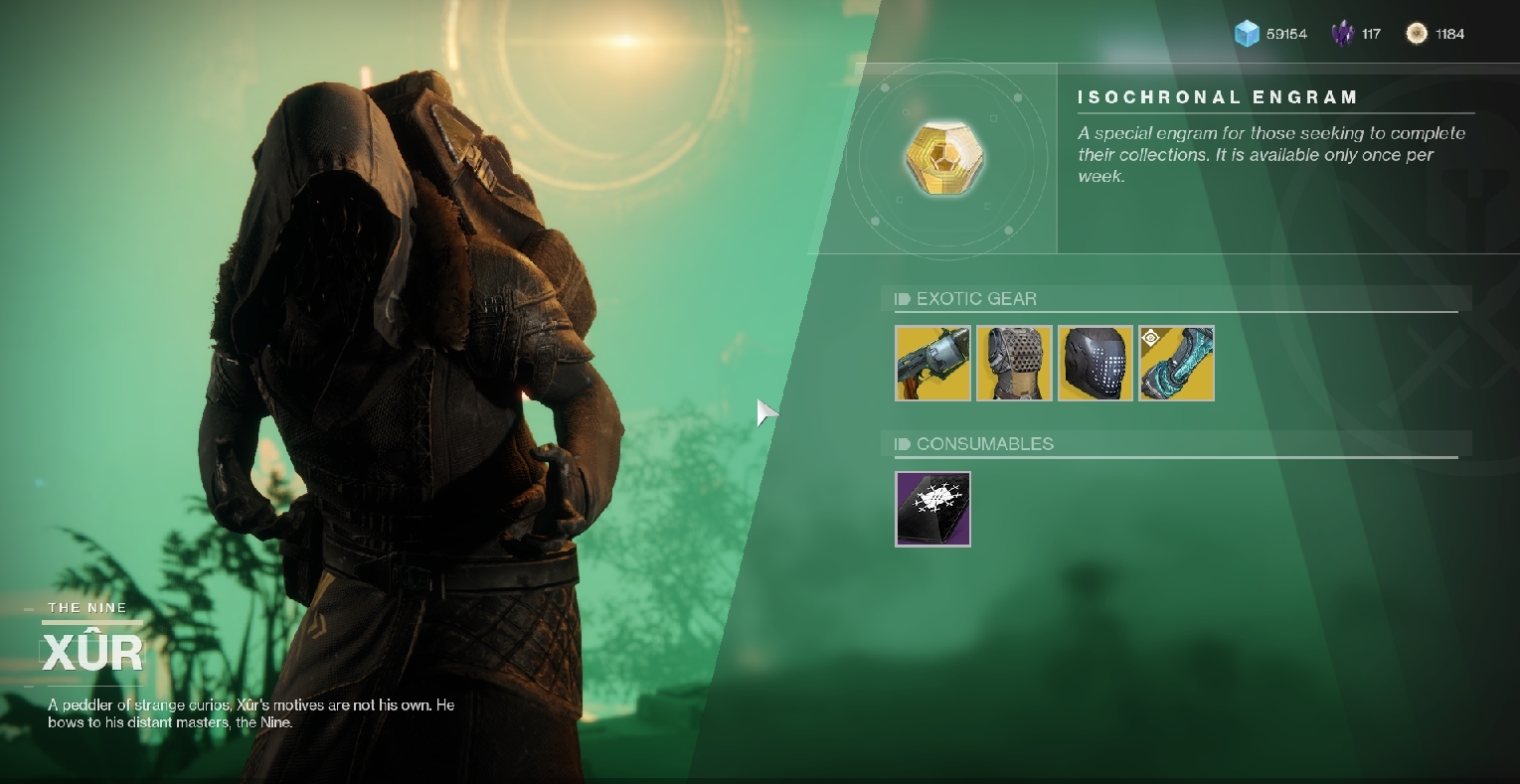 An Insurmountable Skullfort is this week's Titan armor, a helmet that pairs with the Striker subclass. Its perk, "Transfusion Matrix," allows Arc melee abilities to trigger health regeneration and restore melee energy. It costs 23 Legendary Shards.
This weekend's Hunter armor is Lucky Raspberry, a chest piece for Arcstriders. This armor increases the chaining capablities of Arc Bolt grenades and has a chance to recharge it each time it deals damage. It's on sale for 23 Legendary Shards.
The weapon this week is, sadly, one of the worst Exotics in the game. The Prospector is a grenade launcher that allows you to hold the trigger to fire grenades, and releasing it detonates them all simultaneously. It costs 29 Legendary Shards.
Xur is definitely worth a visit this weekend, especially for Warlocks. Save up your Shards and check out his inventory.