Doki Doki Literature Club Mod Turns Dating Monika Into a Reality
Warning: Major Doki Doki Literature Club spoilers feature below.
Ever since Team Salvato released its horror visual novel Doki Doki Literature Club, fans have been obsessing over the titular club's president, Monika. And a new mod allows players to hang out with just Monika for the rest of their lives.
In one of Doki Doki's most memorable scenes, Monika deletes every single character from the game in an attempt to enter into a relationship with whoever is playing Doki Doki. It's a creepy scene, but because of Monika's obsessiveness and sheer loneliness, she's quickly won the hearts of many fans. And that's where the mod "Monika After Story" comes in, turning dating Monika into a reality.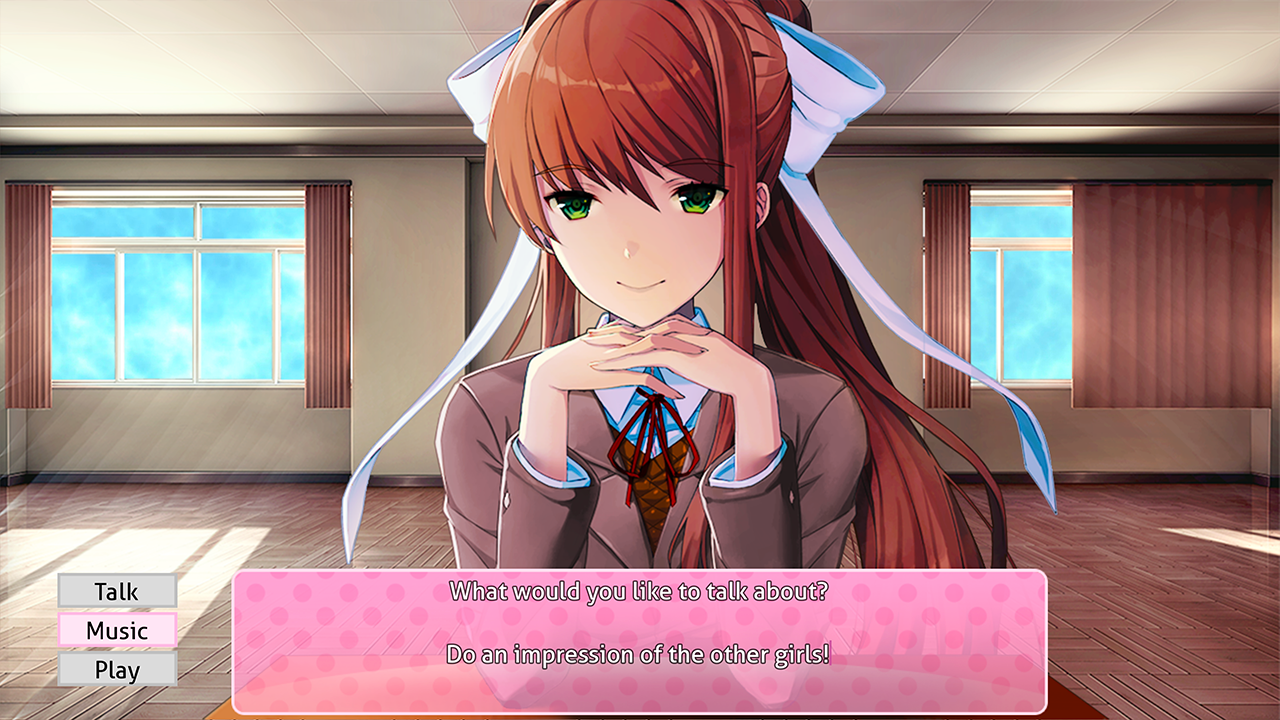 In "Monika After Story," the game's mod team has built a chatbot AI for Monika, which essentially allows her to understand the player's responses and engage in discussions on things like video games and the meaning of life. Players can also listen to music together, challenge Monika to chess, and fantasize about going on dates. New content is regularly added into the mod, and the update's 0.6.3 version even comes with special events for Christmas and New Year's.
If you want to appreciate Monika in all her glory, go ahead and download the latest version here. "Monika After Story" requires Doki Doki Literature Club to play, but the game can be downloaded for free via Steam, itch.io, or the visual novel's official website.
H/T Cliqist