Upcoming Doki Doki Literature Club Mod Turns Sayori Into the Main Character
Warning: Major Doki Doki Literature Club spoilers feature below.
Doki Doki Literature Club's modding community is quickly blowing up. A new mod called "Doki Doki! RainClouds" lets players experience the entire game through Sayori's point of view.
In Doki Doki Literature Club, the game begins with the protagonist joining his high school's literature club thanks to his childhood friend, Sayori. But as the game progresses, Sayori shows outward signs of severe depression. This culminates in her confessing her distressing thoughts to the player character and–in one of the game's most disturbing scenes–eventually committing suicide.
So instead of experiencing the game through the protagonist's perspective, Redditor paulchartres is creating a mod that lets the player experience the game's opening section from Sayori's point of view. "Doki Doki! RainClouds" rewrites the game so Sayori's thoughts and dialogue appear, adding further depth to her personality. As it turns out, this includes a lot of depressive and intrusive thoughts, from Sayori thinking that the protagonist "really [hates] seeing me" to Sayori ruminating on the other girls around her.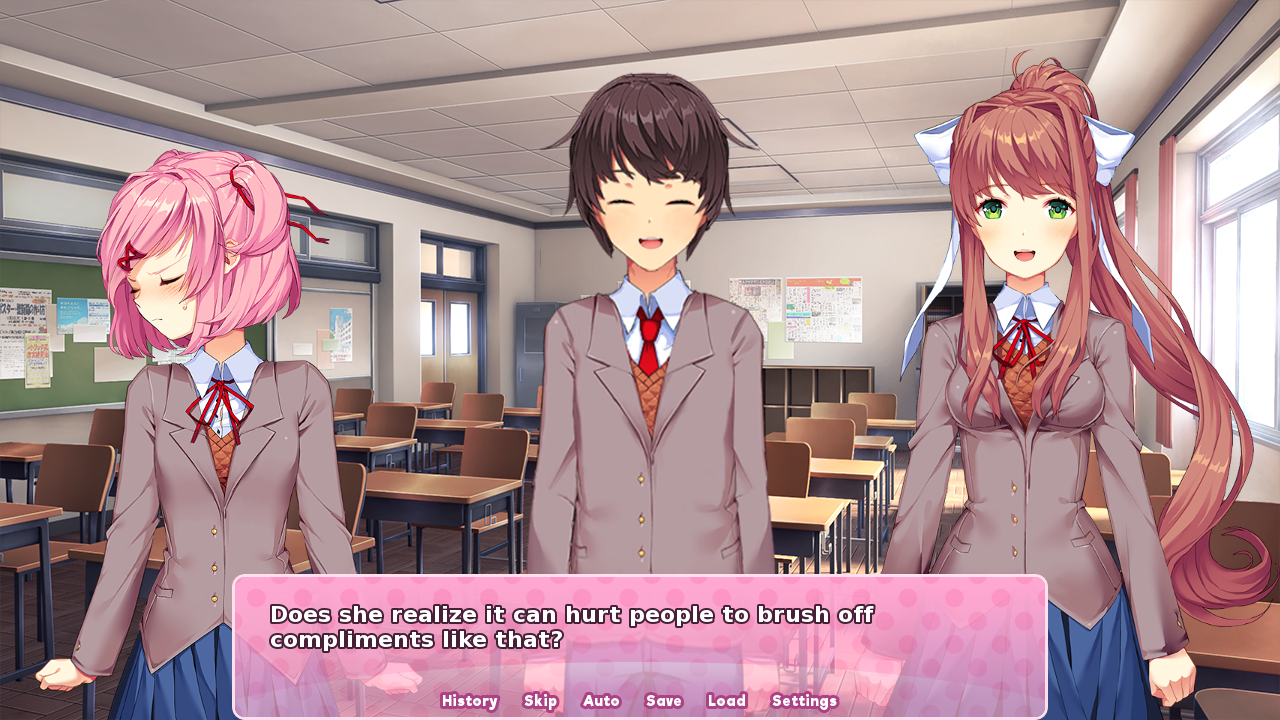 Posts from paulchartres reveal the mod plans to feature "new scenes" exploring the game's opening section along with content before and after school from Sayori's point of view. It's unclear for now how paulchartres' mod will impact the game's events, with the mod's creator instead insisting that players will just have to wait and see whether they can help Sayori overcome her depression.
There's no official release date yet for the mod, but paulchartres hints that it may be ready anywhere from three weeks from now to a full month. In the meantime, check out paulchartres' other mod, "Doki Doki Do You Lift Club," which parodies the game by turning the characters into powerlifters.