Far Cry 5's season pass features zombies, Vietnam, and Mars, plus a copy of Far Cry 3
With Far Cry 5's release date now just less than two months away, Ubisoft has revealed details about the expansions coming post-release in the game's season pass.
The season pass will come with three expansions, and they're all quite different from the base game, which takes place in modern day America in a fictional county in Montana.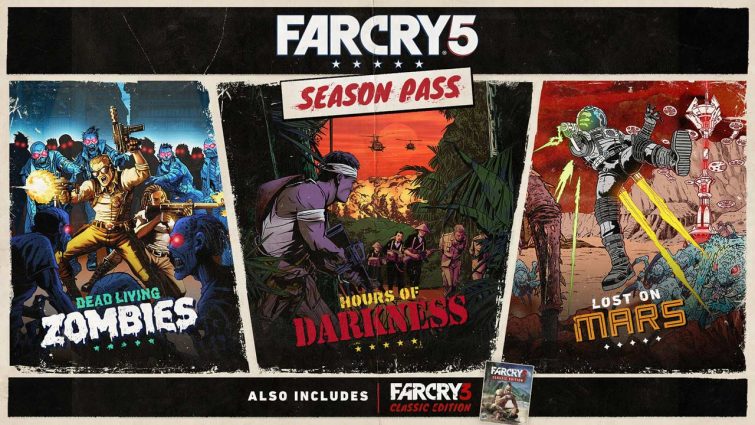 The expansions, titled Dead Living Zombies, Hours of Darkness, and Lost on Mars, all feature distinct scenarios in three very different themes and locations.
"In Dead Living Zombies, you'll struggle to survive in a zombie-infested wasteland, facing off against hordes of the undead," said Ubisoft news editor Mikel Reparaz in a post on the PlayStation Blog. "In Hours of Darkness, you'll trade gunfire with Vietcong fighters in Vietnam, while Lost on Mars takes you to the titular red planet to test your mettle against Martian arachnids."
The season pass will also give early access to Far Cry 3 Classic Edition, for the first time on the new generation of consoles, before it goes on sale as a standalone game.
While no price was announced for the season pass just yet, it's included with the Gold Edition of the game, which is $89.99. Far Cry 5 releases on PS4, Xbox One, and PC on March 27.