50 vs. 50 is now live in Fortnite: Battle Royale
In a surprise announcement, Epic Games has revealed that 50-vs-50 V2 has returned in Fortnite: Battle Royale starting on Friday afternoon.
The addition of the two-squad mode comes with the already-present Infinity Gauntlet mode, which has been running since Tuesday. This marks the first time that two limited time modes have been available at once.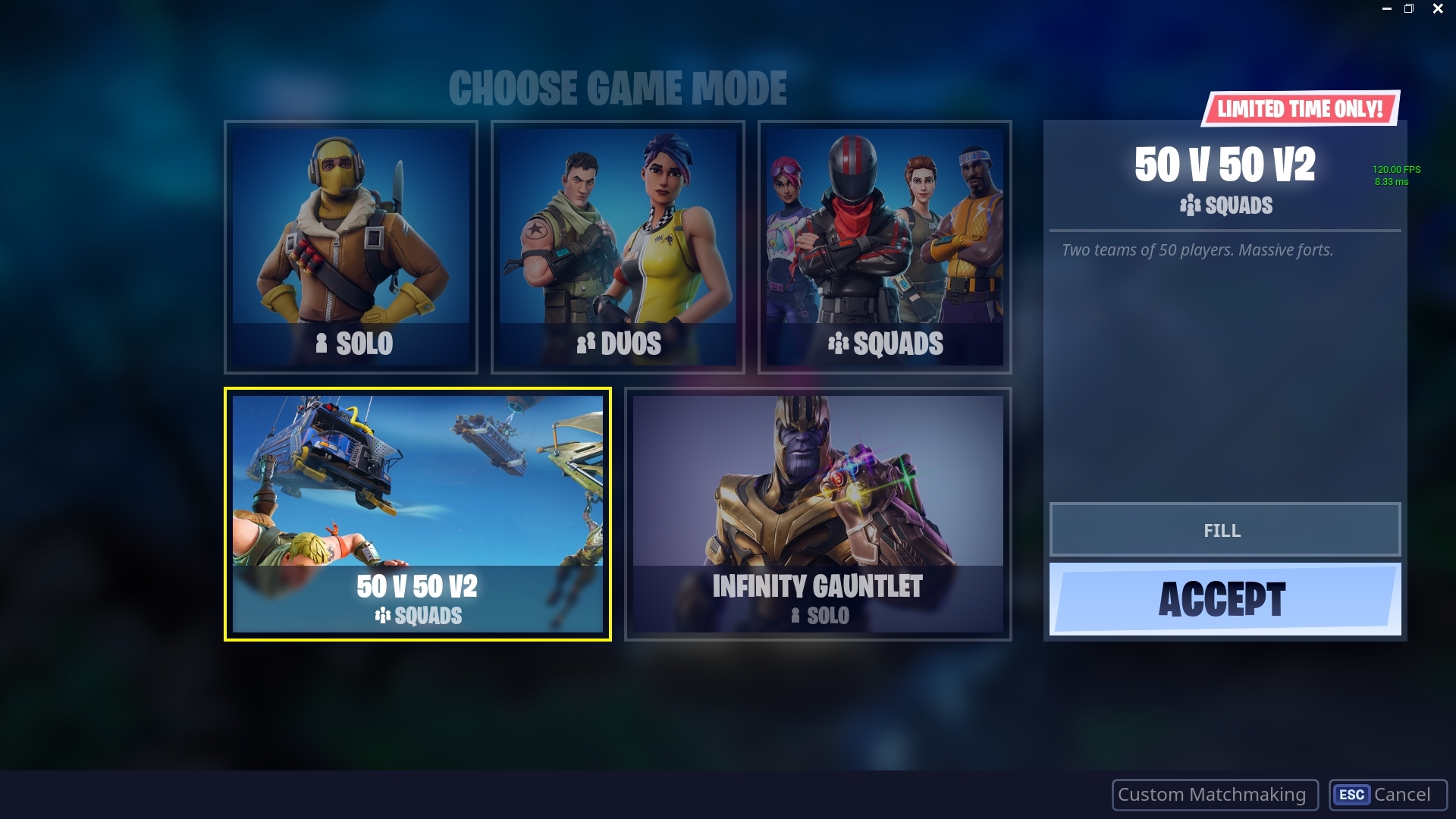 The two modes could not be more different from each other, offering true variety in gameplay. While Infinity Gauntlet offers a Solo experience where players can transform into Avengers: Infinity War's Thanos, 50-vs-50 is Fortnite on a much larger scale.
It will be interesting to see if Epic Games continues to offer multiple limited time modes moving forward. The possibilities are somewhat endless when it comes to adding variety to the game—imagine a world where you can play both Blitz and High Explosives at the same time.
It's unclear how long 50-vs-50 or Infinity Gauntlet will be available for, but it's likely that they will last through the weekend at the very least.