Fortnite: Battle Royale is getting a healing campfire item in tomorrow's update
When it's cold outside, fire keeps you warm. When you're weak in Fortnite: Battle Royale, you can now heal up next to the brand new Cozy Campfire item, set to hit the game in tomorrow's patch.
The new item can be found anywhere on the map, heals two HP per second, and is of blue rarity. The fire lasts for 25 seconds, meaning it can heal for a maximum of 50 health per person.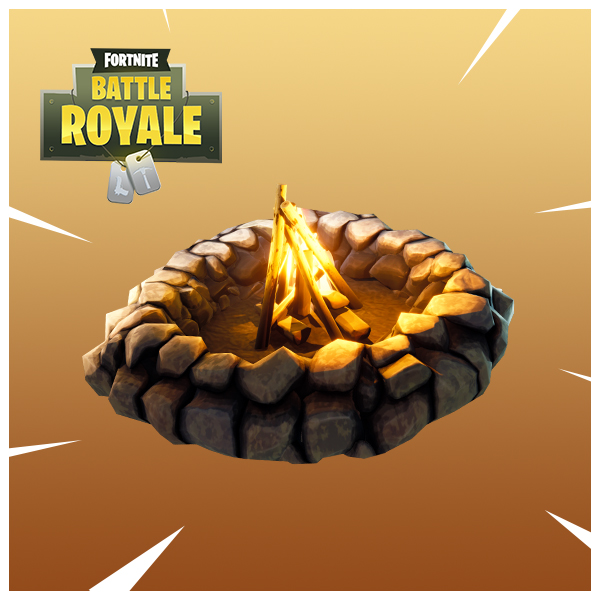 Teams will undoubtedly use the campfire inside their forts near the end of games to gather around and heal up, as opposed to using something like a full heal from a Med Kit.
The update also talks about another change to the Boogie Bomb, where the target will stop dancing as soon as they take incoming damage. Epic said that it will continue to monitor and iterate the bomb's functionality.
More audio changes have been made as well, as the audible range of enemy footsteps and their overall volume have been increased. Enemy footsteps will also be easier to hear when performing certain tasks like building, shooting, or collecting resources.
Thankfully, the patch has fixed the annoying "phantom bullet" bug that can be heard frequently throughout the match, making it sound like you're being shot at when you're not.
The update is scheduled to be pushed tomorrow, Jan. 10, around 3am CT.