Check out Fortnite: Battle Royale's overhauled map, including five new named points of interest
Fortnite: Battle Royale's island is getting an overhaul this week, and the overhead map has been revealed in an interview with Eurogamer.
The differences are immediately noticeable. A number of points of interest have been added throughout the Western side of the map and, in total, five new named points of interest are being introduced in this week's update.
Not only that, but the map's topography is now way more visual, and certain biomes have been extended and enhanced. For example, the swamp region on the South-east side of the map has been extended, as has the flat farmland region to the North.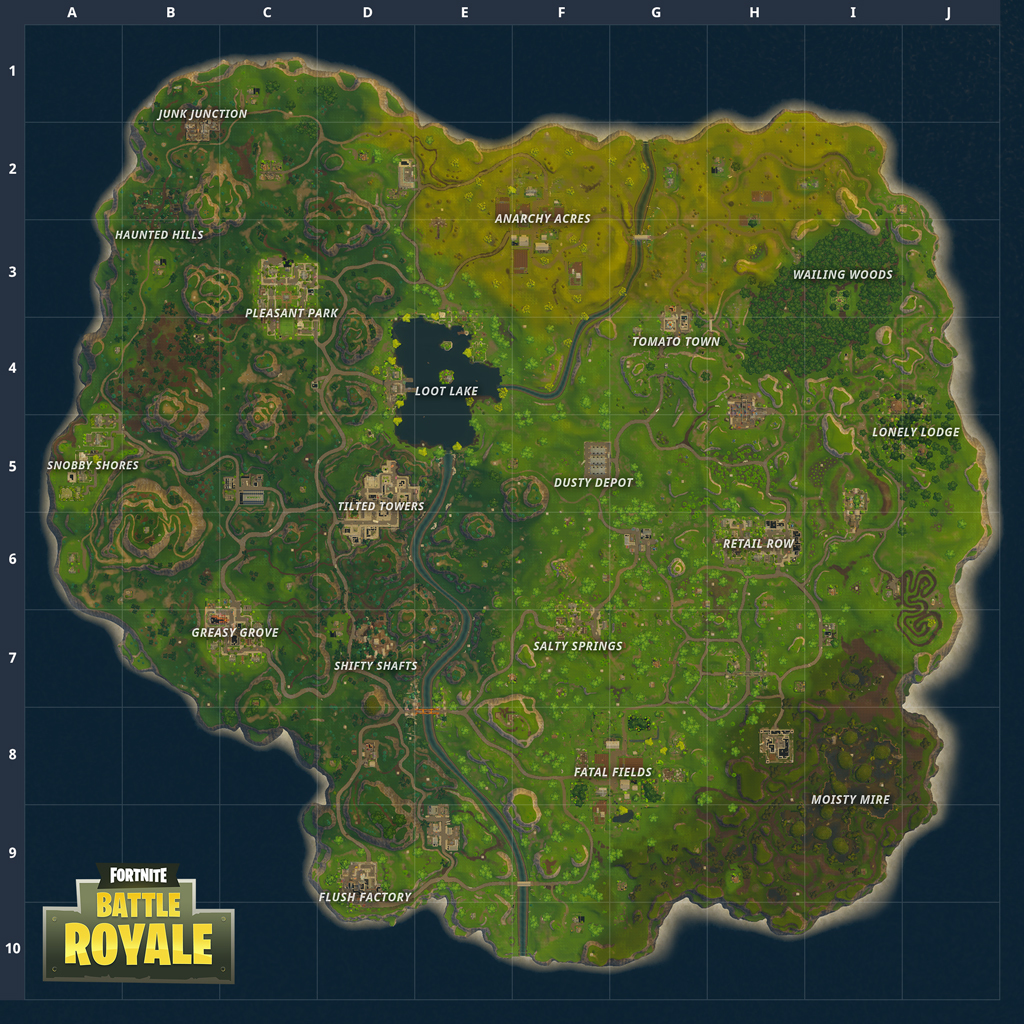 The five new named regions are Junk Junction, Haunted Hills, Snobby Shores, Tilted Towers, and Shifty Shafts. All of the regions come with new buildings and some even have underground bunkers, all ripe with new opportunities for loot.
Epic Games also confirmed to Eurogamer that the game has surpassed the 40 million player mark, with a concurrent player peak of over two million players just last week.
"To put it in context," lead systems designer Eric Williamson told Eurogamer, "some of the folk around the office are saying hey, we could be the biggest Battle Royale game in the western world, which is crazy. Some people are saying we could be the biggest and best-played game [full stop] in the western world."