Fortnite was played more than PUBG in February, says a new report
Fortnite: Battle Royale's rise to the top of the gaming world continued in February 2018, as it surpassed genre rival PlayerUnknown's Battlegrounds on the list of most played core PC games, according to data analysis firm NewZoo.
NewZoo's report says that 16.3 percent of all core PC gamers played Fortnite at some point in February, making it good enough for fourth place out of all PC titles. It was only surpassed by League of Legends, Minecraft, and Hearthstone. The data comes from NewZoo's PC Game Tracker, which is based on data from 42 different countries.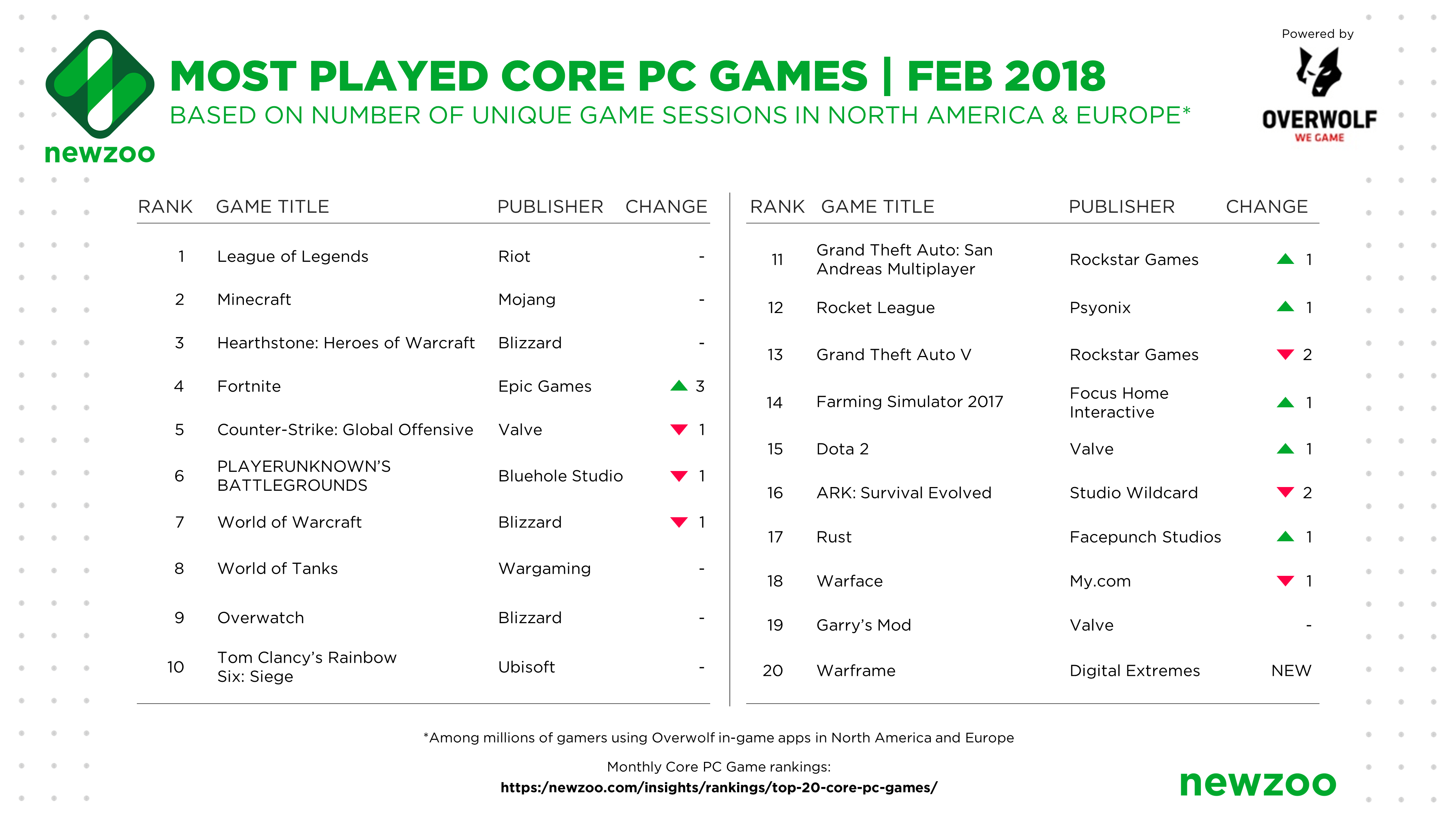 PUBG, meanwhile, fell into sixth place on the list with 14.6 percent of PC gamers playing it. That number is nothing to scoff at, but NewZoo says that this is the first time it has been beaten out by Fortnite.
Looking deeper at the numbers, players seem to be sticking with Fortnite more often than before, with 14 percent of its players playing the game for at least 28 days, which is up from just eight percent in December.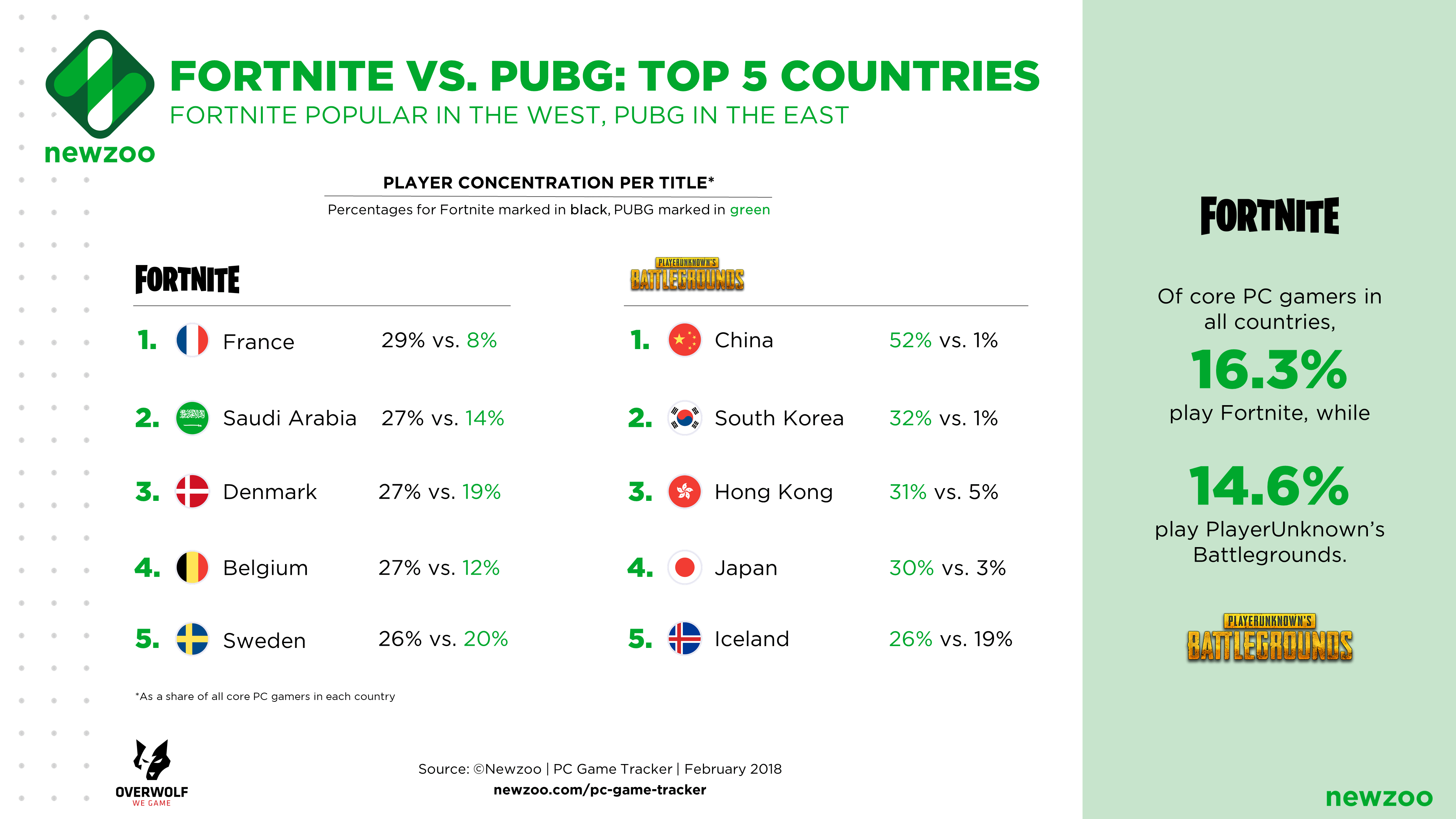 Other stats also showed that Fortnite is hugely popular in the west and in Europe, while PUBG is massive in Asia. A shocking 52 percent of PUBG players are in China, versus just one percent from the region play Fortnite. The disparity in Europe is not as big, with France leading the way with 29 percent of Fortnite's playerbase, while PUBG's population is made up of just eight percent from there.
Fortnite's popularity has exploded over the past few months for a variety of reasons, including the fact that it's free to play, more accessible, and is available on three platforms while PUBG is just available on two.
For now, while both games offer different experiences to a variety of players across the world, it looks like more and more gamers are choosing to spend their time with Fortnite over PUBG.