Fortnite: Battle Royale's first set of weekly challenges for season 3 are here
Fortnite: Battle Royale's season three Battle Pass comes with a new addition in weekly challenges. Each week, new challenges will appear to award players with XP and gold stars to put towards ranking up their Battle Passes.
The first week's challenges are varied and will have you visiting various locations and completing various tasks. Let's take a look at them.
Deal damage with Pistols to opponents – 5 Stars
Dealing 500 damage with pistols seems daunting, but we think the new hand cannon will definitely come in handy with this one.
Search Chests in Pleasant Park – 5 Stars
Now this is interesting. People will undoubtedly be dropping at Pleasant Park at a crazy rate to find seven chests to loot, so be ready for a fight.
Revive Players – 5 Stars
Simple enough. Play with friends, let them go down, and then revive them. Easy points.
Visit a Llama, Fox, and a Crab – 5 Stars
@FortniteBR on Twitter has this handy map to guide you on how to find all three of these locations.
Follow the treasure map found in Dusty Depot – 10 Stars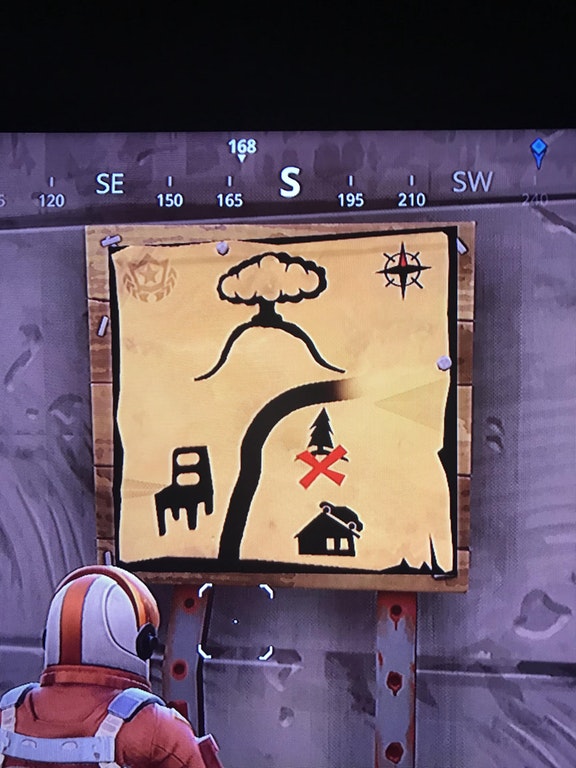 Hmmm… what could this treasure map lead to? The location marked is under a tree in an area between Flush Factory and Shifty Shafts. When you make it to the correct tree, a gold star will pop up and allow you to grab it. Get hunting!
Sniper Rifle Eliminations – 10 Stars
Get two kills with sniper rifles.
Eliminate opponents in Fatal Fields – 10 Stars
Fatal Fields will also be poppin' off as players will land there in efforts to try and get the kills to earn some stars.