Fortnite: Battle Royale's next update will add Valentine's Day-themed skins and a new weapon
Did you forget Valentine's Day is just around the corner? Fear not, because Epic Games has just what your significant other will be lusting after—brand new skins in Fortnite: Battle Royale.
The upcoming 2.4.2 update will bring a number of new Valentine's-themed skins, like a Cupid statue and a pink teddy bear, as well as a new weapon. The crossbow sticks with the Cupid theme, allowing you to strike enemies with stealth and finesse.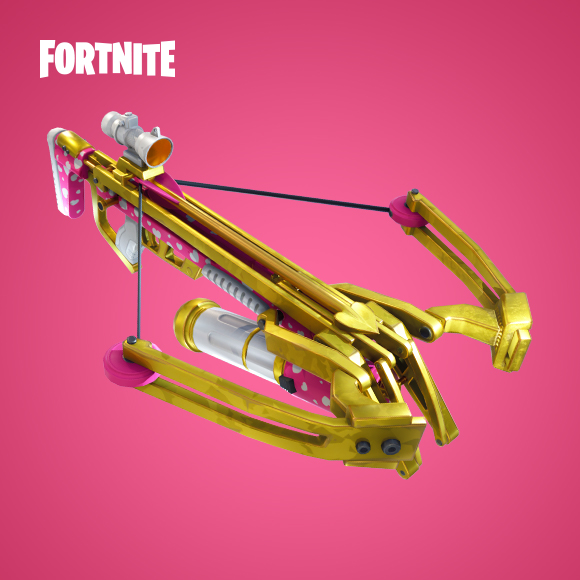 The Crossbow fires arrows, which are actually an unlimited ammo type. The weapon can be found from floor loot and treasure chests and it comes in both Rare and Epic variants.
The update also brings further tweaks to the new shooting model currently in testing in a limited time mode, which will now be switched to Solo only. One of the main changes is that shotgun headshot damage has been re-buffed up to 200 percent after it was seemingly over-nerfed to just 150 percent.
One weapon is set to receive a ton of love in the update, and it's the Scoped Assault Rifle, which will now be 100-percent hitscan accurate when zoomed in and have no damage fall-off.
The love-filled update is scheduled to release early tomorrow, Feb. 8, so save up those V-Bucks for V-Day to show someone how much you care.