A new burst assault rifle will be added to Fortnite: Battle Royale tomorrow
Fortnite: Battle Royale's in-game News message has confirmed a brand new weapon, the Burst Assault Rifle, will be coming to the game with tomorrow's update.
The message says that the burst rifle will come in Epic and Legendary rarities. The small image offered in the update makes it look like the Burst AR will be based off of the FAMAS bullpup rifle.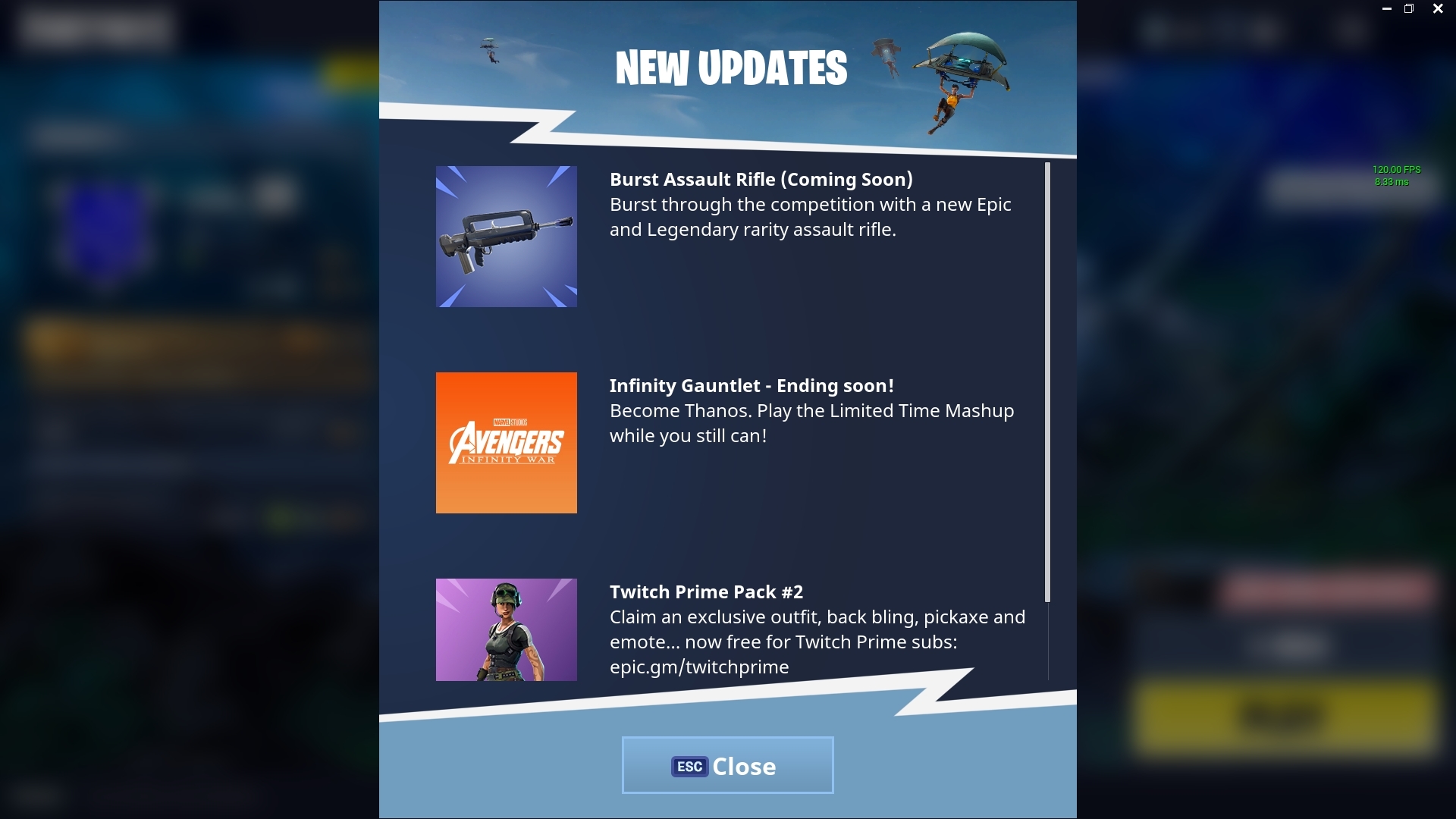 Fortnite already has a burst rifle, so it's interesting that a different variety of the same kind of gun is being added. It's possible that the old burst rifle will be headed to the vault some time soon, but it's just as likely that both guns will remain available.
Earlier in the day, Epic Games tweeted that the 4.2 update would be coming early in the morning of May 15. The server downtime will begin at around 3am CT, and the update will be pushed live shortly after that.
The 4.2 update will probably also include other changes to the game, including bug fixes and more. One thing we do know for sure is that the new update also means the end of the Infinity Gauntlet limited time mode.
Update May 15 1:15pm CT: Epic Games announced that the 4.2 update will be released on May 16. Server downtime will begin tomorrow at 3am CT.