Fortnite's new limited time mode, Close Encounters, is now live
The latest limited time mode for Fortnite: Battle Royale is now live. The Close Encounters mode can be played in both Solos and Squads.
Epic Games' description of the mode says "Close Quarters Combat with Shotguns & Jetpacks! If you find a jetpack, double-tap the jump button to take off. Keep the button held down to apply thrust. Make sure to land before it runs out of fuel!"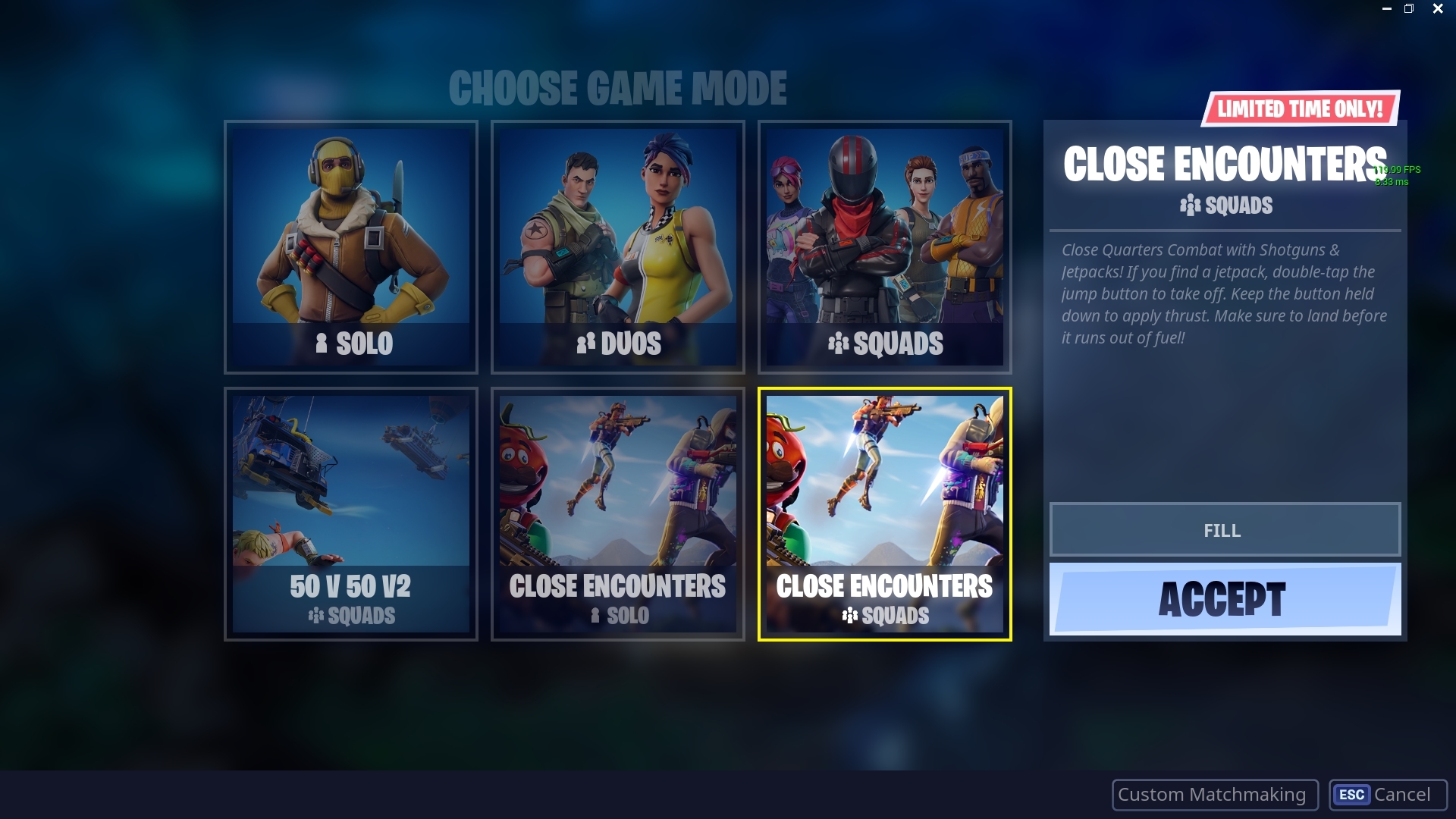 Close Encounters brings the fight to the skies, as well as to very close quarters. The only guns available in this mode will be various types of shotguns. That's it. No assault rifles, no snipers, no rockets. It's all about getting up close with shotguns.
Along with shotties, however, will be an abundance of jetpacks. Both jetpacks and heavy shotguns will be made available in chests and supply drops. Other shotguns will spawn in the world as normal loot.
The storm will move quicker than normal in the mid-to-late game, meaning that you'll have to use jetpacks to traverse the map to stay alive. Epic says that typical match length will be about 15 minutes, and that stats are enabled for the mode.
Epic did not give an expiration date for Close Encounters, but odds are it won't last much longer than the weekend. So if you're looking for some high-flying close quarters action, then this is the mode for you in Fortnite: Battle Royale this weekend.
Update: May 25, 9:50am CT: Close Encounters has been disabled due to an issue. Solid Gold has been enabled in the meantime while Epic investigates a fix.