A second free Fortnite skin for PlayStation Plus users is now live
A brand new skin is now available in Fortnite—but it's exclusive for players with PlayStation Plus accounts.
The Blue Striker skin and Blue Shift back bling are part of this PlayStation Plus Celebration Pack, and they're completely free so long as you have an active PlayStation Plus account. And if you play any games online on PS4, you do.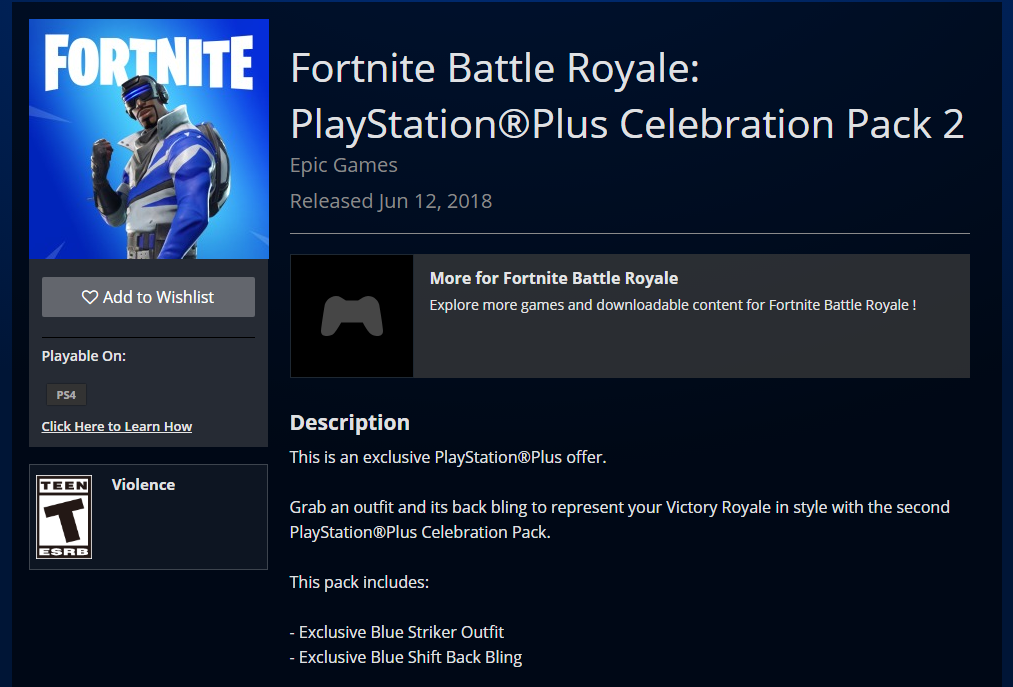 To find the skin, just search for "Fortnite Battle Royale: PlayStation Plus Celebration Pack 2." Download it, boot up Fortnite on your PS4, and the skin will be in your inventory." You will even be able to use the skin on other platforms tied to your Epic account, like PC and iOS.
It appears that the previous free PlayStation Plus skin is now gone and has been replaced with the Celebration Pack 2, so if you hadn't picked up that one you might be out of luck, even though it previously had an expiration date of Feb. 2019. The past PS Plus skin featured a skin and a blue-themed glider.
This new skin originally leaked yesterday as part of the game's new update, but it's already ready to download today before any official announcement has been made. There's no word on if an exclusive skin will be made available for Xbox Live as well.