Fortnite: Battle Royale will be adding a third shotgun to its loot table soon
There's a brand new message in-game in Fortnite: Battle Royale that teases the next weapon coming to the game, and it's another shotgun.
The Heavy Shotgun was previously added to the game's files within the 3.2 update, and it's described by Epic as having "increased range." It will be available in Legendary and Epic varieties, according to Fortnite Intel.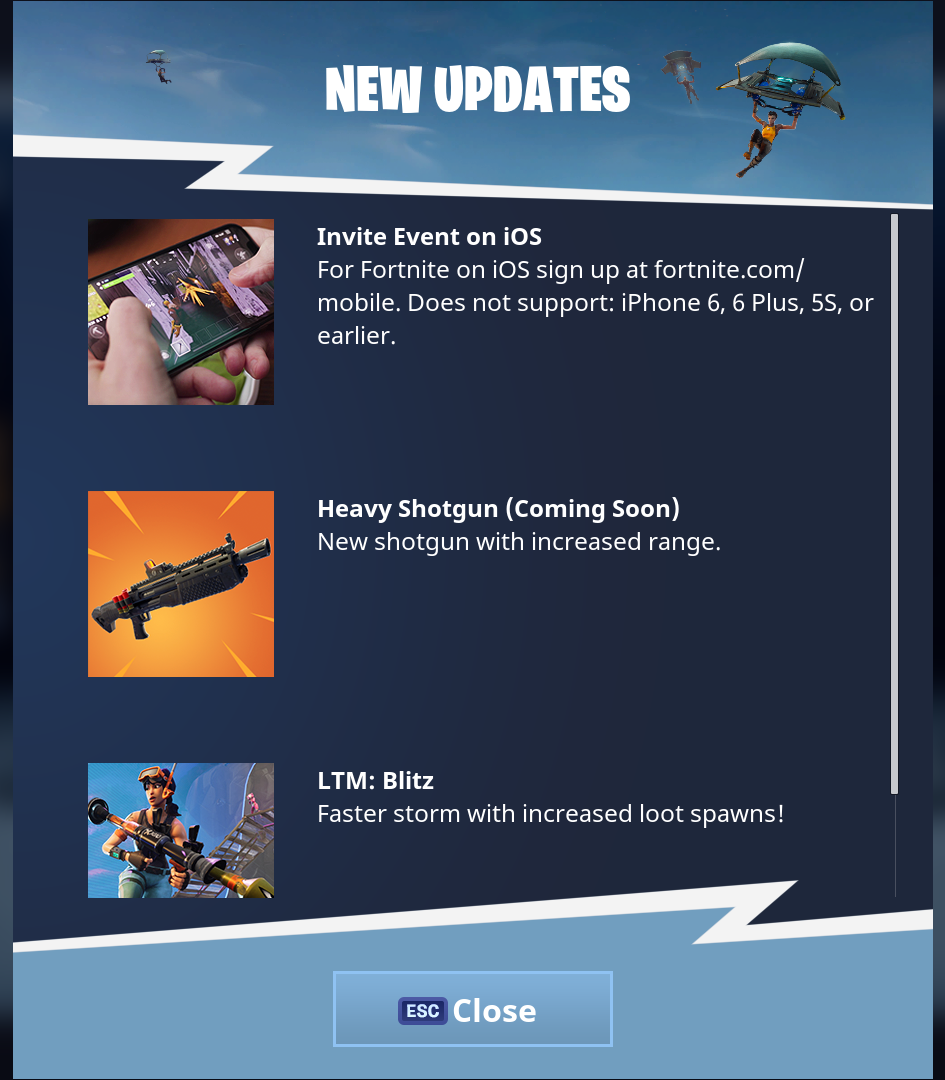 This is an interesting decision by Epic and it will surely be met with some resistance from the community, as Fortnite is already a game that can be dominated by shotguns. With there already being a Pump Shotgun and a Tactical Shotgun, this will be the third different variant of the weapon in the game.
What's even more interesting is the description of the gun having "increased range." As many Fortnite players know, the Pump Shotgun already has some pretty crazy range for what's meant to be a close-range weapon. If the Heavy Shotgun has even more range, it might be a monster in-game.
Considering it's going to be only of Legendary and Epic rarities, however, it looks like the gun will be hard to come by. Regardless, it will definitely shake things up when it's in the hands of a formidable player.
The Heavy Shotgun could come to the game as early as tomorrow if Epic stays on schedule and releases another update some time this Thursday, March 22.