Epic Games teases jetpacks coming soon to Fortnite: Battle Royale with new in-game message
Continuing its relentless support of Fortnite: Battle Royale, Epic Games has teased the next item to be added to the insanely popular free-to-play game, and it looks like it could be a big one.
When clicking on the News button in the bottom right of Fortnite today, a tab of New Updates pops up, an advertisement for the new Royale Dragon glider, the season three Battle Pass, and a new addition–the reveal of a jetpack appear.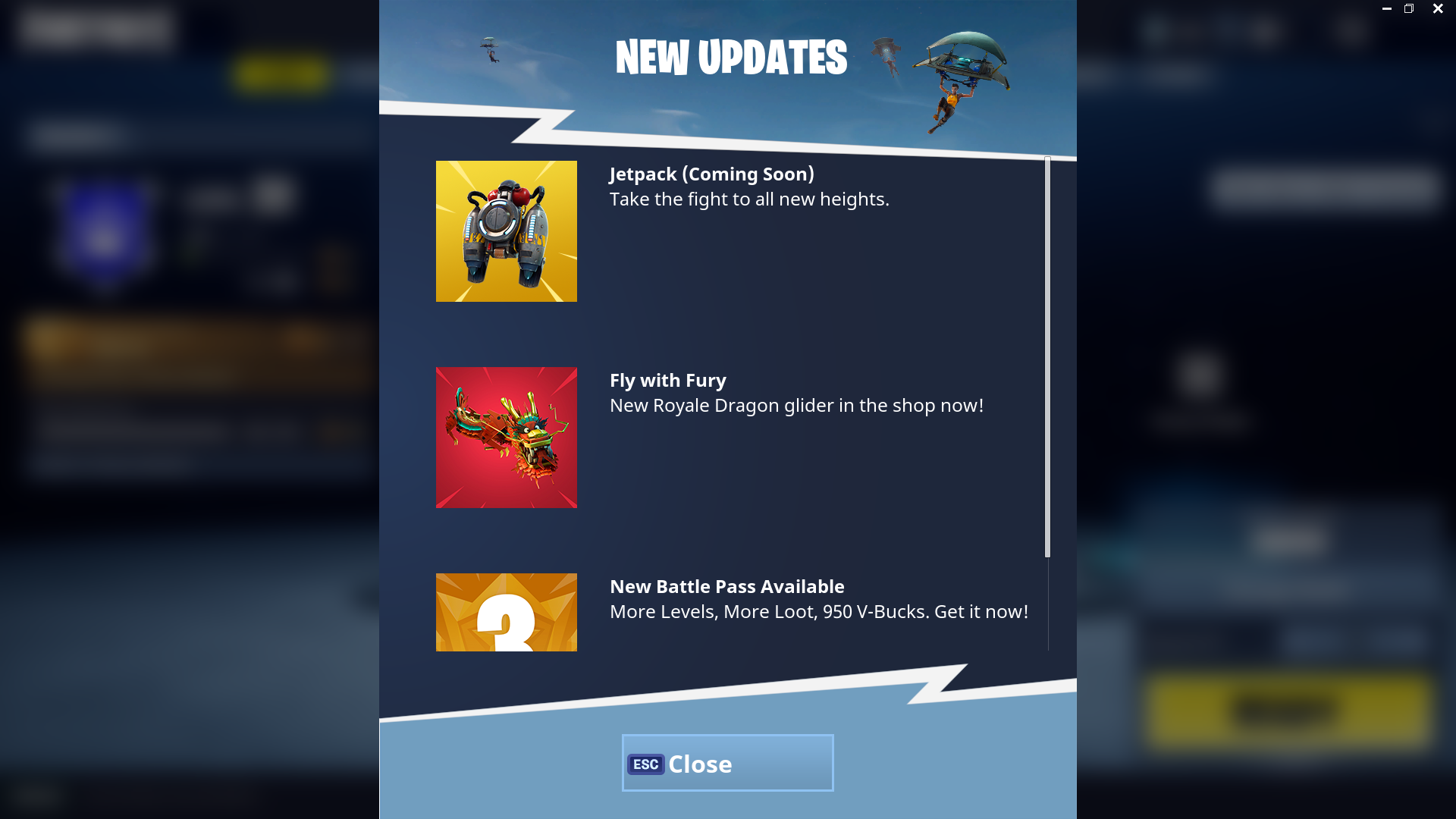 "Take the fight to all new heights," teases the news item, but that's all it says. The jetpack might just be a new piece of back bling which changes the cosmetics of what your character wears on its back, but the flavor text suggests something different.
Considering the yellow/golden background, the jetpack could be an extremely scarce item of the Epic variety, but it's too soon to know just yet. We could know more with either this week's update on Thursday, or next week's.
Fortnite is already a pretty vertical game, with players allowed to build up staircases, as well as use jump pads to propel themselves into the air. The addition of the jetpack could put a serious wrinkle into how the game is played.