This interactive map shows the locations of chest spawns in Fortnite: Battle Royale
In Fortnite: Battle Royale, having good loot is the name of the game. The map is pretty large and the loot is spread out all over it, but there are distinct locations where loot chests will spawn, and these often have the chance to give some of the best weapons in the game.
The loot spawns in Fortnite are all randomly generated, but the specific spots where chests can spawn are places that you will want to check out.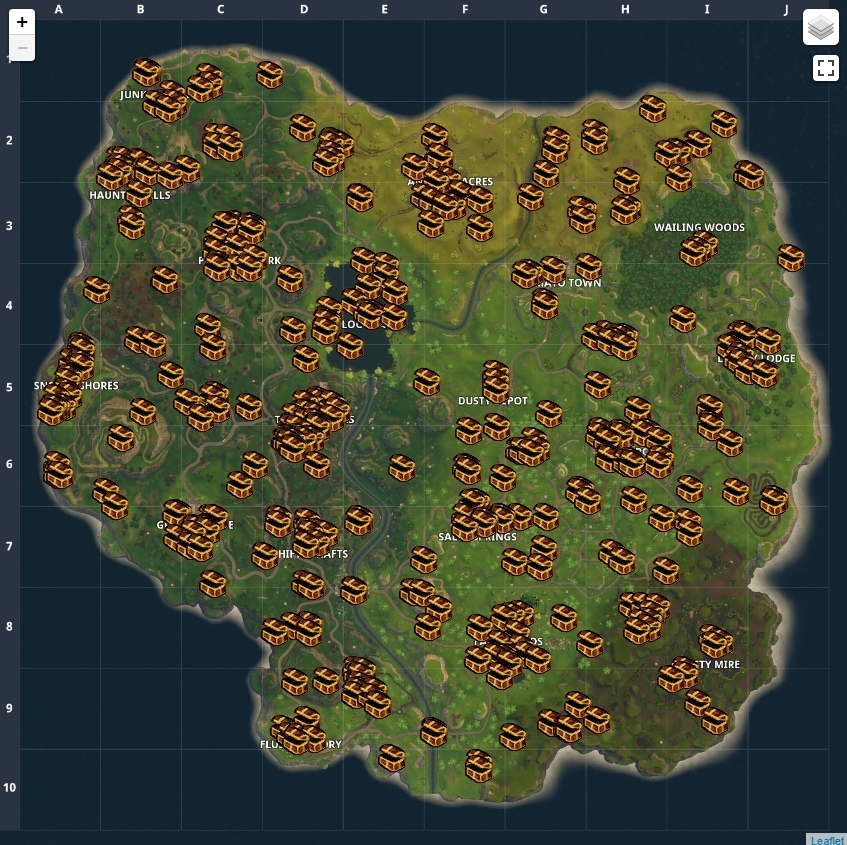 When landing, you want to maximize your chance of finding a gun instantly. Your best bet of doing so is landing where there's a chest. Not only are you guaranteed to find a weapon in one, but you have a chance of it being rare or even better.
There's an amazing interactive map at FortniteChests.info that's clickable. You can zoom in and out and drag the map, as well as click on each individual chest. Doing so will pop up an image of what the chest looks like.
In general, the larger the city or town, the more chest spawns there are. Knowing specifically where to go is very important, though, as there will most likely be other players landing near or around you and trying to find a weapon to put you down.
Familiarizing yourself with Fortnite's map is half the battle of earning your way to a Victory Royale, so make sure to keep playing the game and use this handy map as a guide to help ensure your best chance at success.