Fortnite Mobile made $1 million in its first 3 days on the App Store
The success of Fortnite: Battle Royale has transitioned to mobile gaming quite well, as the game reached the top of the iOS App Store after just one day.
Now it's being reported that the game made over $1 million through in-game purchases after its first three days, according to Sensor Tower, a blog that measures mobile app data.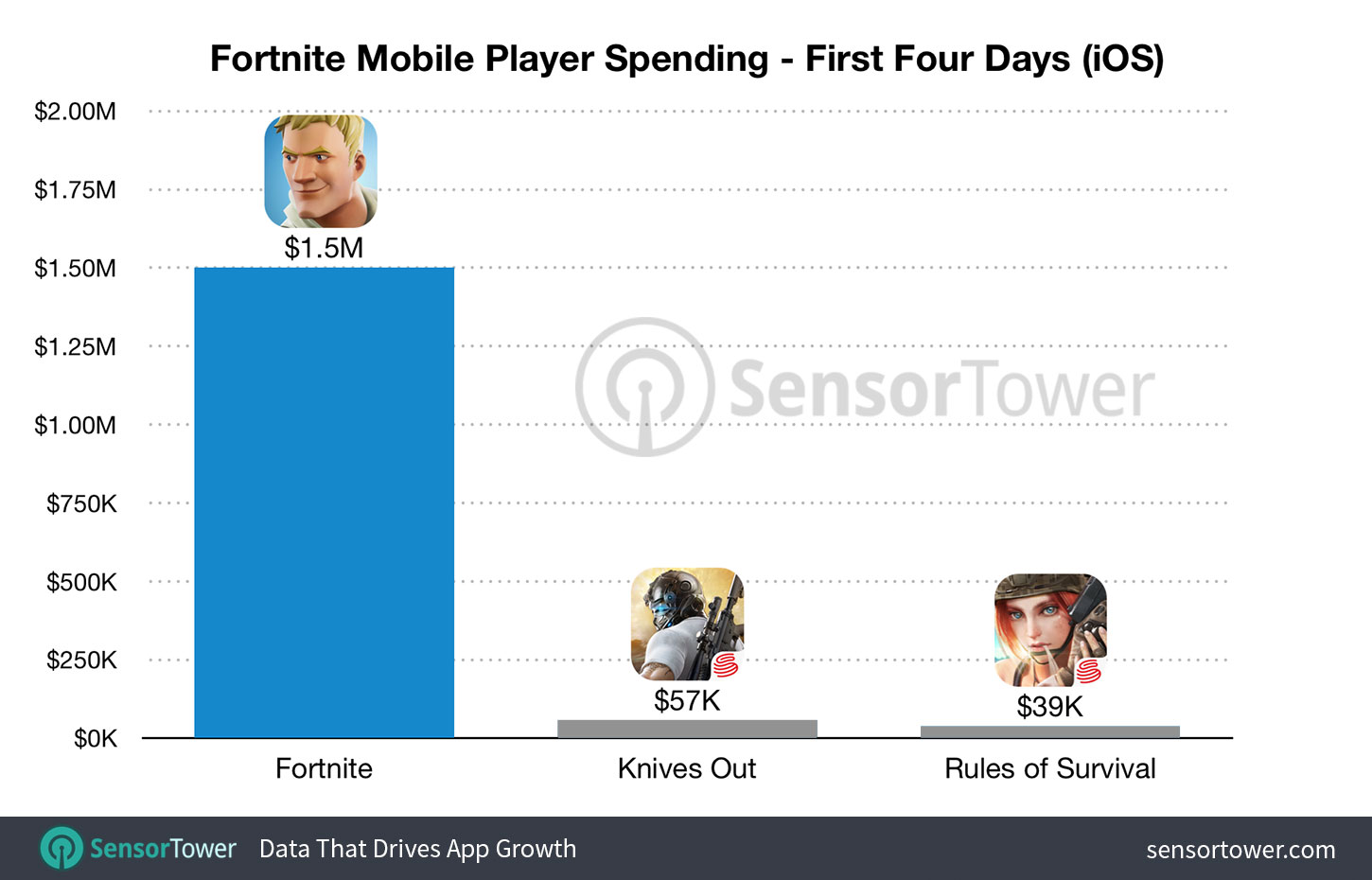 Now in its first four days, Fortnite has generated over $1.5 million in revenue, all through players purchasing V-Bucks within the app. V-Bucks are Fortnite's in-game currency which is used to buy cosmetic items like skins, pickaxes, gliders, and emotes.
Sensor Tower also said that the revenue compares well to huge mobile titles like Pokemon Go and Clash Royale, which made $4.9 million and $4.6 million in their first four days of availability on iOS, respectively.
It's no surprise to see Fortnite maintain its popularity on the mobile platform, but this news is still exciting for both Epic Games and fans of battle royale everywhere.
H/T IGN