You can now sign up for an invite to play Fortnite mobile on iOS devices
Sign-ups are now available to play Fortnite Mobile on iOS devices, as Epic Games prepares to open its battle royale title to a whole new world of gamers.
Players just need to visit the Epic Games website and log in. Then, you choose which device you will play Fortnite on, and you will be entered for an invite. Once it goes through, you will receive a confirmation image.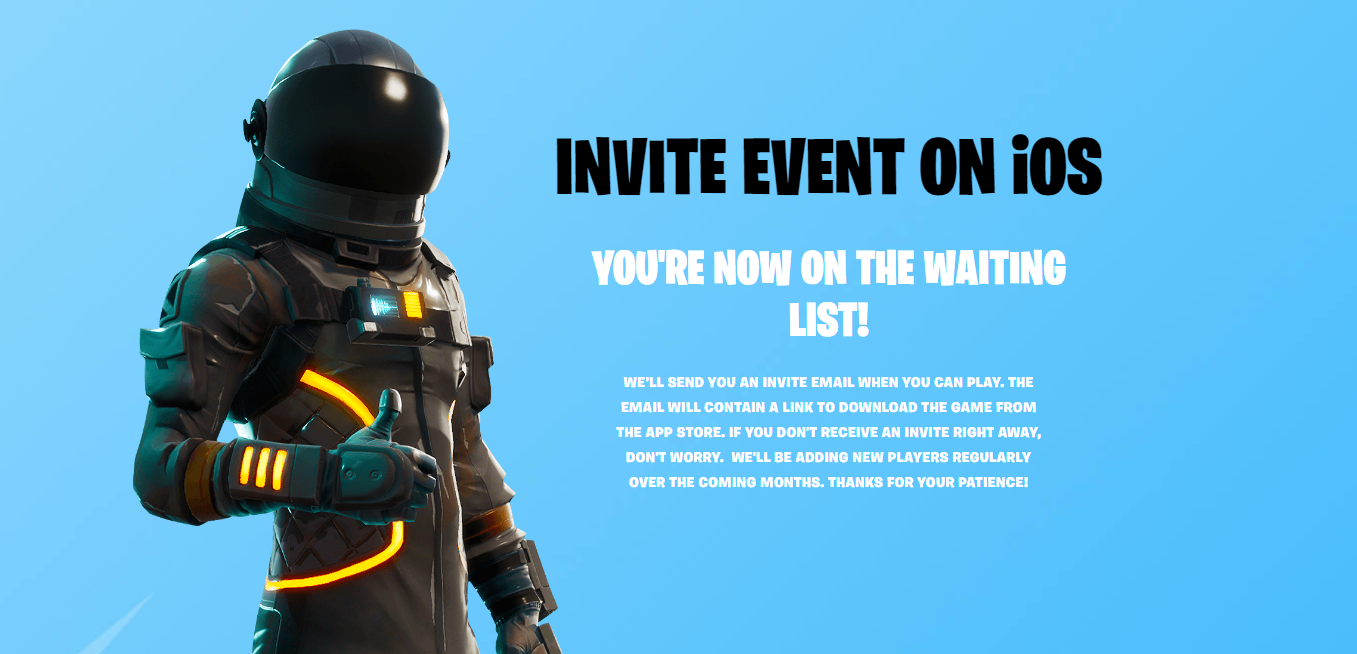 Shortly after that, you should receive a confirmation email from Epic letting you know that you're on the list. From then on, it's time to wait. Players will be invited to download and play the game in waves.
Epic promises that it will be "adding new players regularly over the coming months," so if you don't get in right away, be patient. Eventually, the game will be available to everyone.
The requirements to play Fortnite Mobile are iOS 11 or later, an internet connected device, and an iPhone 6S/SE or later, iPad Mini 4, iPad Pro, iPad Air 2, or iPad 2017 devices.
Update: 1:45pm CT, March 12, 2018
Epic Games has released a trailer for the mobile version of Fortnite, which shows the game running on an iPhone X.