Fortnite and PUBG Report Over $200 Million in Combined Digital Revenue For January
When it comes to battle royale games, Fortnite and PlayerUnknown's Battlegrounds may be competitors, but they're both bringing in plenty of money. A new report from SuperData Research reveals the two games earned over $200 million combined in digital revenue across platforms during January 2018.
Last month, PUBG took fifth place for the top grossing PC title of the month, beating out Fortnite: Battle Royale, which landed at sixth. Meanwhile, Fortnite: Battle Royale clocked in at fifth place for the month's top grossing console games, where PUBG failed to even chart. Check out the full listing below.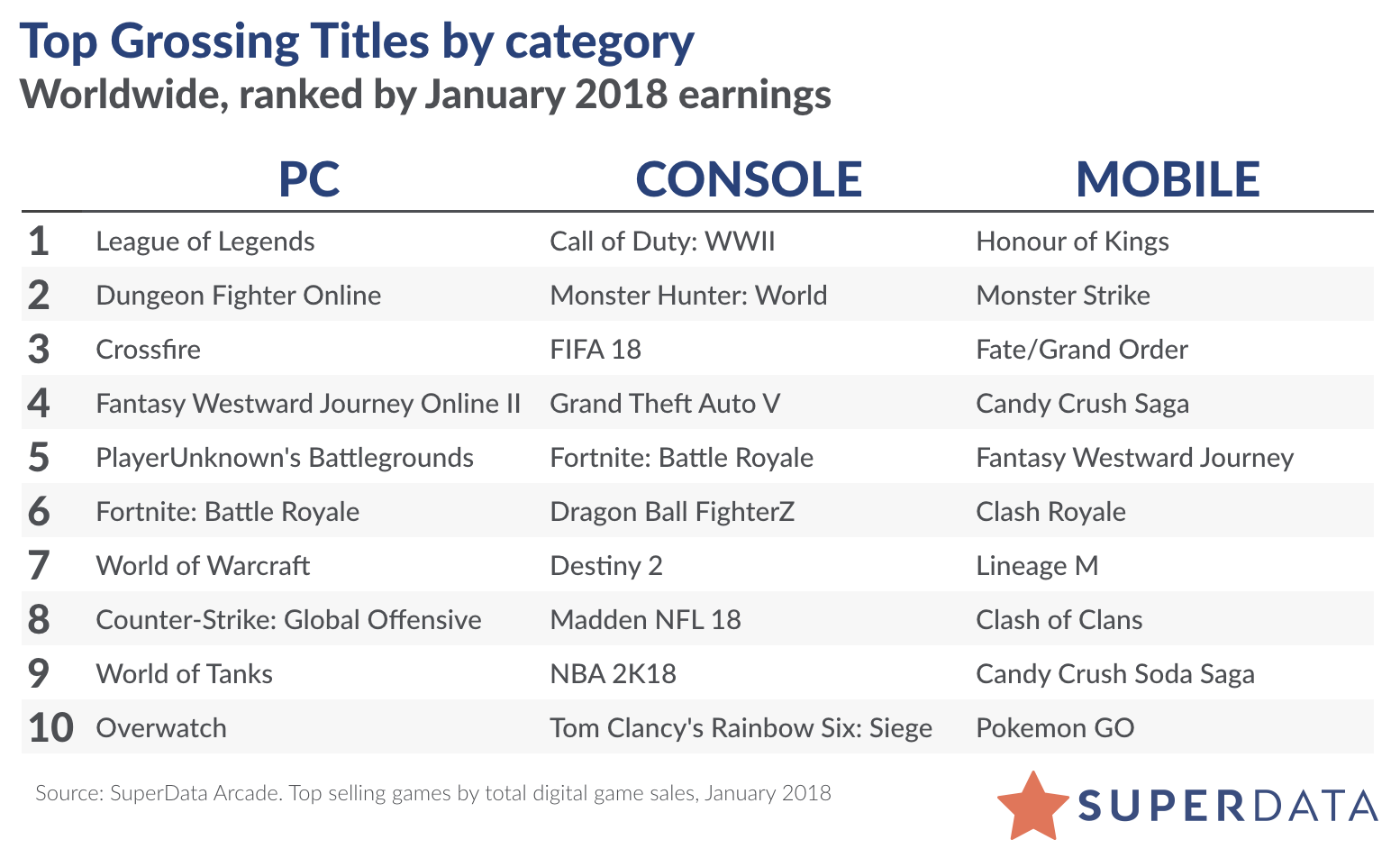 SuperData's report also reveals that Fortnite hit record high engagements in January, whereas Overwatch had over 15 million monthly active users across platforms for the month. Combined content revenue reportedly doubled year-over-year across platforms for Overwatch too, suggesting that the game's live services are still incredibly popular nearly two years after release.
Lastly, while January tends to be a quiet month for game releases, SuperData gave glowing digital launch sales estimates for Monster Hunter World and Dragon Ball FighterZ, with both games reportedly selling over 1.5 million digital copies on consoles at launch.
So as February draws to a close, keep an eye out for more information on this month's performance numbers—including any additional information on Fortnite and PUBG's growing hold on the battle royale industry.