Fortnite: Battle Royale's Season 3 Battle Pass will offer nearly double the loot of Season 2
A new season is coming to Fortnite: Battle Royale this week, and with it comes a new Battle Pass with a ton of new customization items.
Just like season two's Battle Pass, this one will require a one-time purchase to gain access to a myriad of tiers to level up through and earn new and fun things in the game. The Battle Pass will be priced at 950 V-Bucks.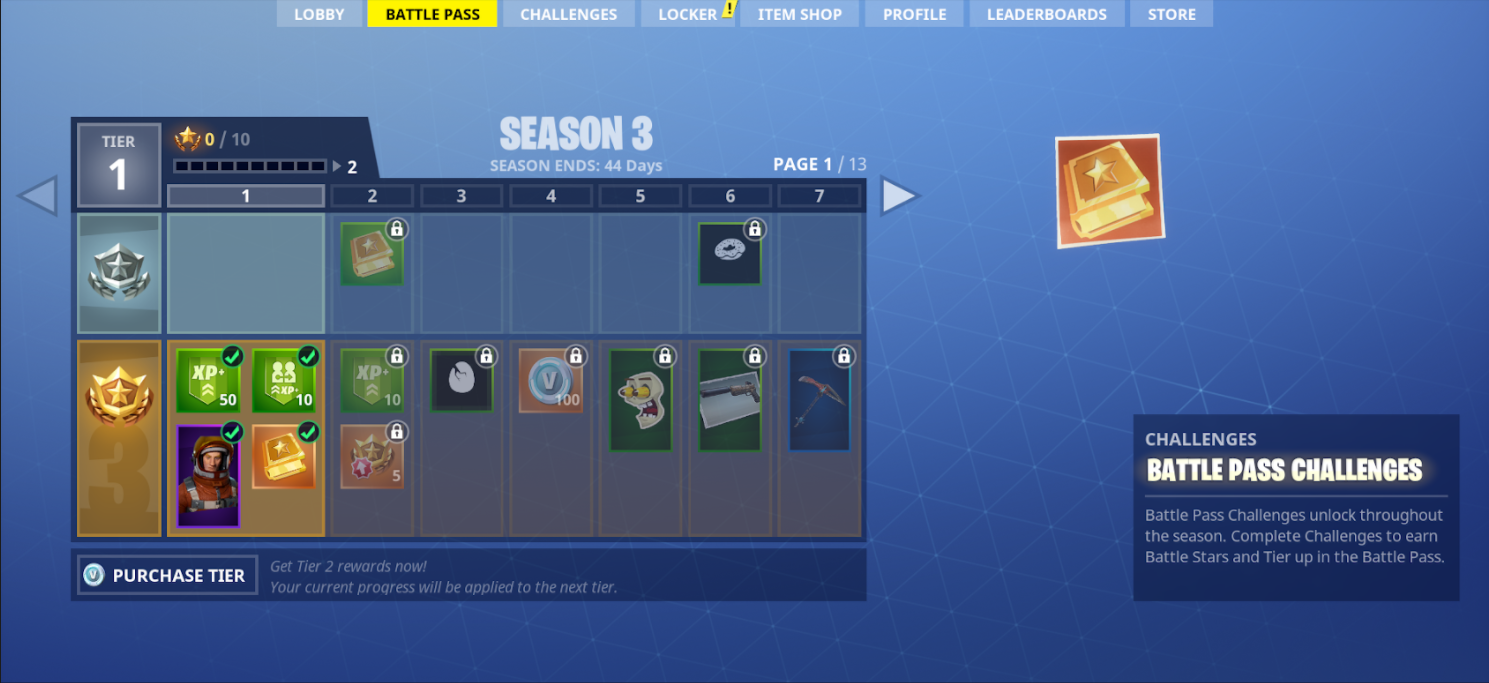 Season three's pass contains 30 new tiers and 76 total unlocks, which is a big jump from season two's 46 unlocks. These include items like outfits, pickaxes, emotes, gliders, banners emoticons, and new customizations like skydiving FX trails and loading screens.
There's also a new bundle included, called the Battle Bundle, which pairs the Battle Pass plus 25 tier unlocks for 2800 V-Bucks. It works out to a 40 percent discount for the tiers.
Another new addition is weekly challenges, which will replace season two's daily challenges. These seven challenges are given at the start of each week, and there are seven of them to unlock. The best part about them is that they stack and can be completed at any time before the season ends, so you can buy the pass mid-season and still have access to previous challenges.
Season three of Fortnite: Battle Royale begins this week with a new update, expected to launch early Thursday morning, Feb. 22.