The Collector's Edition for God of War comes with a sweet statue, plus more
A new listing by GameStop has revealed a bad-ass collector's edition coming for PlayStation 4's new entry in the God of War series.
The "Stone Mason Edition" of God of War features both physical and digital goodies, but the star is a beautiful nine-inch statue of Kratos and his son Atreus, made by Gentle Giant.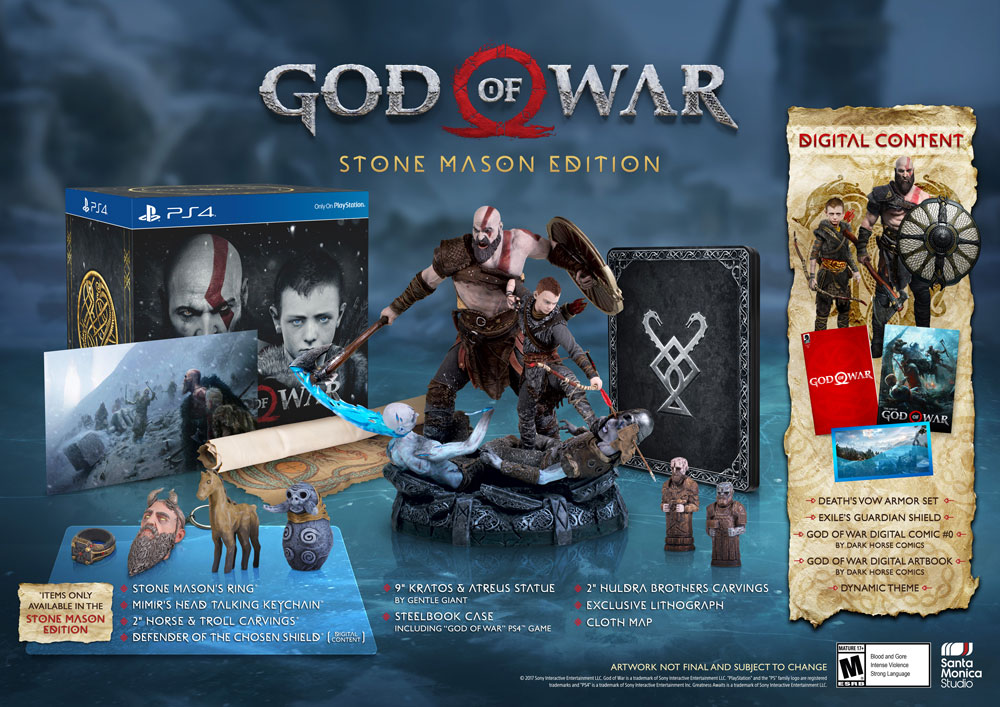 Other physical items include a limited steelbook case, two-inch carvings of the Huldra Brothers, an exclusive lithograph, a cloth map, a Stone Mason's ring, a talking keychain of Mimir's Head, and two-inch horse and troll carvings.
The digital contents include Defender of the Chosen shield, Death's Vow armor set, Exile's Guardian shield, a dynamic PS4 theme, a digital mini artbook by Dark Horse, and Issue #0 of the God of War digital comic, also by Dark Horse.
That's a whole lot of goodies for one box. GameStop is listing the Stone Mason Edition at $149.99, and it has a release date of June 30, 2018, but that's most likely a placeholder. Sony has not yet announced an official release date for the game.
For the amount of stuff that comes in this edition, it's actually a pretty good deal at the price given. Expect to hear more about God of War, including an official release date, in the coming weeks and months.