This limited edition God of War PS4 Pro is almost too beautiful
Santa Monica Studio's next entry in the illustrious God of War series is just over a month away, and PlayStation is celebrating with an especially gorgeous limited edition PS4 Pro bundle.
This PS4 Pro's design is inspired by Kratos' axe in the game, and the controller is Leviathan Gray and emblazoned with the God of War logo and other emblems.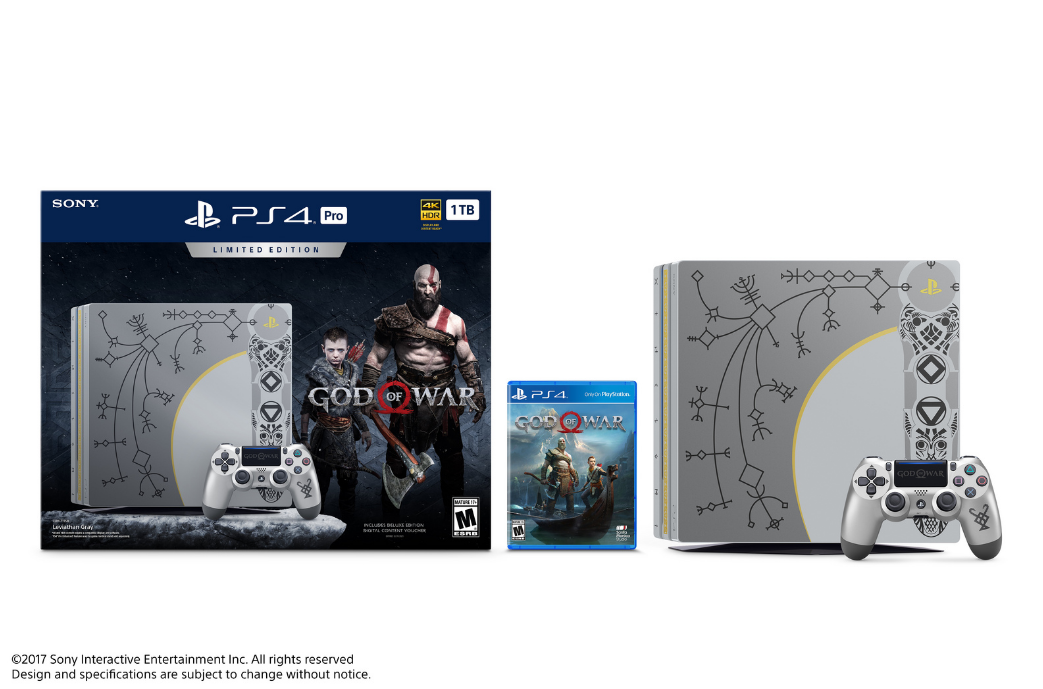 "When we designed Kratos' new Leviathan Axe, we knew it would have far more meaning not only to the game, but to our fans," said Santa Monica Studio head Shannon Studstill. "Santa Monica Studio was extremely proud to adorn the custom PS4 Pro with the Leviathan Axe in such detailed fashion. We spent a painstaking amount of time to ensure this PS4 Pro was special, for the special fans who will cherish it."
The bundle will retail for $399 and it comes with the console, the controller, and a physical copy of God of War with digital content. Altogether, this bundle actually saves you some money as opposed to buying them separately—plus you get a console and controller with sweet designs.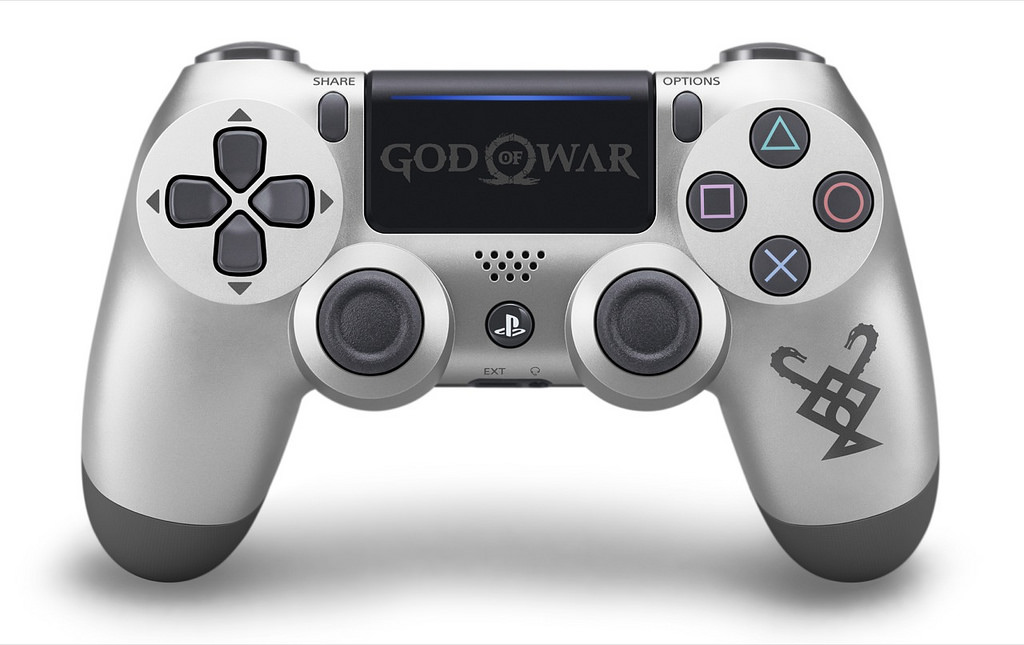 "The top surface is the Axe skill tree you'll use in-game to upgrade your axe, along with the runic gem slots on the handle that enable unique special attacks," Studstill said. "The side panels are trimmed with a beautiful Norse design, and the runes each represent a realm in the game. The Leviathan Gray DualShock 4 wireless controller has the Huldra Brothers brand on it (just like the Axe), and a very subtle God of War logo on the touchpad."
Both the game and this special bundle are releasing on April 20. Pre-orders for the bundle are available now.