You can soon get a $250,000 "tax refund" in GTA Online just for logging in
Have you done your taxes yet? It's that awful time of year again, and Grand Theft Auto V Online is here to remind you, in case you weren't stressed out enough already.
Just like in real life, though, sometimes you can get a really nice refund—and GTA Online wants to do just that, as players who log in from Feb. 16 to 26 will receive $250,000 in game.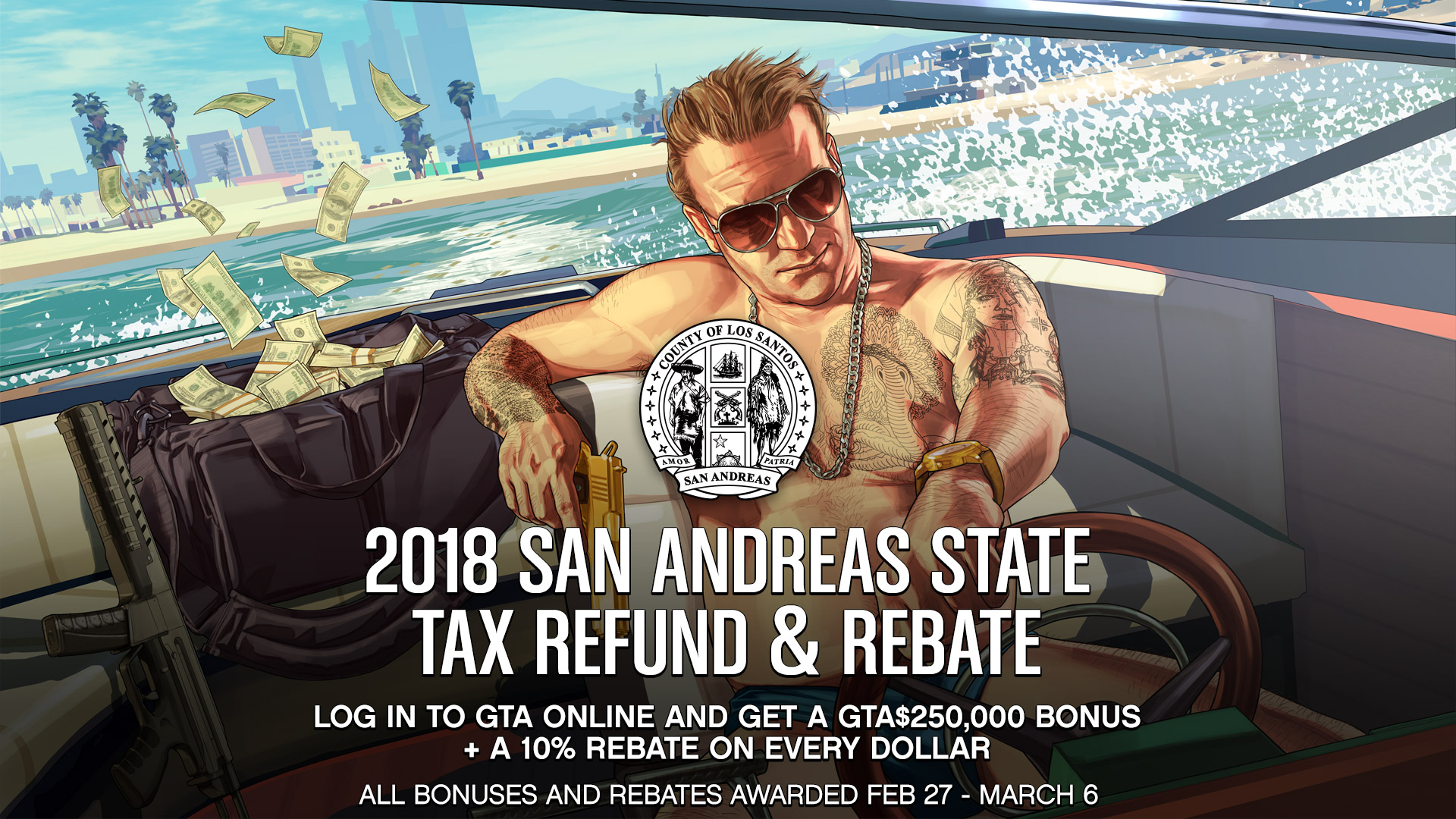 The money will be awarded between Feb. 27 and March 6, and it'll include a 10 percent rebate on every dollar, as well. It seems like it's pretty worth it, considering all you need to do is log in to the game.
GTA Online is still incredibly popular for a game that was released nearly five years ago, and Rockstar pledged that it'll continue to show support for the game even with Red Dead Redemption 2 on the horizon this year.
Sadly, you'll need to do more than "log in" to take care of your own taxes in real life. If only we all got a quarter of a million dollars in refunds every year…