Images from the newly-redone Club House map revealed for Rainbow Six: Siege
The annual 6 Invitational, Rainbow Six: Siege's largest pro tournament, wrapped up yesterday after amassing more than 165,000 peak viewers and an extremely exciting final. Throughout the weekend's stream, Ubisoft revealed several new features to the game, including the new Operation Chimera operators and footage from the upcoming Operation Outbreak.
Another reveal came for one of the game's maps, Club House, which is being rehauled to trim down problematic areas and focus on streamlining the most fun parts of the map. For example, the entire billiards area of the first floor bar is being removed and replaced by a wall and door, so focus of the spawn is drawn from the small walled-off platform and window to the rest of the bar.
The rooftop area that allows attackers to aim down through the bedroom and bathroom of the bedroom spawn point is also being closed off, removing both the possibility for attackers to use this strategy and the possibility for defenders to move to the building behind them to flank. The third major change affects the storage area entrance near the garage.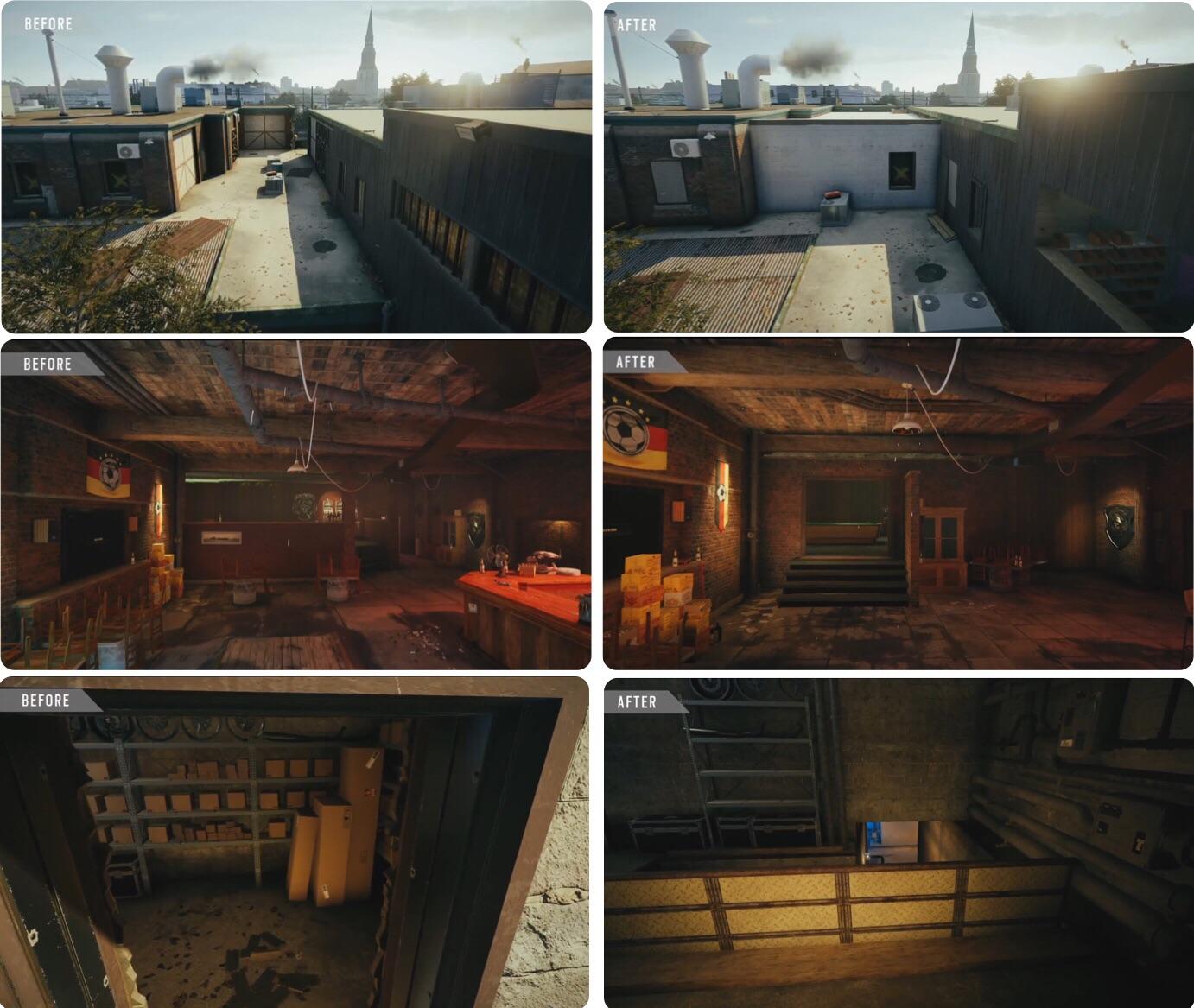 The Club House map is one of the game's original maps from its launch in late 2015, so it makes sense that Ubisoft would touch it up to keep par with newer maps from the game's various expansions, like Skyscraper and Theme Park.
A release date for this map overhaul hasn't been publicized just yet, but Ubisoft has already revealed plans to update Yacht this year, so the soonest it would launch would likely be after that, sometime during this season or the next.