Monster Hunter: World's Horizon: Zero Dawn DLC quest is only around for two weeks
If you want your Palico in Monster Hunter: World to look like a Watcher from Horizon: Zero Dawn, the clock is ticking.
The PlayStation-exclusive quest called "Lessons of the Wild" that unlocks the armor set for your furry friend is only available until Feb. 8, according to a screenshot of the game posted by IGN. It's not clear if the ability to obtain the armor will disappear, too.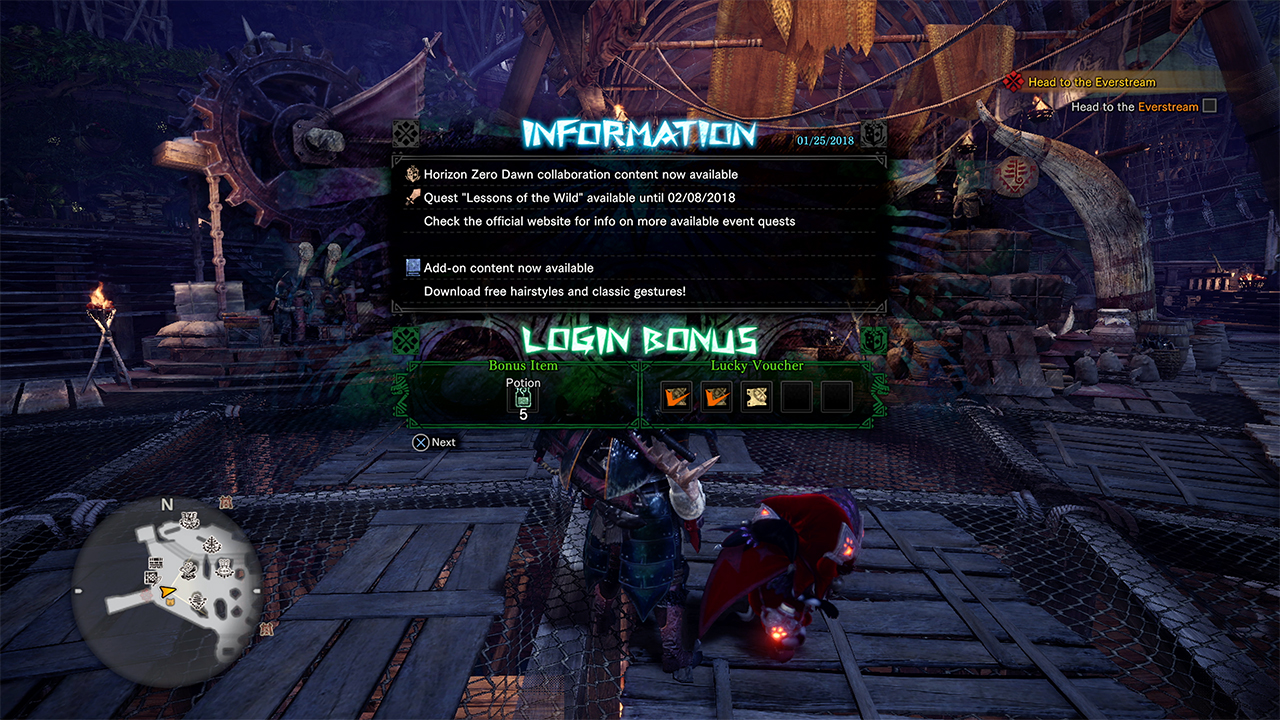 In Monster Hunter, Palicos are little cat-like allies who follow you around, healing you and attacking enemies. This armor set is a reward from the limited time quest, and it decks your Palico out to look just like the mini robot dinosaurs from Horizon.
There's also a second quest which unlocks armor that transforms your Hunter to look just like Aloy, the main character from Horizon. There's no notice about that quest just yet, however.
Monster Hunter: World releases tomorrow, Jan. 26, on PS4 and Xbox One. It will come to the PC later this fall.