This limited edition Monster Hunter: World PS4 Pro is absolutely gorgeous
In what might be the most beautiful PlayStation 4 yet, Sony has revealed a limited edition Monster Hunter: World PS4 Pro.
The sleek black PS4 Pro comes with a 1TB hard drive and is emblazoned with a gorgeous design of the fire wyvern Rathalos, with black, grey, and gold accents to complement red flames. It also includes the Monster Hunter: World logo and several gold icons on the front end of the console.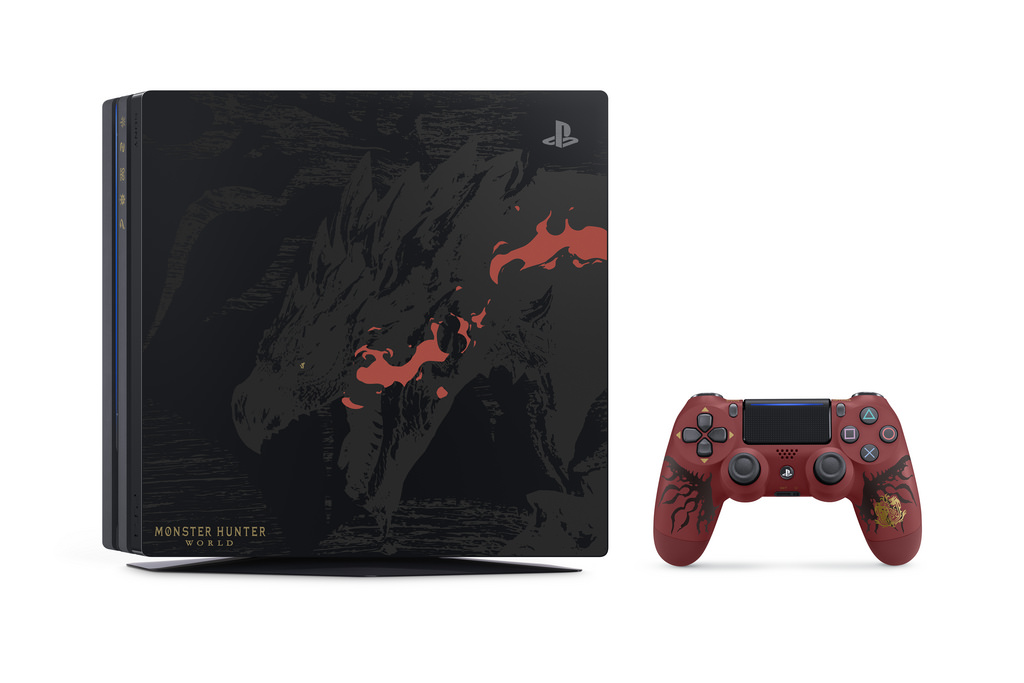 There's no better way to mark the arrival of the popular series on the PS4, as the successful beta for the game came to a close a few weeks ago. Anticipation is high for the game's release, and this console is perfect for collectors and Monster Hunter fans making the move to PS4 alike.
The bundle costs $449.99 and comes with a copy of Monster Hunter: World, as well as an equally awesome red DualShock 4 controller with its own unique Monster Hunter-inspired design. It also includes voucher codes for an in-game Origin Armor set, Fair Wind Charm Talisman, and a Monster Hunter: World dynamic PS4 theme.
The limited edition PS4 Pro can be pre-ordered in the U.S. exclusively at GameStop, and it releases alongside the game on Jan. 26. A standalone glacier white PS4 Pro is also coming to GameStop, too, for $399.99.