New camper customization options available in Animal Crossing: Pocket Camp
There's no better time to redecorate your Animal Crossing: Pocket Camp camper than today, is there?
Nintendo has just released new camper paint jobs, wallpaper, and flooring to Pocket Camp. You'll want to head over to OK Motors to check out the new options, which include two southwestern styles and a colorful, striped paint job. Southwestern Flair costs 150 Leaf Tickets, while Painter's Palette costs 8,000 bells. Desert Mist costs 10,000 bells.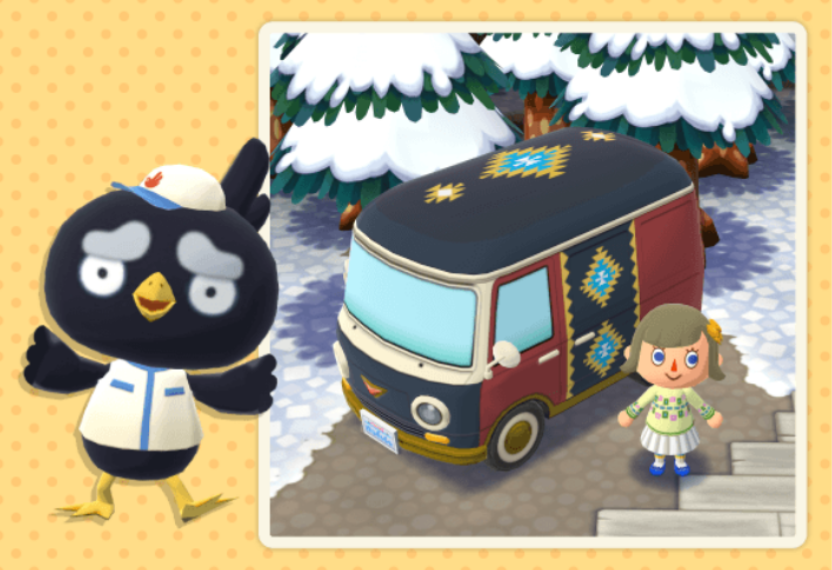 Related: Animal Crossing: Pocket Camp player creates level rewards guide
For flooring, there are four new options: Balloon floor, cabin floor, modern wood flooring, and panel carpet floor. The new wallpapers include balloon wall, dotted cabin wall, and modern wood wall.
Prices vary for each of these new items. The paint jobs are only available from OK Motors, while the wallpaper and flooring can be found in the crafting tab in Pocket Camp.
This new update comes just a few days before Pocket Camp's ongoing event, Lottie's Gothic Rose Festival, is scheduled to end on Feb. 10. Players only have until then to plant roses and collect bats to earn all of Lottie's limited time items.