Deku Deals Notifies You When Nintendo Switch Games Go On Sale
Good news for Nintendo Switch fans eager to pick up more games on a budget. One Switch fan has just created a deal tracker that notifies users when major retailers like Best Buy, Amazon, and GameStop offer sales on Nintendo Switch games and peripherals.
The website Deku Deals tracks everything from price drops on Switch titles to deep discounts on eShop releases and controllers. The tracker collects data from Amazon to the Nintendo eShop, providing both details on limited time discount offers as well as price comparisons across various retailers.
Deku Deals' March 2 listing for Mario + Rabbids Kingdom Battle, for instance, points out that the game has a 33 percent off deal at GameStop, 25 percent off at Amazon, and only a 20 percent discount at Walmart, letting shoppers compare prices for the best savings possible across online and offline stores.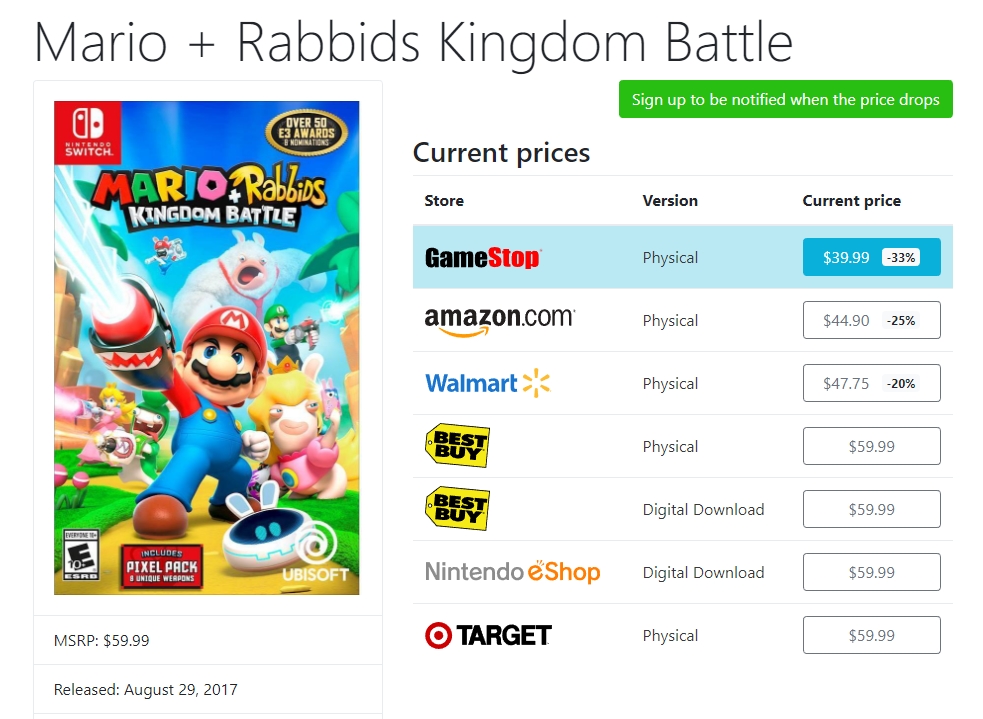 Shoppers can also sign up for a notifications on price drops and a weekly email with ongoing savings on Switch products. The tracker even has a DLC section, where shoppers can check out if specific expansion packs and add-on content is on sale.
Head on over to the official Deku Deku website to check out the site's information on Nintendo Switch deals. The tracker also has a subreddit and a U.S. Twitter as well as an international one.