There are "no plans" to bring Netflix to the Nintendo Switch
Gamers who have been looking forward to owning yet another portable Netflix device in the Nintendo Switch are out of luck, according to a tweet from an official Netflix help account.
Nintendo fans and Switch owners everywhere have been awaiting news on the arrival of entertainment apps for the handheld/console hybrid. But a simple reply on Twitter seems to have squelched the possibility of the live-streaming service's arrival.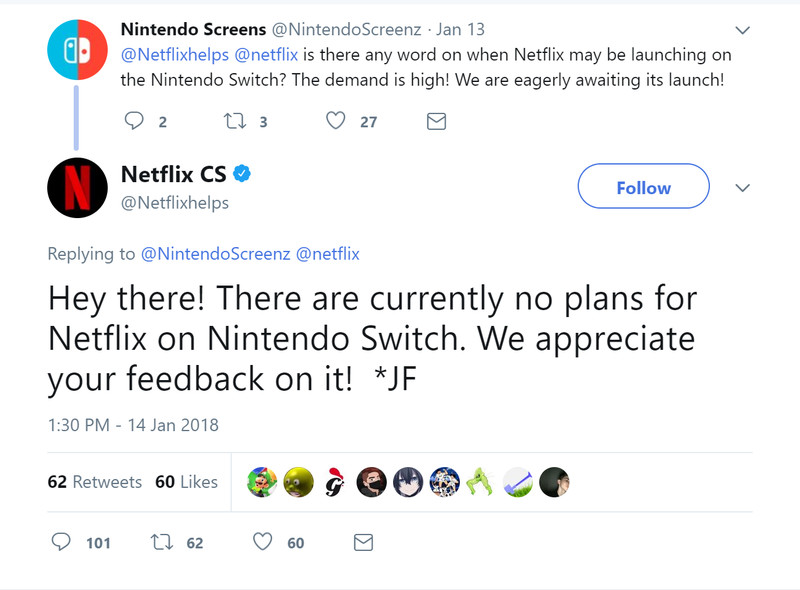 The Switch sold extremely well in 2017 and looks to grow even more in the new year with a number of big titles set to release. But one glaring omission from the platform is apps and third-party software. Services like Netflix, Hulu, and even Twitch are used to consume insane amounts of video every year.
The main console rivals of the Switch, PlayStation 4 and Xbox One, both have dedicated apps for Netflix, which offers a variety of movies and TV shows as well as original content.
Luckily, there's no shortage of platforms and devices that Netflix can run on, but the news is disappointing nonetheless for Nintendo fans. It appears that the Switch will remain a gaming device first and foremost for the foreseeable future.