Nvidia's GeForce NOW beta lets you play high end games on low end PC's and even Mac
Nvidia has rolled out the beta for its GeForce NOW program, a game-streaming service that lets low end PC's and Macs play high end games in a better way.
Although the beta launched last summer, it's available now for free, and is compatible with most Windows-based desktops and laptops, and Mac.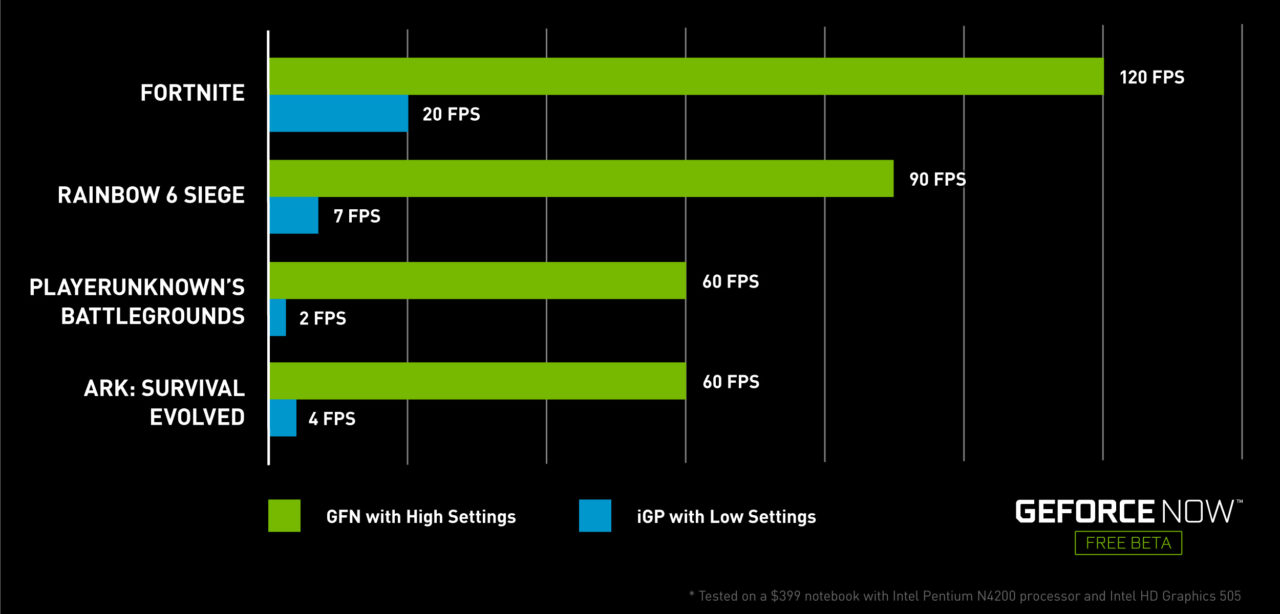 How is this possible? It's all done through streaming, much like other cloud-based services like PlayStation Now.
"Since the heavy-lifting happens in Nvidia's data centers, you can play the latest PC blockbusters at max settings, with smooth frame rates, even on PCs with low performance integrated graphics," said Nvidia's press release. "Simply connect to your library of games from popular digital stores, like Uplay PC and Steam, and start playing. Free-to-play games can also be installed directly."
The service currently has support for many top current games like PlayerUnknown's Battlegtrounds, Fortnite, League of Legends, Counter-Strike: Global Offensive, and more.
There's currently a waitlist to join in on the beta, but players can sign up and be notified when it's their chance to try it out.