Payday 2 Nintendo Switch Trailer Introduces New Character
Meet Joy. She's a female robber with an electronic mask. And she'll be joining players for their upcoming heists as an exclusive character in Payday 2's official Nintendo Switch release.
In a trailer released by Nintendo earlier today, Overkill and 505 Games introduced Joy through a short one-minute overview. The video shows Joy listening to music, typing from a command terminal on a computer, and cycling through the original characters' designs on her electronic mask before finally choosing one mirroring the blue and red Joy-Con colors. Check out the full video below.
The video's description advertises Joy as an "exclusive character" who is "initially releasing only on Nintendo Switch—complete with her own mask and weapons." Not much else is known about her quite yet, although Payday 2's official Nintendo Switch listing shows off some of her character model. Check out a front-facing view below.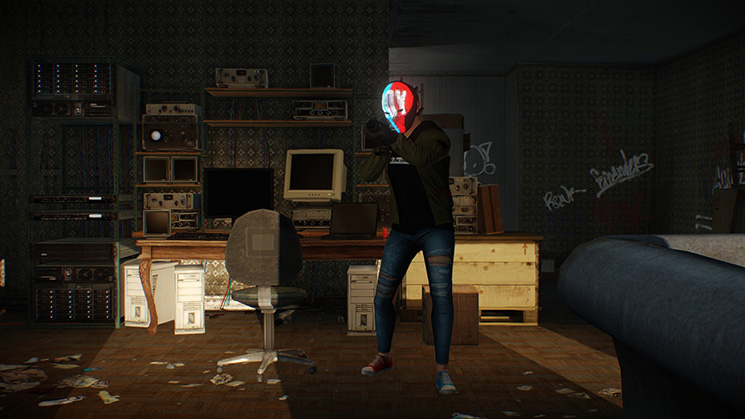 As for her exclusive weapons, fans will just have to wait for more info. Payday 2 lands on Nintendo Switch on Feb. 27 for $49.99.
H/T r/Games