Pokémon Duel is offering players a bunch of gifts and new figures to celebrate its anniversary
Pokémon Duel, the popular mobile Pokémon game, is getting a huge update to celebrate its one-year anniversary.
The update has added legendary Pokémon Mega Mewtwo X and Mega Mewtwo Y alongside the first Ultra Beast Pokémon Nihilego from the popular Ultra Sun and Moon series.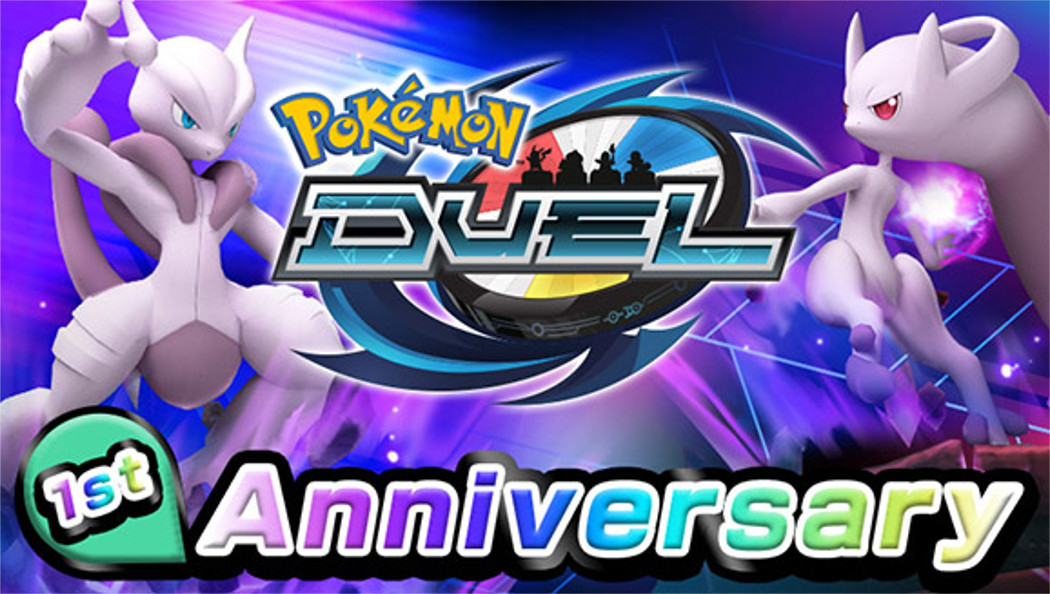 Both Mewtwo figures add a new attack into the game called Laser Focus, which will ensure that a Pokémon's purple attack, which deals status effects, misses on the next turn. Nihilego also comes with some tricky new effects that have not been revealed at this time.
Alongside these new figures, anyone who logs into the game from now until Jan. 31 will receive a special Deoxys Normal Forme figure to add to their deck. The figure will only be available during this time period and is not expected to be added back to the game in the future.
The Pokémon Company is also discounting the regular price of gems by 80 percent to celebrate the anniversary. Gems are the in-game currency for Pokémon Duel that are used to purchase multiple items including booster packs, which unlock new figures.
Pokémon Duel is available now on iPhone and Android mobile devices.