Puma and Sega introduce Sonic the Hedgehog sneakers
Sonic the Hedgehog fans have some new streetwear to grab this summer. Puma and Sega are partnering up to release the PUMA X SEGA RS-0 Sonic and Dr. Eggman sneakers next month, according to a press release.
The two sneakers are from the Puma '80s Running System reboot model RS-0, and both draw on colors, patterns, and designs that mirror the Sonic the Hedgehog series' iconic characters, Sonic the Hedgehog and Dr. Eggman. The RS-0 Sonic sneakers' upper half feature a "textured suede" similar to Sonic's blue fur, with a red outsole representing his iconic white-and-red shoes.
There's micro ventilation perforations on Sonic's sneakers too, a deboss of Sonic's head and gold rings, and some gold rings on the laces' ends. Sonic's sneakers also feature a green pixel texture similar to Green Hill Zone's grass at the heels, and there's even a Sonic logo on the outsole, along with red rubber on the bottom.
Meanwhile, the RS-0 Dr. Eggman sneakers have a pebbled patent leather at the upper half, along with micro ventilation perforations, a debossed Dr. Eggman head with a fireball shooting from his Eggmobile, and gold rings on the lace. There's even a black and yellow caution stripe on the footbed, which references Eggman's Eggmobile from the Sonic video games. Both sneakers' designs are provided below.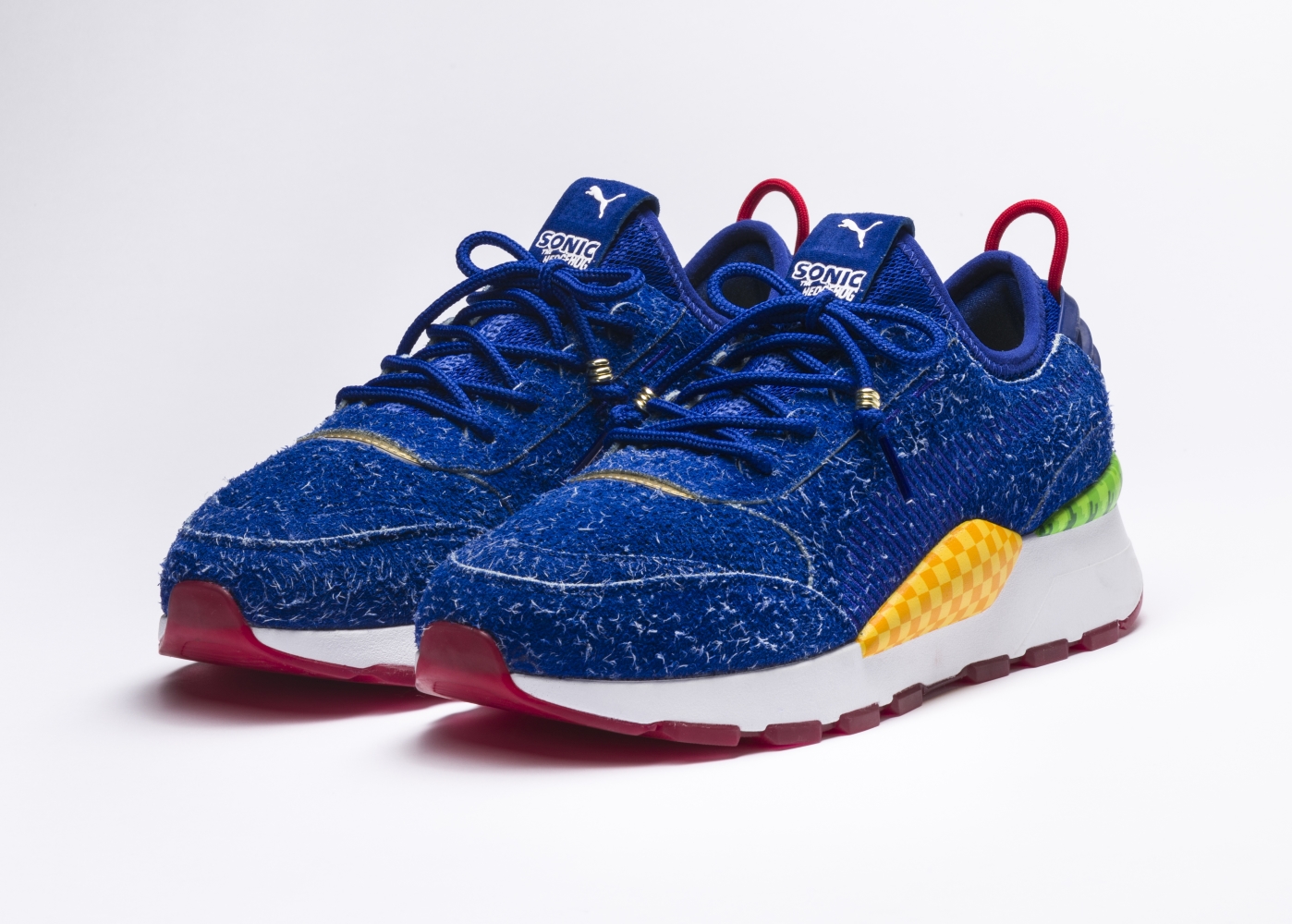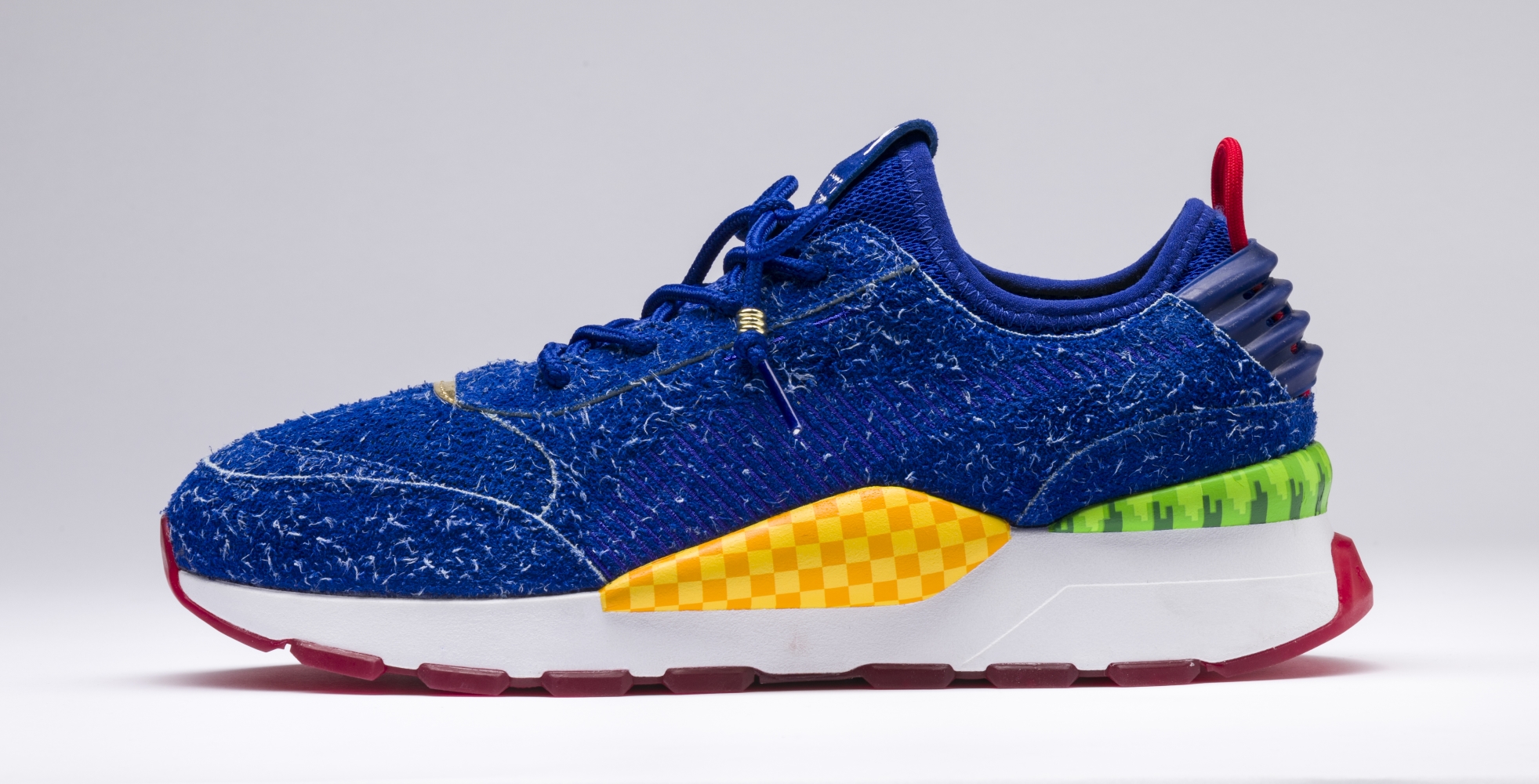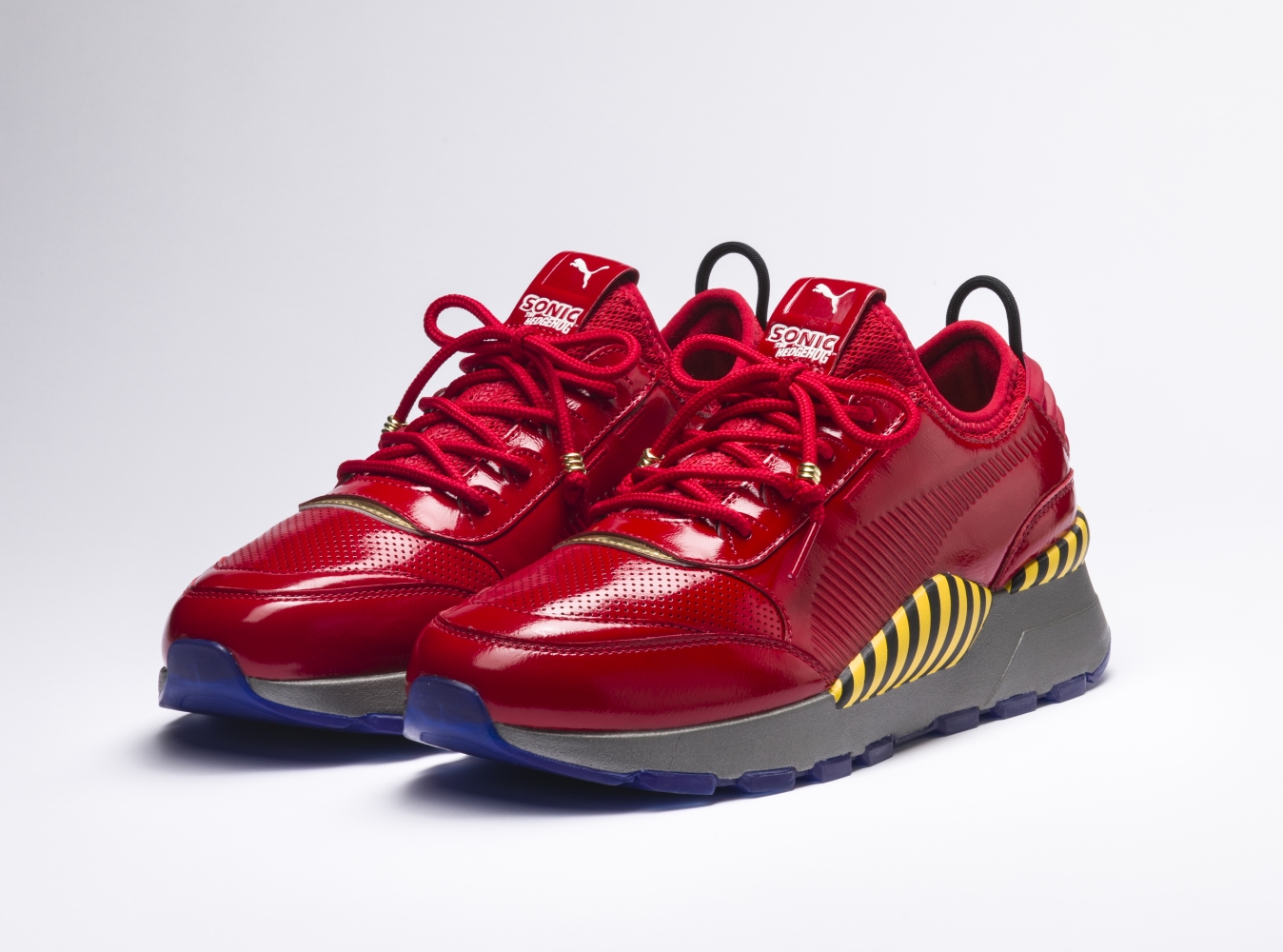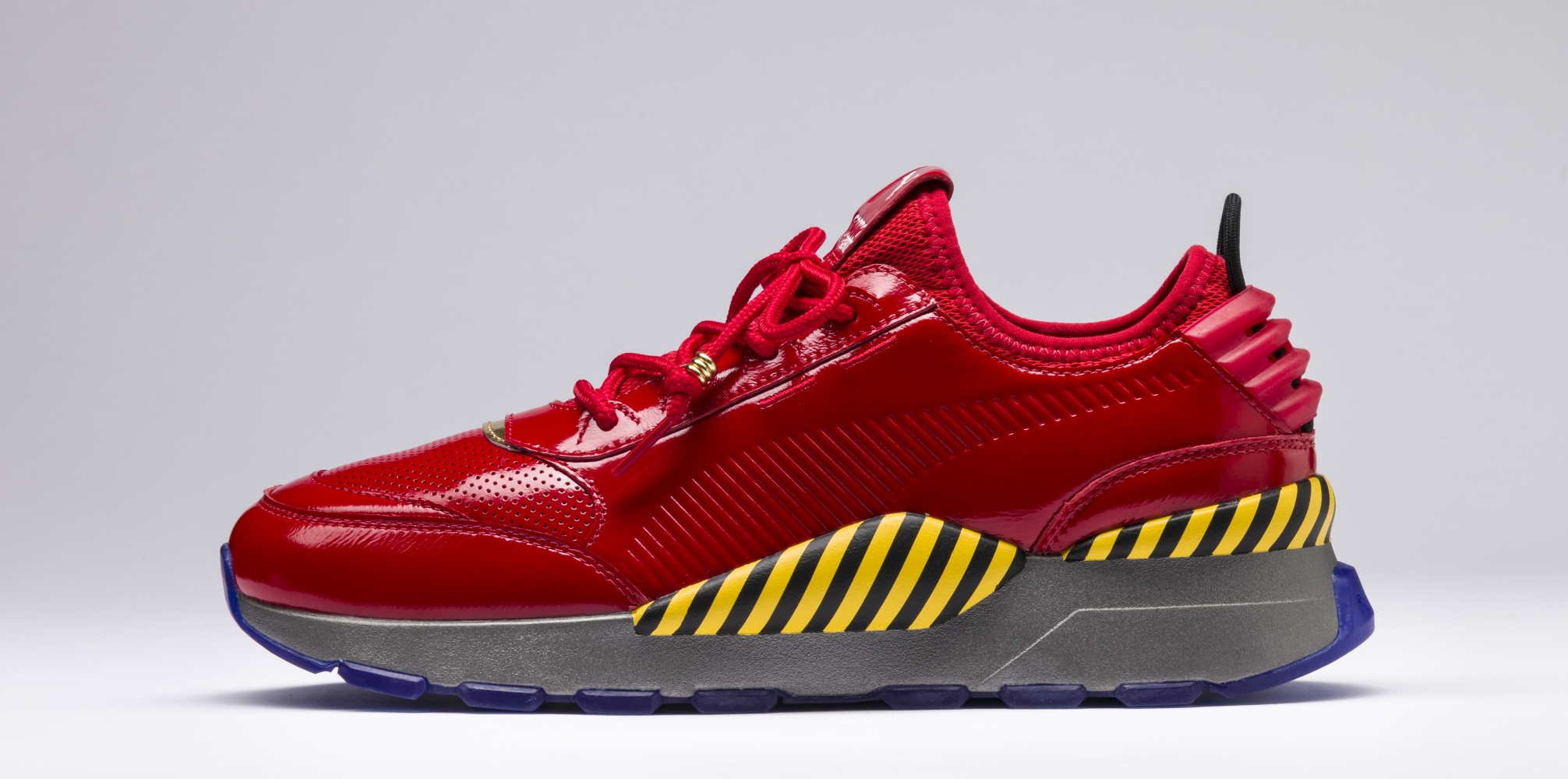 The PUMA x SEGA RS-0 Sonic and Dr. Eggman sneakers will be available online at Puma's official website, offline at Puma stores, and purchasable at "select sneaker retailers" around the world. Both sneakers go on sale on June 5 for $130 each.