Red Dead Redemption II Confirmed For PC, Releasing On November 5
After striking gold on the console front last year with millions of copies sold, Red Dead Redemption II is finally ready to head into the Wild West of PC in just a matter of weeks.
Rockstar Games confirmed on its official page today that the sequel would make its way to PC starting on November 5. Pre-purchases for the game will open up starting on October 9, exclusively through the company's Rockstar Games Launcher.
In addition, it'll also be available for pre-order through the Epic Games store, Greenman Gaming, the Humble Store, GameStop and other retailers starting October 23. A Steam release will also follow, but won't happen until sometime in December.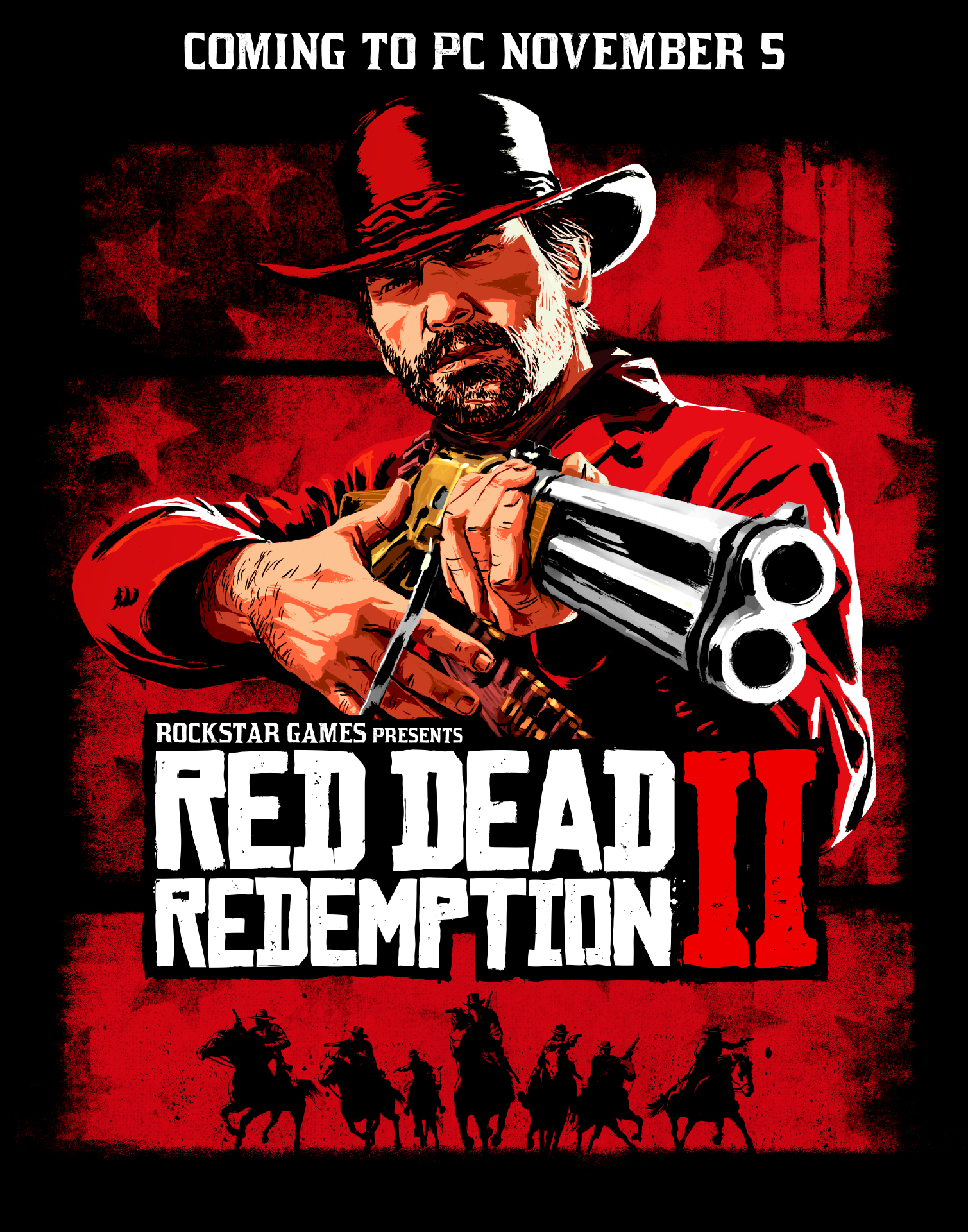 This marks the first time Red Dead will see a release on the PC front, as the original never arrived on the platform. And Rockstar is going all out to give it the visual treatment it deserves, with a "range of graphical and technical enhancements for increased immersion along with new Bounty Hunter Missions, Gang Hideouts, Weapons and more."
Red Dead Online will be a part of the package, with all of its updates already included. This means that Frontier Pursuits, along with a number of roles within the game, will be available right off the bat.
You may recall that Rockstar announced its Launcher last month, giving away Grand Theft Auto: San Andreas. That promotion is still ongoing for anyone that downloads ut and orders the game by October 8. It's a good way to get prepped for the onslaught of cowboy shoot-em-up action.
But you can actually get more with this promotion. For those that pre-purchase the game between October 8 and October 22 through the Launcher, there will be two additional games available for free. They include Andreas, along with Grand Theft Auto III, Grand Theft Auto: Vice City, Bully: Scholarship Edition, L.A. Noire: The Complete Edition and Max Payne 3: The Complete Edition. Otherwise, it'll be available on those other sales platforms soon enough.
A number of free in-game upgrades will also be available, including the following:
Outlaw Survival Kit for Story Mode
War Horse for Story Mode
Treasure Map for Story Mode
Cash Bonus for Story Mode
50 Gold Bars for Red Dead Online
So for those that have always wanted to tame this masterpiece on PC, you're about to get your chance!